Want to have a safe complete mouth makeover? Guadalajara offers great dental services
Guadalajara is the second largest city in Mexico with countless historical infrastructures and buildings each with their own fascinating historical background. The town hosts a number of cultural events that is very popular among locals and tourists. The city is the latest dental destination where patients can undergo a safe complete mouth makeover. Guadalajara dentists and its dental clinics cater to your specific dental and cosmetic needs.
One of the recommended clinics in the city is ProClinic Dental . The clinic offers a variety of services including, but not limited to, fillings, extractions, crowns, veneers, dentures, diagnostics and other implant procedures.
Dentall was established in 2010 in Guadalajara and offers affordable, high-quality dental care for adult and pediatric patients. The clinic caters for both local and international patients. They offer the following procedures such as for fillings, extractions, veneers, dentures and crowns.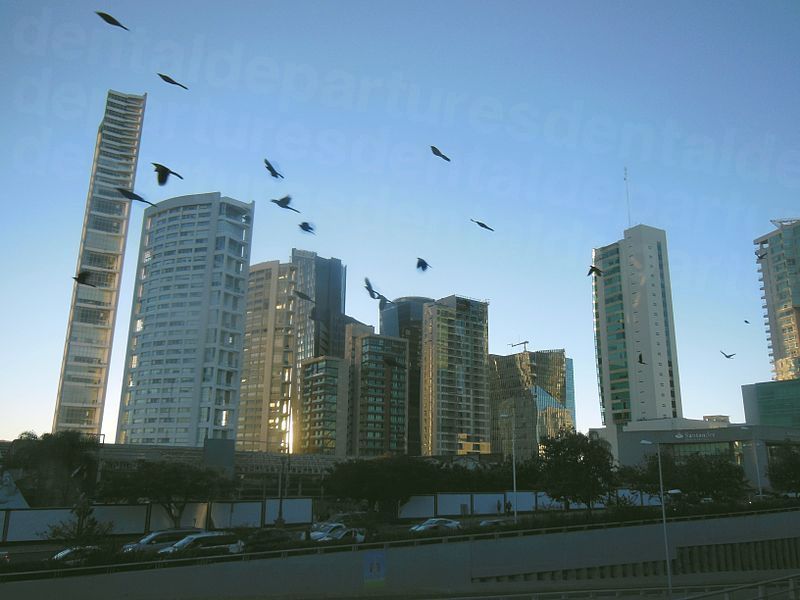 Another great option for dental procedures is Clinica Dental Leend , which provides a fusion of dental services, spa treatments, music therapy, aromatherapy and massage. Not only does the clinic have updated technologies and use the latest treatments, their dental staff also specializes in an array of options such as endodontics, maxillofacial surgery, periodontics and general dentistry.
A branch of the latter clinic, Clinica Dental Leend – San Javier offers a high quality of choices in dental treatments such as Pediatric Dentistry where children's oral health are taken care of. They specialize in the following:
· Endodontics for root canals.
· Peridontics for gum and other oral health diseases.
· Orthodontics to correct teeth alignment problems.
· General Dentistry for oral health and other preventive measures.
Another choice is Dr. Llamas Dental Office in Mexico's west-central area. Through their up-to-date technologies as well as their qualified dentists, the clinic offers a range of dental health treatments and procedures such as fillings, dental implants, orthodontics, endodontics or root canals, veneers, crowns and procedures such as teeth whitening.
Dental Departures has verified the qualifications of these clinics and we can also assist international patients with their travel arrangements. We further offer warranties that prices are more affordable in Mexico when compared to the home country of the patient.
The following is not a complete mouth makeover price as the procedures needed may be different from each patient.
INTERNATIONAL PRICES VS. GUADALAJARA, MEXICO PRICE.
PROCEDURE

USD$

CAN$

AUD$

COMPARISON

ALL ON 4

$26,000.00

$33,431.00

$33,910.00

INTERNATIONAL

$10,000.00

$12,740.00

$13,713.00

GUADALAJARA

Dental Crowns

$1,164.00

$1,483.00

$1,505.00

INTERNATIONAL

$500.00

$6,370.00

$686.00

GUADALAJARA

Dental Fillings

$155.00

$199.00

$202.00

INTERNATIONAL

$51.00

$65.00

$70.00

GUADALAJARA

Dental Implants

$3,913.00

$5,026.00

$5,098.00

INTERNATIONAL

$1,250.00

$1,592.00

$1,714.00

GUADALAJARA

Veneers

$1,245.00

$1,599.00

$1,623.00

INTERNATIONAL

$477.00

$608.00

$654.00

GUADALAJARA

Root Canal

$1,275.00

$1,636.00

$1,660.00

INTERNATIONAL

$247.00

$315.00

$339.00

GUADALAJARA

Teeth Whitening

$668.00

$858.00

$870.00

INTERNATIONAL

$174.00

$222.00

$238.00

GUADALAJARA
The clinic will need to study x-rays and photos for evaluating each individual case. The procedures listed below are therefore not conclusive as some procedures may not be required and other may have to be added.
The city's reliable clinics are always available for the dental needs of their patients. With the guarantee of a safe, complete mouth make over, Guadalajara proves it doesn't only have a rich historical background and culture, but also use updated technologies for dental treatments and procedures.