Where can patients get a safe, complete mouth makeover? Reynosa is a great place to explore!
A full mouth makeover is becoming one of the most popular procedures when it comes to mouth restoration and preservation. Where can patients find a safe, complete mouth makeover? Reynosa might not sound familiar to international patients when talking about dental care because normally seeing the sights is at the top of the itinerary when visiting this town.
The number of treatments to be done during a mouth makeover can be overwhelming since it feels like it equates to an overhaul of the mouth. This table is not a complete mouth makeover price as the procedures may vary depending on the patient's need.
The prices reflected here are the average prices that patients pay at Reynosa, Mexico.
See how much you can save with average prices in the table below:
INTERNATIONAL PRICES VS. REYNOSA, MEXICO PRICE.
PROCEDURE

USD$

CAN$

AUD$

COMPARISON

Restoration with 4 Implants

$26,000.00

$33,431.00

$33,910.00

INTERNATIONAL

$10,000.00

$12,728.00

$12,899.00

REYNOSA

Dental Crowns

$1,164.00

$1,483.00

$1,505.00

INTERNATIONAL

$500.00

$6,364.00

$645.00

REYNOSA

Dental Fillings

$155.00

$199.00

$202.00

INTERNATIONAL

$51.00

$65.00

$66.00

REYNOSA

Dental Implants

$3,913.00

$5,026.00

$5,098.00

INTERNATIONAL

$1,250.00

$1,591.00

$1,612.00

REYNOSA

Veneers

$1,245.00

$1,599.00

$1,623.00

INTERNATIONAL

$477.00

$607.00

$615.00

REYNOSA

Root Canal

$1,275.00

$1,636.00

$1,660.00

INTERNATIONAL

$247.00

$314.00

$319.00

REYNOSA

Teeth Whitening

$668.00

$858.00

$870.00

INTERNATIONAL

$174.00

$221.00

$224.00

REYNOSA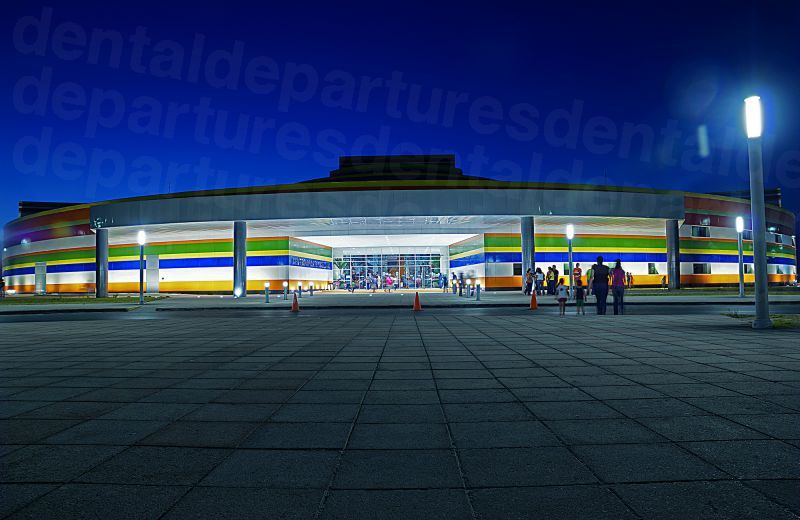 Where to Find Quality Care in Reynosa?
A mouth makeover may consist of several processes done on the mouth and it might take a couple of visits to get the whole thing done. The result is worth it. So, we would be very glad to help any international patients in booking a dental appointment overseas. We also offer dental tourism assistance to help patients get settled in while they wait for their treatments to be completed.
There are several clinics around Reynosa offering the same treatment. But just how many clinics out there operate in a safe and secure environment? At Dental Departures have an extensive list of dental clinics located in Reynosa that provides the complete procedure at a very reasonable price. Here are the names of the well-known clinics perfect for a mouth makeover.
Maria Graciela Herrera Guajardo Clinic uses state-of-art equipment that aids in giving seamless dental care to each patient. The clinic offers everyday dentistry as well as orthodontics and root canal treatments. The clinic is a member of the American Dentist Association so patients are guaranteed that they are getting the same quality of care as back in their home country.


DS Design Smile has expert dentists that are ready to give patients top-notch dental results. Their packages are designed to improve overall oral health and restore that healthy-looking smile on every patient's face. Their root canal therapy is one of the most popular services that they offer in their clinic.
Getting Started with Dental Departures
A million-dollar smile does not only have to be affordable, it has to be done in a safe and secure environment above all else. We ensure that international patients always get a safe, complete mouth makeover. Reynosa really is the right place to visit for that complete mouth makeover that every patient can be proud of.
Find out more from our Customer Care Team, or go ahead and book your mouth makeover in Reynosa with one of our clinics.