Are you planning to get oral care in the former Saigon, now known as Ho Chi Minh City, on your next holiday?
If your primary concern is safe dentistry, Saigon dental clinics offer high-quality service at a reasonable price. Here are some tips to help you achieve superior oral care in Ho Chi Min City.
Tip#1 Find the best clinic in Saigon
First, find the best clinic in Saigon. Let Dental Departures help you with this. We have a list of clinics in Saigon that are verified to give you the best oral care. The top clinics in Saigon that are included in our list are:
Clinics in Saigon provide a wide array of treatments ranging from General Dentistry to specialized treatment such as Children's Dentistry, Gum Care, Root Canal Therapy, Orthodontics, Oral Surgery, Restorative Treatments, and Cosmetic Dentistry. They improve patients' oral health using advanced treatments such as laser teeth whitening, crowns, dentures, veneers, and dental implants.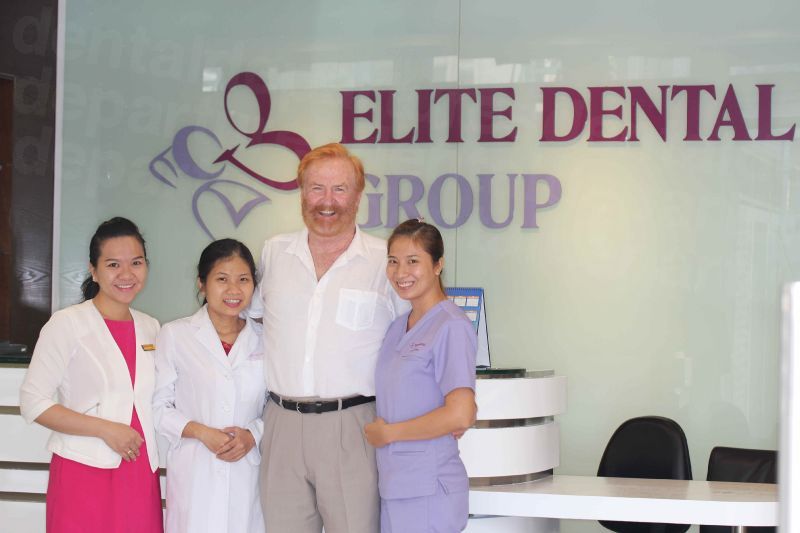 Tip#2 Look at the dentist's background
It's important to look dentists' qualifications and know their specialization. Here's something you should know: the dentists in Hanoi have the same qualification like their counterparts in your home country. They completed their studies in Vietnam, Australia, UK, and the US.
The dental professionals are composed of specialists in Oral Surgery, Restorative Dentistry, Periodontics, Orthodontics, and other fields. They are certified by various organizations. For example, the chief dentist of Dr. Hung & Associates Dental Center is certified by the International Congress of Oral Implantologists (ICOI), Academy of Dentistry International, and International College of Prosthodontics. Elite Dental Vietnam's dentist is the director of the International Team for Implantology. The dentists of Serenity International Dental Clinic Ho Chi Minh City Branch and Vinh An Dental Clinic are certified by the American Dental Association and ICOI.
Tip#3 Check the facilities
Check the facilities in Saigon. The clinics mentioned above are screened by Dental Departures. Clinics in Saigon use the same technology in Australia, UK, and the US.
The facilities are equipped with in-house laboratories that produce fast and effective dental restorations such as crowns and veneers. Hi-tech equipment such as Computer-aided design/computer-aided-manufacturing (CAD/CAM) technology, lasers, and Cone Beam Computed Tomography are used in providing the best patient care.
Tip#4 Know if they offer dental tourism
Find out if the clinic offers dental tourism. Many clinics in Saigon provide dental tourism assisting patients not only with treatment, but also with travel.
Tip# 5 Check the prices of treatments
If you compare the cost of treatment in Saigon, it's lower than in other countries. Check this out:
Price

in Saigon

Price

in Australia

Price in

New Zealand

Full-arch restoration

AUD $4,000

AUD $33,910

NZD $34,841

Dental Crowns

AUD $59

AUD $1,505

NZD $1,545

Dental Fillings

AUD $5

AUD $202

NZD $207

Dental Implants

AUD $500

AUD $5,098

NZD $5,238

Dental Veneers

AUD $230

AUD $1,623

NZD $1,667

Dentures

AUD $120

AUD $2,378

NZD $2,443

Root Canals

AUD $15

AUD $1,660

NZD $1,706

Teeth Whitening

AUD $50

AUD $870

NZD $894
If you're looking for a clinic that offers safe dentistry, Saigon dentists can help you shape up your teeth. Contact Dental Departures for an appointment.