Looking for the ultimate mouth makeover in San Jose ? Enjoy superior dental treatment at a fraction of the price with Dental Departures. Save up to 75% and take advantage of the best prices—guaranteed.
Relax and recover in Costa Rica's diverse capital, whilst receiving high-quality, affordable dental treatment. Catering to a wealth of international travelers, you will cultural amenities, green spaces and plenty of modern-day conveniences to suit any discerning dental traveler.
Why Choose San José for Dental Care?
Affordability, convenience and high-quality treatments are some of the principal reasons many choose to have dental treatment in San José.
Patients have easy access to San José, just a few hours flight from most Eastern US and Canadian cities. This is even more beneficial as a full dental restoration may require more than one trip for your specific dental procedure.
San José is the ideal gateway to explore the rest of Costa Rica, especially if you are waiting for lab results or a second visit, giving you the ideal opportunity to discover this wonderful country.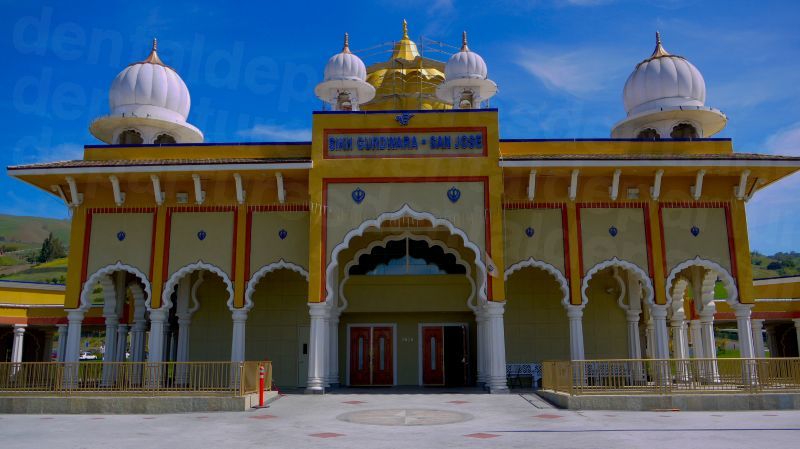 Dental Clinics in San José—Overview
Expect identical dental care San José as you would experience at home. Our wide choice
of quality-checked dentists all provide excellent, pre-vetted dental services. Dental Departures staff visits every clinic, assuring stringent standards and care
are fully met. English-speaking staff and cutting-edge
diagnostic equipment help ensure you are in safe hands.
Many of our dentists in San José are approved, long-standing members of the esteemed American Dental Association.
Browse before you reserve. Check out our trusted reviews, virtual clinic tours and
high-resolution images. Our most notable clinics include Costa Rica All-on-Four ,
Prisma Dental , DDS Dental Costa Rica and ConfiDental Costa Rica .
What Is the Price of Dental Treatment Compared to the US and Canada?
Save more than 70% on your mouth makeover price in San Jose. Prices can be found below:
Average cost of a single dental crown in the US: $1,200; at a dentist in San José $350

Average cost of root canal, post and crown treatment in the US: $2,200; at a dentist in San José: $750

Average cost of dental implant and crown in the US: $3,900; at a dentist in San José $1,600
Why Is Dentistry in San José a Wise Choice?
Located near the center of Costa Rica, San José is accessible to travel anywhere in the country while in close proximity to numerous dental clinics.
Known as "Chepe" to locals, this typical Central American capital city is packed with museums and theatres such as the Museo de Jade and the National Theatre (Teatro Nacional), hosting concerts, dance, opera and Latin-American events.
Head to Mercado Central to grab a bargain among the variety of stalls selling everything from meat to second-hand clothes and souvenirs. Less than 30 minutes away, patients can discover the Central Valley: hike to the top of Volcan Irazu for breathtaking vistas of Costa Rica's coastline as well as the Caribbean Sea and Pacific Ocean.
Delve into the historic colonial neighborhood of Barrio Amón, or Barrio Escalante, the city's foodie capital. Mingle with the locals at the farmers markets every Saturday or enjoy a stroll in Parque La Sabana.
Planning Your Stay in San José
Choose from an array of accommodation options in San José, ranging from budget-friendly hostels to exclusive 5-star hotels. Dental patients are advised reserve lodging in advance before the busy season, running from December to April.
Some of our clinics offer discounts or complimentary hotel accommodation, subject to the specific treatment. We would be happy to help plan your travel arrangements.
How to Book Your Dental Tourism Trip?

Find and book your quality-checked dentist in San José with Dental Departures
. Enjoy our best price guarantee for top-notch, low-cost dental care in Costa Rica's capital. Book online or call our toll-free number today.