A full mouth makeover cost in Phuket is around 60% cheaper than what you would pay at a dentist in Australia or New Zealand. Thus, it is no surprise that overseas patients regularly visit this exotic, popular Thai island for dental treatment. With dental tourism flourishing, you can expect to find many expert cosmetic dentists in Phuket who specialise in restoring smiles.
A mouth makeover often involves dental crowns and implants, but can also include veneers and teeth whitening. Transforming your smile is the objective, so if you have crooked teeth, missing teeth, or just do not like the way your teeth look, a smile makeover can make you love your teeth again.
What to Expect When You Visit Phuket for a Complete Mouth Makeover
When it comes to getting a complete mouth makeover Phuket offers not only a range of professional dental clinics but also quality accommodation and friendly hospitality. Travellers visit this idyllic location for the stunning beaches, lush rainforests, and lively nightlife, which can all be enjoyed by dental patients too—whether you are vacationing or recuperating from treatment.
Direct flights connect major cities like Sydney, Melbourne, and Auckland to Phuket City, and you will find English widely spoken in the popular tourist areas. This is true as well for all our listed dentists who cater to international patients.
Once in Phuket, expect your home currency to go far when converted into Thai Baht. Groceries, pharmaceuticals, taxi fares, and other everyday items are far cheaper here than in Australiaor New Zealand. Dining in local restaurants and drinking at beach bars is also affordable thanks to their low prices, so you really can enjoy yourself here without worrying too much about money.
Five of the Best Phuket Dental Clinics for an Affordable Mouth Makeover
If you need some help choosing a Phuket dentist, check out these five reputable dental clinics operating on the island. Each one has been verified by Dental Departures, which involves a visit to the premises, a check of their dental license, and surveying the quality of the treatment they provide.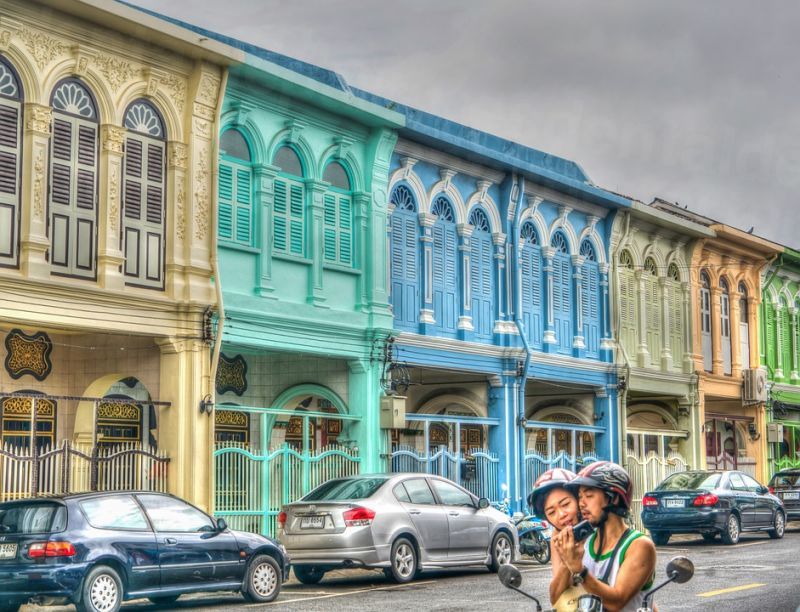 DDS Dental Clinic has been offering expert dental care since 1988, and is equipped with the state-of-the-art equipment essential for complex restorative dentistry. Another excellent dental clinic in Phuket Town is Pearl Dental Studio , where you can expect highly-trained dentists to offer personalised advice on the best way to restore your smile.
Overseas dental patients should also consider Phuket Dental Studio , where a whole range of cosmetic dental procedures are available. When you book an appointment here you can expect a thorough consultation followed by a custom oral health care plan.
More options include The Dentist Studio , where specialists in restorative and cosmetic surgery have plenty of experience creating bright white smiles, and Dent Central Clinic , which employs dentists trained in the United States and Germany.
If you have any questions about having a complete mouth makeover in Phuket our Customer Care Team is ready to help. When you are ready, appointments at all these top Phuket dental clinics can be booked online right here at Dental Departures.