If you are looking for options to replace missing, damaged teeth or if you would like to stop using your dentures and switch to more permanent options, then dental implants are the way to go.
Additionally, prices for the All-on-4® treatment concept in Phuket are a lot low than what is currently available in other countries.
How do Doe Phuket Costs Compare with Other Destinations?
Let's be honest: dental care is not the cheapest medical expense, and in a lot of countries, a specific dental insurance is required to cover such care. With that said, if you need to have a dental procedure such as the branded All-on-4® treatment concept, it would be ideal for you to opt for a country that offers the least expensive options.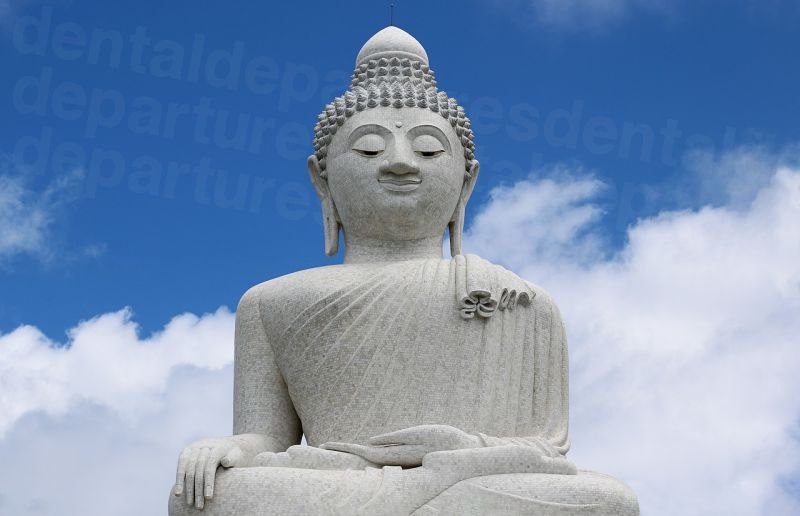 And Thailand does just that. Clinics like Sea Smile Dental Clinic and Phuket Dental Signature offer quality dental care and treatment to clients from all around the world.
The dental care providers that we recruit are experts trained both locally and internationally, and who have had a considerable degree of exposure to the field and are well-versed in treating a wide variety of patients with consideration of their cultural background. They also offer a wide range of treatments, including dental restorations - the costs highly competitive with other Phuket dental clinics.
In Phuket for instance, the All-on-4® treatment concept is offered at a cost starting at AUD $15,000 (NZ $16,000; UK £9,000, EURO €10,000, US $11,000 CAN $16,000).
This is compared to a starting cost of AUD $38,000 in Australia (NZ $40,000; UK £19,000, EURO €23,600, US $26,000 CAN $34,600) for the same treatment.
Moreover, in Phuket, the cost of the procedure is comprehensive and includes the medical care, the procedure itself, the purchase of the implants, and any other additional necessity that is required for the procedure.
Affordable Price, Lifestyle and Accommodation
If you're looking for All on 4 in Phuket, the is considerably cheaper than what is offered other countries, you get to save even more when it comes to accommodation and life on site. In fact, some consider it to be quite a paradox that spending time in a city as beautiful and exotic as Phuket could be this affordable.
You can easily get very cheap deals for accommodation and lodging in hotels or exotic resorts, be it during the high or low season. And even if it is not yet time for your yearly vacation, the beautiful sceneries, fun activities, island life experience(Phi Phi island for instance), unexpected adventures (trekking, camping, ATV rides) and relaxing afternoons at the beach might make you want to stay in Phuket even longer! Thai people are very welcoming and embrace different cultures, and this type of conviviality is even carried on through the personalized treatment you would receive from our best clinic providers.
The Bottom Line
Discover more about the All-on-4® treatment concept in Phuket. Prices here in Thailand are lower all-round - your dental treatment, eating out, accommodation - everything - so ask our Customer Care Team for further information.