The All-on-4® treatment concept in Bali Attracts Patients from Far and Wide
Dental tourism is now a booming industry in Indonesia and throughout Asia. More and more patients from U.S., U.K., Canada, and Australia are opting to have dental work done overseas, mostly due to the exorbitant dental costs in their home countries. While statistics vary, as many as 750,000 Americans alone travel to countries like Indonesia for dental treatments like crowns, bridges, and implants. So, how much does a full-arch restoration cost? Bali offers prices that are around 60%-90% less. In fact, the All-on-4® treatment concept in Bali starts at around AUD $6,000, compared to AUD $30,000 in Australia!
Bali Dental Tourism is Affordable and Effective
One of the strongest arguments in favor of dental tourism is that not only is it cheaper (as compared to American dentistry), but you are getting the same level of treatment, if not better. The same goes for Bali.
An abundance of Reputable Clinics
As dental tourism has become a booming business in Indonesia, the number of world-class facilities is increasing, and you can easily find them and book appointments over the internet.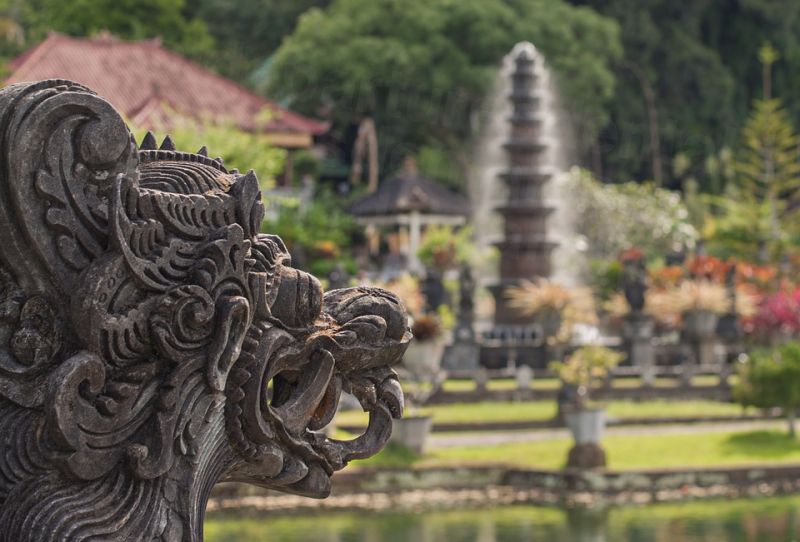 ARC Dental Clinic
If you are planning to get treated in Kuta, you can consider this clinic which offers specialized treatments such as:
Teeth restorations

Endodontics

Orthodontics

Gum disease treatments
What sets ARC Dental apart from other clinics in Kuta is its staff of German-trained dentists and technicians. Again, this clears many doubts regards to dental tourism that many people have in regards to the quality of treatment.
Dentists and technicians who are trained in the U.S. and Europe are available to you at a fraction of the costs back home, and you are also given a chance to visit a new country. Not many people want to forego this growing opportunity.
Bali 911
Situated in Denpasar, this clinic is run by Dr. Indra Guizot and is one of the most popular facilities frequented by foreign patients. This is one of the best clinics for implants and veneers. With over 30 years of experience, Dr. Guizot has fixed many smiles of patients from all over the world at affordable rates who visit Bali 911.
Why Coming to Bali is a Great Idea for Dental Patients
We have listed down two of the most reputed dental clinics in Bali, but you are free to do your own research and visit a facility of your choice. As dental tourism is now a massive industry spread across the world, you can expect to find state-of-the-art facilities in countries like Indonesia as well. You will also find English-speaking staff to assist you, which simply adds to your convenience.
Apart from the fact that you will enjoy significant savings on the cost of a full-mouth restoration in Bali, you also get a chance to visit Indonesian and immerse yourself in its history and culture, which is a once-in-a-lifetime opportunity for many people.
Next Steps
If you'd like to know more about receiving All-on-4® treatment concept or other implant treatment in Bali, please feel free to contact our Customer Care Team; we are happy to help.

Or if you are ready to book your appointment, you can do so right here any time of the day or night, at no charge to you.