Traveling to the Philippines? Need tooth fillings? Dentistry in Quezon City is a viable option if you want to save money and preserve your dental health. If you are not sure where to begin locating a good dentist, we can help.
Price of dental fillings in Quezon City
Look at the table below to see the prices of fillings in Quezon City, compared to other countries:
AUS $

NZ $

UK £

EUR €

US $

CAN $

Tooth fillings cost –

Home

260

280

150

180

200

270

Tooth fillings cost –

Quezon City

40

43

23

28

30

40
Why get your dental fillings in Quezon City?
We have established the prices are low, so that is reason number one, correct? If you are in Quezon City, either on a holiday or on business, getting a tooth filling is not the most important thing on your mind – unless you need an emergency filling – in either case, the information here will be valuable.
However, if you are one of those individuals who never have the time to visit a dentist at home – perhaps you travel a lot in your job – maybe the key to maintaining your dental health is by visiting a dentist in a location you are traveling to. You are bound to have time between flights to take a trip to a dentist, and if you are on holiday, a few hours of your agenda is definitely worth your peace-of-mind?
There is another reason to get your fillings abroad in somewhere like Quezon, if you are thinking of replacing your amalgam fillings – either because you think they are unattractive, or because you are concerned about the health issues about the mercury contained in amalgam fillings. Replacing multiple fillings may be rather expensive at home, but with savings of more than 80%, it is a different story.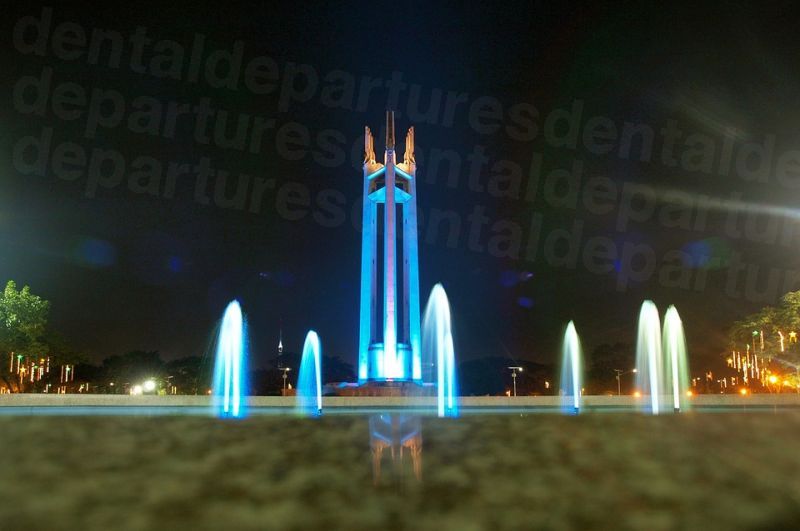 What is the quality of dental care in Quezon City?
Quezon City is part of the Metro Manila area – the Philippines vast capital. With the government-backed Medical tourism Program, medical and dental tourism is trendy and attracts plenty of overseas visitors to its superb clinics and hospitals. Medical training is first-rate and you will find the facilities are well equipped with the latest technologies, branded materials and internationally recognized hygiene and safety protocols are valued.
One of the bonuses for international patients of r dental care in the Philippines is that English is widely spoken, which can is reassuring when you are receiving medical care in another country.
Recommended dental clinics in Quezon City
There is a plethora of reliable dentists in the city, but here are some popular ones to look at:
Do you need more information about teeth fillings, dentistry in Quezon City or anything else connected with dental tourism? Get in touch with our Customer Care Team who is happy to assist.