How Dental Veneers can Fix a Smile
Dental veneers treatment is a purely cosmetic, yet incredibly effective in improving your smile. Veneers are permanently fixed to the front surface of the tooth with a strong adhesive, thereby providing a blemish-free veneer that blends in with the rest of your teeth.
Veneers can be used to disguise teeth that are damaged with chips and cracks , as well as discolored or misshapen teeth. They can also be used instead of time-consuming orthodontic work to fix a row of crooked teeth, using between four and eight veneers on the teeth visible when you smile.
How Much Do Dental Veneers Cost in Vietnam?
Dental Veneers in Vietnam are about a sixth of the price in western countries. This means you can get a whole row of veneers to fix that crooked smile for the price of just one veneer at home.
| | | | | | | |
| --- | --- | --- | --- | --- | --- | --- |
| | AUS $ | NZ $ | UK £ | EUR € | US $ | CAN $ |
| Dental Veneers Cost - Home | 2,500 | 2,600 | 1,400 | 1,700 | 1,800 | 2,500 |
| Dental Veneers Cost - Vietnam | 400 | 430 | 235 | 280 | 300 | 405 |
Are Dental Veneers a Good Treatment for Dental Tourists?
Yes, dental veneers are an excellent treatment for dental tourists. Obviously, the low price is the biggest attraction, but the fact that there is no recovery downtime and no pain means you can get on with your holiday in Vietnam immediately afterward.
Is Dental Tourism in Vietnam a Good Option?
Yes. Visitors to Vietnam are increasing year-on-year and where traditional tourists go, dental tourism soon follows. Vietnam's dental tourism services are well-established, especially in developed cities Ho Chi Minh City and Hanoi, where most visitors usually land when they fly in.
Dental tourists can expect the same quality standards at clinics that cater to international patients. Dentists are skilled and well-trained; up-to-date technologies like 3D/CT scanning and CAD/CAM (computer-aided manufacture/computer-aided design) are used and internationally-recognized safety standards, such as ISO, are adhered to.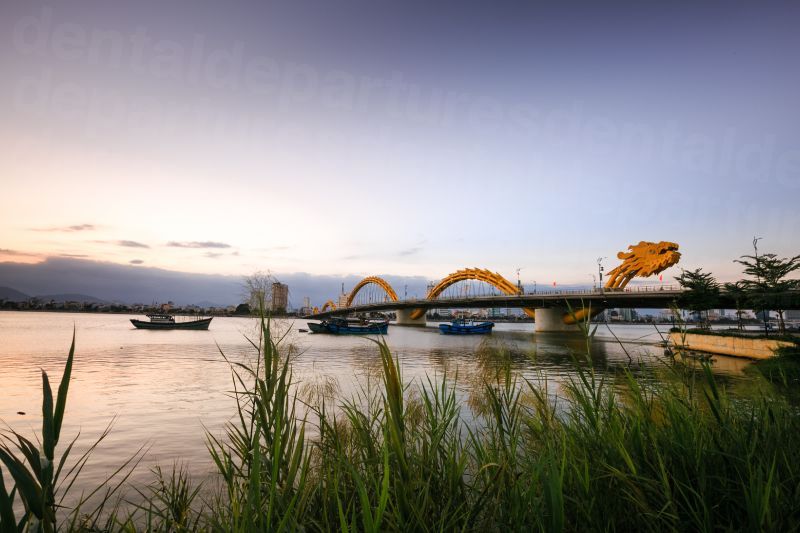 Of course, you need to visit a reliable clinic, so background-checking beforehand is essential. This can be done using our listings on Dental Departures. All of our verified clinics have already been checked by us and you can review details of dentist qualifications and professional memberships on our website. Our listings also include clinic photos, patient reviews, maps, prices and other useful information.
Popular clinics in Vietnam include Rose Dental Clinic and Elite Dental Vietnam in Ho Chi Minh City, as well as Serenity International Dental Clinic in Hanoi.
Getting Started
The prices for veneers dentistry in Vietnam are worth taking a little time out of your holiday for–or even planning a complete trip for a row of veneers to fix your smile. Find out more by contacting our Customer Care Team, who will be happy to answer any questions you have, or arrange an appointment for you.