If you're off to Thailand then the dental crowns price Bangkok's dentists offer makes it worth your while to get the treatment while you're there. Now, who doesn't want to save over a thousand bucks and have some fun at the same time?
Thailand's capital is renowned for its lively street life, sacred temples and food culture. But you haven't experienced the city to the full if you haven't been shopping–and we don't just mean the new huge, air-conditioned malls where you can get the latest fashions. The Chatuchak Weekend Market is a massive maze of aisles where you can buy anything from pets to exotic fabrics to new tools to old comic books. The Rachadaphisek Market offers a real Thai shopping trip once the sun has set. As well as consumables, you can experience all sorts of affordable luxuries in the form of manicures, massages, tailors, drivers and maids who will do your bidding for a snip of the price at home. What better way to reward yourself after saving so much money on your dental crown in Bangkok ?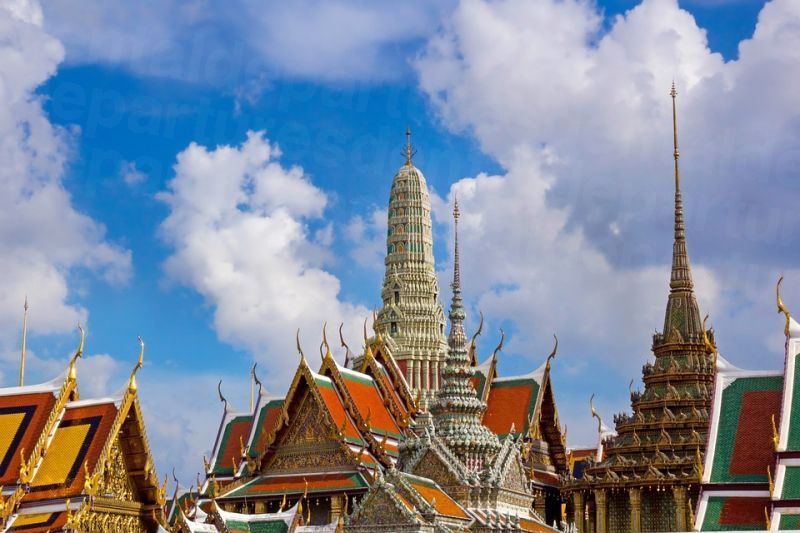 What is the Price of a Dental Crown in Bangkok?
| | | | | | | |
| --- | --- | --- | --- | --- | --- | --- |
| | AUS $ | NZ $ | UK £ | EUR € | US $ | CAN $ |
| Crowns Cost – Home | 1,700 | 1,800 | 1,000 | 1,200 | 1,300 | 1,700 |
| Crowns Cost – Bangkok | 463 | 496 | 273 | 325 | 349 | 471 |
Will Getting a Crown Take Up Much of My Holiday Time?
Not at all. Generally, the procedure for a dental crown usually takes two visits to the dentist. However, many of the top-rated facilities in Bangkok now offer CAD/CAM technology, which means they have computers that design and manufacture your crown while you wait. So, you can fit the whole process into just one visit, saving you precious holiday time.
If two appointments are required, at the first visit your tooth will be prepared for the crown (false tooth), which involves paring it down so the crown sits comfortably on top. Impressions of your mouth are taken and sent to the lab where your crown will be made. You will be given a temporary crown in the meantime. You will return to the dentist a few days later to have the permanent crown fitted, once it has been received from the lab.
Each appointment only lasts around an hour, so it will only be a few hours out of your time.
Is the Quality of Dental Crowns in Bangkok Reliable?
Bangkok is a popular dental tourist destination; in fact, Thailand's regulatory agencies, working with the Thai Ministry of Health, have raised clinical quality to Western standards. The country has pioneered of modern-day medical tourism since the 1990s, with Bangkok hospitals, clinics and medical schools at the epicentre. Many clinics are specifically geared-up to receive international patients, with English-speaking staff and exceptionally well-equipped facilities.
With so many options, it's sometimes difficult knowing where to start–and just how do you know what clinics are trustworthy? By booking through Dental Departures you don't need to worry, as we have already verified the clinics listed on our site.
We do onsite visits as well as confirm dentist qualifications and professional memberships. Our listings also include patient reviews, clinic photos and prices, making it easy for you to choose the best fit for you. Take a look at some of our top-rated Bangkok clinics here:
Bangkok International Dental Center Main Headquarters
Thantakit International Dental
What's Next?
The crowns price Bangkok's dentists offer is worth taking the time off your holiday to investigate. To find out more, contact our Customer Care Team, or book your appointment online today.