If you'd like to get a new smile with All on Six implants, Tijuana is an affordable option and will literally save you thousands compared to the price you'd have to pay at home. Dental Departures can help you find quality-checked dentists so read on to find out more.
Tijuana is the largest city in Baja California in the northwest of Mexico. Conveniently located just below the US-Mexico Border it's very accessible for tourists to drive to, or fly.
As well as being a tourist destination in its own right, Tijuana has also developed a thriving dental tourism industry. Dentistry in Tijuana is very much state-of-the-art and equal in all ways to the dental care that's available north of the border. The big difference is in the prices.
Cost of All on Six Dental Implants in Tijuana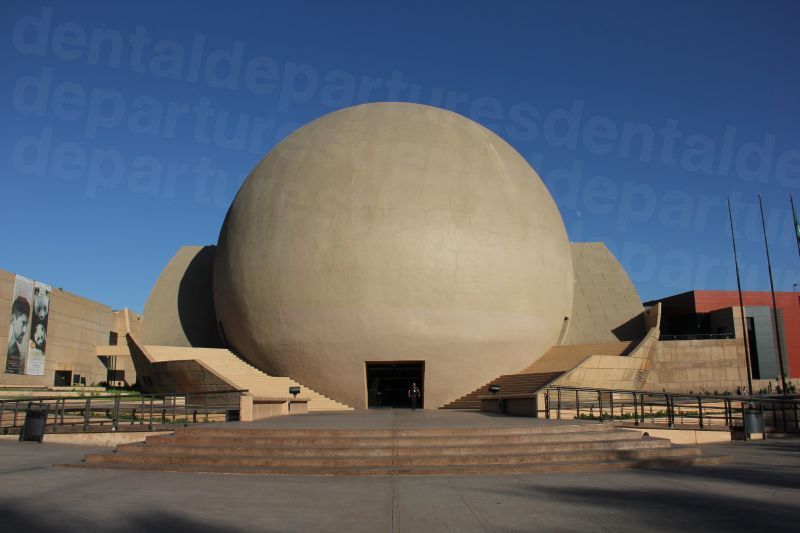 The table below shows how much you can save with All on Six Implants in Tijuana compared to your home country:
| | | | | | | |
| --- | --- | --- | --- | --- | --- | --- |
| | US $ | CAN $ | UK £ | EUR € | AUS $ | NZ $ |
| All on 6 Implants Price - at home | 30,000 | 44,000 | 23,000 | 27,000 | 39,000 | 42,000 |
| All on 6 Implants Price – Tijuana | 10,000 | 13,000 | 8,000 | 9,000 | 13,000 | 14,000 |
Why All on Six Implants are a Good Solution
If you've lost all or most of your teeth then the only option that has been available previously is dentures. The thing is, not all people get on with dentures and there is always the problem that they will embarrass you by falling out or slipping.
All on Six implants is a permanent solution to tooth loss, replacing a whole arch of teeth, either on the upper or lower jaw, with just six dental implants. The implants are placed strategically into the jaw bone, and the arch of teeth can be fixed immediately on top. So, you can get a whole new smile in day.
Can the quality of dental clinics in Tijuana be trusted?
Generally, yes they can. Many of the clinics in Tijuana are geared for the needs of international patients. The facilities are contemporary and the dentists in Tijuana are skilled and well-qualified (many are American Dental Association members).
Dental Departures takes the time to do our own checks on all the clinics we partner with. These include legal and criminal records, dentist qualifications and professional memberships. We also do onsite visits and publish patient reviews, clinic photos and prices – all of which are available for you to look through yourself, enabling you to make your own decision on what clinic is right for you.
Clinics like these offer exceptionally good services and are very popular with international patients:
For All on Six implants Tijuana is a great location that is welcoming to medical and dental tourists. There is a medical lane if you are driving so you can miss the lines at the Border; alternatively, some of the clinics offer pick-up services from the Border or your hotel.
Along with low prices and reliable quality you can get the smile you deserve with this innovative procedure.
Book now via the Dental Departures Customer Care Team today.
Sources:
American Dental Association. Website accessed: 6 April 2021. https://www.ada.org/en
Tijuana. Lonely Planet. Website accessed: 5 July 2021. https://www.lonelyplanet.com/mexico/baja-california/tijuana