The high cost of the treatment in your home country could well be preventing you from getting the care and attention that you need, but dentists in Mexico offer a more affordable alternative.
This specialist endodontic procedure can take several visits to your dentist over a period of a few weeks, and Mexico provides the option of attending one of the border clinics on a daily basis for your dental care, or of combining your treatment with a vacation at one of Mexico's popular tourist resorts.
Many patients opt for the latter and book their treatment in destinations that include Cabo San Lucas, Puerto Vallarta, Cozumel and Cancun. And apart from the stunning beach resort locations, Mexico is also one of the world's eighteen mega diverse hotspots, giving visitors a unique opportunity to experience the flora, fauna and habitats of some of the world's most endangered species.
Root Canal Price Comparison
If you're interested in a substantially lower root canal price, Mexico dentists offer a dramatically cheaper alternative to the fees being charged by dentists in your home country, as the following table demonstrates: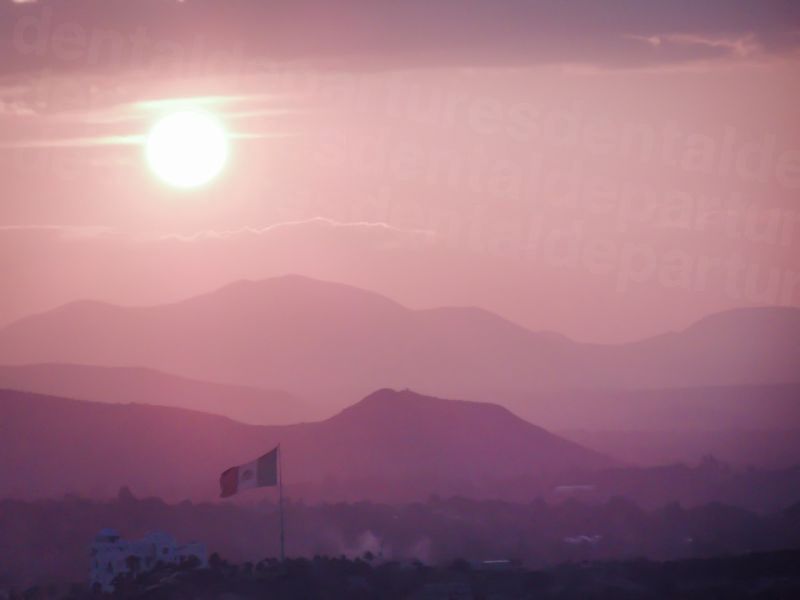 Country Price in Mexico Domestic Cost
United States USD $247 USD $1,275
Canada CAD $317 CAD $1,640
Australia AUD $322 AUD $1,665
New Zealand NZD $359 NZD $1,858
United Kingdom GBP £188 GBP £972
Europe EUR €213 EUR €1,101
So, not only can you save your tooth by getting root canal treatment in Mexico, you can also save around 80% off the cost!
What is a Root Canal?
Getting a root canal in Mexico is no different than undergoing the procedure at a dentist back home. If you have a tooth that has become badly decayed, the cavity at the center of the tooth, known as the root canal, is in serious danger of becoming damaged or infected.
The root canal contains pulp and nerve tissue that, when infected, can result in an abscess forming at the tooth root. Not only does this cause localized swelling which can spread to other areas of the face and neck, it is excruciatingly painful and can, in extreme instances, cause bone loss in the jaw.
A root canal procedure is performed by a qualified endodontist and is designed to save an infected tooth by removing the infected pulp and nerve tissue. The resulting cavity is then thoroughly cleaned out and filled, restoring full functionality and alleviating all discomfort.
Top Clinics in Mexico to Undergo a Root Canal Procedure
There is an abundance of root canal clinics and hospitals in Mexico offering cut-price endodontic procedures. However, there are some facilities that stand out above the rest and come highly recommended by patients who have undergone treatment there. These include:
Located just across the US-Mexico border in Los Algodones, this clinic utilizes the latest technology in panoramic X-Rays and X-Ray imaging to produce results that are certified by the American Dental Association (ADA).
This facility is renowned for the safe and friendly environment that they provide for their skilled dental professionals to perform superior root canal procedures at affordable prices.
Another clinic affiliated with the American Dental Association (ADA), their root canal treatments are delivered using the latest techniques and innovations in the field of endodontics.
To book your inexpensive Root Canal in Mexico, contact our Customer Care Team now and start making arrangements to save that troublesome tooth today!