Do you want to know how to save over $1000 dollars on your dental crowns price? Guadalajara's dentists have the answer.
Guadalajara is Mexico's second city, located in the state of Jalisco in the Southwest of the country. Cosmopolitan and a little off the tourist trail, it is the perfect city if you like city life but without the overwhelming crowds and frenetic fast-pace of many city centers. It is the birthplace of mariachi and tequila – undoubtedly two of Mexico's most famous exports – and offers better value-for-money than some of the more popular destinations Mexico is famed for.
The historic center showcases colonial architecture, including the UNESCO-listed former orphanage the Hospicio Cabanas, and Latin America's largest indoor market, the Mercado San Juan de Dios. But, other neighborhoods, like Tlaquepaque are worth visiting for artisan wares and Mexican souvenirs, while outside of the city, the Pacific Coast and Tequila are within driving distance. The surrounding countryside is home to forests and canyons where you can ride horses, trek, cycle, camp and even relax in hot springs.
If you decide to visit Guadalajara specifically for dental tourism, or if you're already heading off there and are considering getting some low-cost dentistry while you're in Town, you'll find the city relaxed, varied and with much to offer.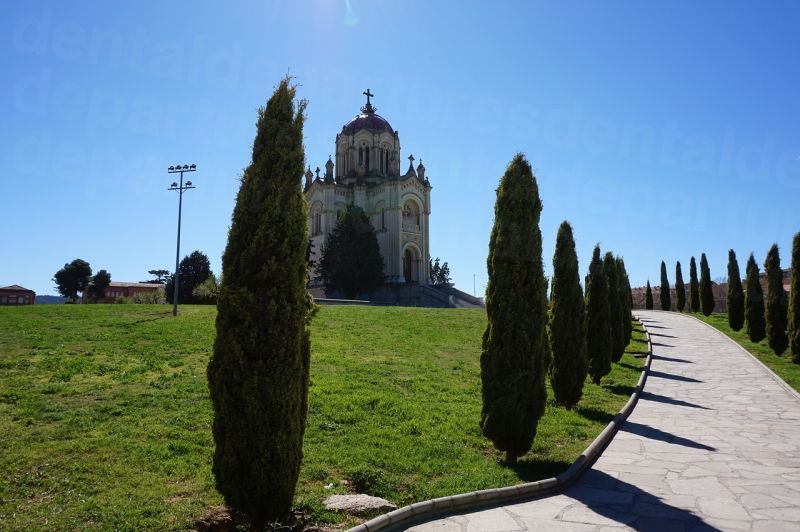 Prices of crowns in Guadalajara
The table below shows how much crowns cost in Guadalajara compared to other countries.
| | | | | | | |
| --- | --- | --- | --- | --- | --- | --- |
| Crowns Prices in Guadalajara | US $ | CAN $ | UK £ | EUR € | AUS $ | NZ $ |
| Crowns Cost – Home | 1,600 | 1,650 | 1,400 | 1,700 | 2,400 | 2,600 |
| Crowns Cost – Guadalajara | 450 | 540 | 350 | 400 | 600 | 600 |
What about the quality of dental work in Guadalajara?
Dental tourism clinics are typically of excellent quality. The dentists in Guadalajara rely on international clientele visiting so maintain good standards.
Choosing your dentist with Dental Departures will give you added peace-of-mind because we have already performed quality-checks on all the clinics you see listed on our site. You can see details of dentist qualifications, professional memberships, prices and patient reviews, as well as other useful information to help you make an informed decision. You can take a look at some of our popular clinic listings here:
Will getting a crown impact on my time in Guadalajara much?
The crown procedure will not interfere too much with your time in Guadalajara. You will usually require two visits to the dentist – the first is where you will be examined and if deemed suitable your tooth receiving the crown will be pared down in preparation. Impressions will be taken and sent to the lab where your crown will be made. Once your dentist receives the crown (typically after a few days), you go back to the clinic to have it fitted. Both visits shouldn't take more than a few hours altogether.
If your dentist has CAD/CAM and CEREC technology then it may be possible to get your crown fitted in one day.
As far as downtime is concerned, your mouth will be numbed prior to both parts of the procedure, so you won't feel a thing. Afterwards, the anesthesia will wear off gradually, like it does with a filling, over a period of hours and after that you will be able to eat, drink and do anything else you usually do.
Find out more about saving money in Mexico on dental crowns prices. Guadalajara is a fantastic location to consider so get in touch with our Customer Care Team for further information.