Tens of thousands of people head to Nusa Dua for a vacation every year. This beautiful Indonesian city is a major tourist attraction, which not only attracts tourists but dental tourists as well. That's because you can easily find cheap dentists in Nusa Dua who offer quality dental treatments.
Dental tourism, part of the bigger medical tourism industry, has been booming for many years now. People from countries like Australia and New Zealand find this the best way to avoid the outrageously high dental bills.
An Amazing Holiday in Beautiful Nusa Dua
If you Google Nusa Dua, the first four links are related to tourism. The Wikipedia entry is number 5. This is just one indication of how great a place Nusa Dua is for a vacation. The city is known for housing numerous 5-star resorts.
When you combine this with the presence of cheap dentists in Nusa Dua, you're looking at one unforgettable and very smart vacation. It's not just the breathtaking scenic beauty of the place, but also the much lower dental bill that will blow you away.
Clinics here such as Dentes Denta Clinic (Kerobokan) deliver the best combination of quality and affordability.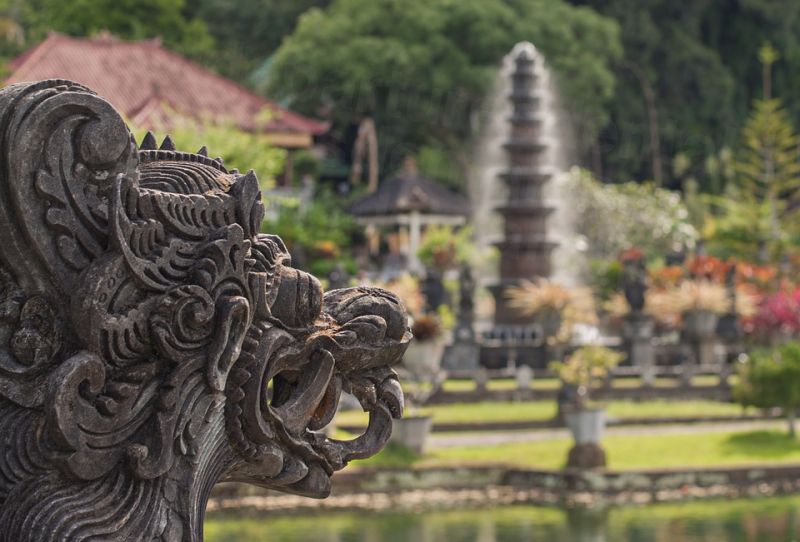 Prices of Dental Procedures in Nusa Dua
Let's compare prices of some popular dental treatments in Nusa Dua and your home country:
Dental Implants Cost Savings – 59%:
Dental Implants in Australia: AUD $ 5,098
Dental Implants in New Zealand: NZD $ 5,238
Dental Implants Cost in Nusa Dua: AUD $2,082 and NZD $2,192 respectively
Dental Crowns Cost Savings – 71%:
Dental Crowns in Australia: AUD $ 1,506
Dental Crowns in New Zealand: NZD $ 1,545
Dental Crowns in Nusa Dua: AUD $447 and NZD $470 respectively
Root Canal Cost Savings – 87%:
Root Canal in Australia: AUD $ 1,660
Root Canal in New Zealand: NZD $ 1,706
Root Canal in Nusa Dua: AUD $226 and NZD $238 respectively
[Note: These figures are estimates at the time of writing; please check our clinic listings for up-to-date prices.]
These are some pretty great savings. Even if you factor in your plane ticket and hotel expenses, you will still save money on many treatments. In cases where the costs come out to be similar after the traveling and accommodation expenses, it's still like you're getting a free vacation in this amazing city
Save Money Without Compromising on Quality
Rest assured that the low costs don't mean you're getting a lower standard of care compared to your home country. The main reason why the costs are low is that running a dental practice (or any medical practice for that matter) is much cheaper in Indonesia than in countries such as Australia and New Zealand. You can find plenty of cheap dentists in Nusa Dua working in high-quality clinics such as Dentes Denta Clinic (Kerobokan).
You can find more information about the top dental clinics in Nusa Dua by checking out the rest of our website – or get in touch with our Customer Care Team who are always on hand to help.