Reputed Dentists and Low All on 4 Cost in Tijuana Attract Patients from All Over Europe and North America
Dental tourism has become a major industry in Mexico. Now you can get extremely affordable yet high-quality dental treatments in places like Tijuana which meet international healthcare standards. So, exactly how much do All on 4 cost? Tijuana prices are typically 60% lower than in the United States and Canada, which means you can save thousands by traveling to Mexico.
Take a Short Trip Harmony Dental Studio
One of the best dental facilities in Tijuana, Mexico is Harmony Dental Studio . Their team of highly qualified dentists offers all kinds of specialist services as well as regular procedures like deep cleaning and scaling. Note that dental tourism is not only restricted to Mexico for you can find world-class clinics in countries like Thailand and India as well. But the benefit of booking appointments at clinics like Harmony Dental Studio is that Mexico is the closest destination for Canadian and American patients. In fact, you can even make a road trip from places like San Diego, which is cheaper than air travel.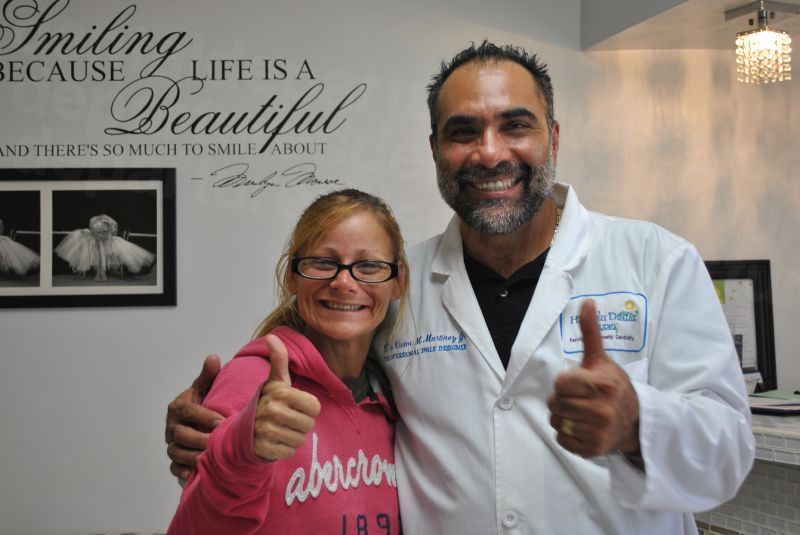 Avail Affordable Dental Care Dr. Dalia Dental Care
The primary reason why people engage in dental tourism is because dental care costs are exorbitant in their home countries while they are extremely cheap in places like Tijuana, Mexico. One of the best clinics here is Dr. Dalia Dental Care where you will save two-thirds of your costs as compared to the U.S. for all major dental procedures.
This clinic is run under the leadership of Dr. Dalia, who is one of the most experienced dentists in Mexico who regularly treat foreign patients. Also note that waiting times in Dr. Dalia Dental Care are almost as compared to most American clinics, so you will not be waiting for several weeks before your procedure.
Why Tijuana?
One of the best things about Tijuana dental industry is that most dentists receive some or all of their training in the U.S. This is not to say that dental institutes in Mexico are in any way inferior, and it is not surprising to see some U.S. dentists who come to receive their training across the border. This is why these clinics are able to maintain a high standard of dental care.
It is this combination of qualified dentists, state-of-the-art clinics, and low treatment costs are what make Tijuana a top destination for dental tourists from across the western world. In fact you can save up to 60% at any major clinic is the region. This also affords you the chance of immersing yourself in the culture of Mexico, take part in the festivals that take place the year round, and enjoy some of the best culinary delights this country has to offer.
Get in touch with Dental Departures' Customer Care team who will be happy to discuss All-on-4 treatments in Tijuana with you, or help you arrange an appointment.