Concerned about the spiraling costs of your dental care? If you're suffering from sticker shock on your dentist's treatment plan, you can obtain high-quality, inexpensive implants in Budapest, one Europe' most popular dental travel destinations. Let us put that smile back on your face with dental implant prices in Budapest —at a fraction of the price.
Attracted to healthful Hungarian bathwaters, outstanding local cuisine, museums and galleries, more and more Brits are combining a memorable trip to Budapest with top-notch, low-cost care. Find, choose and book a quality-checked dental implant specialist with Dental Departures and get your dental health back on track.
Why Visit Budapest for Dental Implants?
Aside from its well-deserved reputation as a thriving tourist sector, this beautiful city has embraced dental tourism with many well-established clinics, offering patients affordable dental care, from annual check-ups and cleanings to All-on-Four implants, crowns, bridges and dentures.
Reduced waiting lists and accessibility from the UK via low-cost carriers in just a few hours make Budapest irresistible. Catering to patients' needs, state-of-the-art clinics, bilingual staff, top-quality implants and instruments from well-known manufacturers draw thousands of dental travelers to Budapest every year.
All our background-checked dentists and implantologists are fully-trained and usually belong to accredited memberships, ensuring a first-class, patient-led experience.
What Level of Care Will I Receive in Budapest?
Dental Departures goes above and beyond to create a hassle-free patient journey. We rigorously vet each clinic for quality, clinical care, hygiene, dental qualifications and much more. Research before you book: view maps, read verified dental implant reviews in Budapest , compare prices and enjoy our best price guarantee for unbeatable deals. Notable clinics include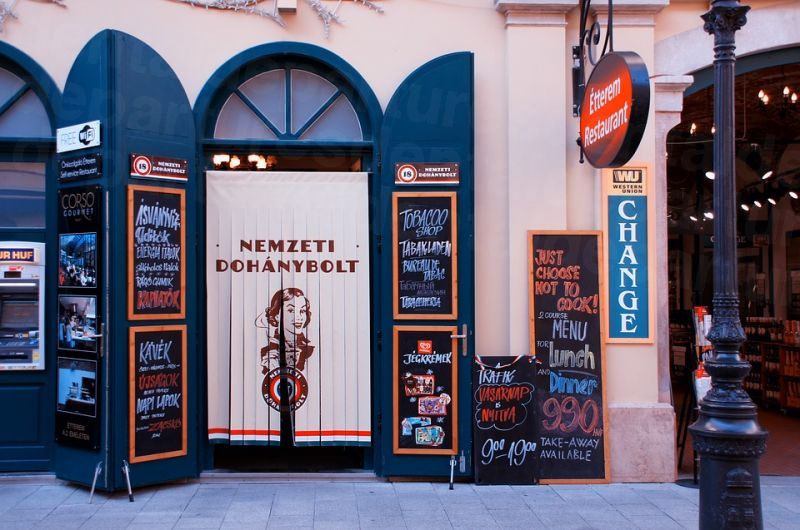 How Much Can You Expect to Save Compared to Home?
Save up to 75% on the cost of dental implants in Budapest;
Dental implants in the UK: £2,500

Dental implants in Budapest: £900
Where to Stay in Budapest
A host of accommodation options await dental travellers in Budapest , with wallet-friendly choices to suit all budget—from hotels and modern apartments to hostels and boutique guest-houses. Popular areas to stay are around Charles Bridge and Buda Castle, with many of our top clinics nearby.
Why Budapest?
Brimming with traditional hot springs, the old quarter and stunning architecture, Hungary's capital is real tour de force of ornate splendour, sumptuous spas and authentic coffee houses.
Brits and patients in the region can affordably fly to Budapest's Ferenc Liszt International Airport via discount airlines in less than four hours, making access to first-rate, cost-effective dental care all the more appealing.
Experience steamy surroundings at Gellért or Széchenyi thermal baths and visit the magnificent Royal Palace or Hungarian State Opera House, showcasing opera, ballet and classical music concerts. Take a river cruise down the free-flowing Danube—where Buda and Pest connect—or enjoy retail therapy near Váci utca (Budapest's main shopping, dining and strolling thoroughfare).
Either pre-treatment or while recovering, dental tourists can visit the gothic-inspired Matthias Church, cross the imperious Charles Bridge or head to the Great Market Hall to sample an array of fresh produce. Savour a drink in one of Budapest's kertek (garden bars) or one of Budapest's authentic dishes such as Esterházy torte, goulash and creamy carp soup in Central Pest.
How to Book?
Call our toll-free number or book online for your dentist in Budapest. Browse our website to find a quality-checked dentist providing superior, dental care. Take advantage of high-quality, affordable dental care at the lowest prices guaranteed with Dental Departures today!