Finding the best dentist in Istanbul - or at least one you can have full confidence in - can be quite a difficult task, especially if you've never been to Turkey before and are apprehensive about undergoing treatment abroad.
However, thanks to Dental Departures, you can do it with ease. Our listings only contain the most reputable dental clinics in this transcontinental city.
Driven by the sky-high prices of dental services in their own country, thousands of Brits opt for cross-border dental care.
3 Top Dentists in Istanbul
While we would not like to name just ONE dental clinic as the undisputed best in Istanbul, the three below have received excellent ratings from our former clients who have booked through Dental Departures:
Located in the heart of Istanbul, this popular clinic combines low prices with high-quality dental work. The clinic was founded by renowned dentist Dr. Tufan Tezcan, who speaks fluent English. The clinic operates seven days a week and now is one of the most respected ones dental tourists from across Europe trust.
If you need six dental implants or fifteen veneers (zirconia or porcelain), the clinic offers two nights stay at a three-star hotel. You can have a consultation with Dr. Tufan on Skype before travelling.
DentGroup International – Istanbul
Founded in 2006 DentGroup is a big name in dental tourism worldwide. This is the original branch in Istanbul and was used as a blueprint for several branches across Europe from London to Germany to Rotterdam.
The group has gained a reputation of providing "New Generation Dentistry". They continue to attract dental tourists from across Europe. From general to cosmetic dentistry, you can find almost all dental treatments here. They also have a complete section dedicated to pediatric dentistry, making it a top choice for dental tourist families with children.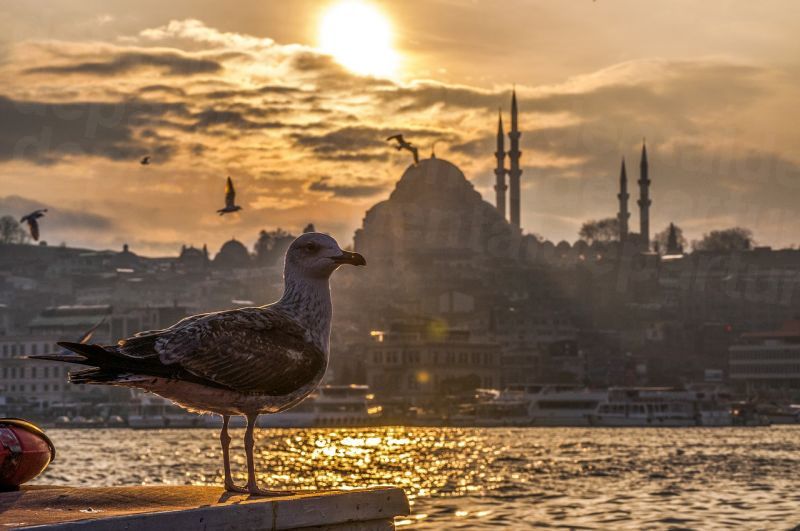 Dentakademi Dental Healthcare Center
Dentakademi has been offering first-rate dental work to international dental tourists for almost a decade. They sustain a modern facility and are open seven days a week. They have a large and welcoming reception area, well-equipped procedure rooms and a designated children's area.
From 9 am to 11 pm every day, Dentakademi provides world-class care to dental tourists at a fraction of the cost. Wi-Fi access, X-Rays, coffee and drinking water, and hotel & airport transfers are some of the complimentary items you can enjoy at this clinic.
How Much Are Dentists in Istanbul?
In Istanbul, dentists charge a fraction of their British counterparts. To give you an idea of the savings, below is a price comparison for a couple of dental services:
Implants:
Average price of a dental implant in the UK: £2,928 (€3,480)
Starting price of a dental implant in Istanbul: £503 (€600)
The All-on-4® treatment concept:
Average price for the All-on-4® treatment concept in the UK: £19,382 (€23,130
Starting price for the All-on-4® treatment concept in Istanbul: £838 (€1,000)
[Please note that these are estimated prices at the time of writing. See our individual clinic listings for latest prices.]
Getting Started with Dental Departures
At Dental Departures, we aim to help patients find more affordable treatment in dozens of destinations across the world, with Istanbul being among the top dental tourism hotspots. Get started by browsing through our clinic listings and book your appointment, for free, either through our site or via our Customer Care Team.
Sources:
Visa Information For Foreigners. Republic of Turkey Ministry of Foreign Affairs. Website accessed: 27 October 2020. http://www.mfa.gov.tr/visa-information-for-foreigners.en.mfa
Skyscanner. Website accessed: 27 October 2020. http://www.skyscanner.com
Top 15 Things to Do in Istanbul. The Istanbul Insider. Website accessed: 27 October 2020. https://theistanbulinsider.com/top-15-things-to-do-in-istanbul/