Travelling to Thailand for the All-on-4® treatment concept has the potential to save you thousands of dollars, and Dental Departures makes finding a trusted specialist in the Land of Smiles easy thanks to our listings of Thai dental clinics and their prices.
You can also read reviews written by past patients who have already visited these dental clinics, to find out firsthand what people thought of the treatment they received.
Comparing the Cost of the All-on-4® treatment concept in Thailand to Australia and New Zealand
Prices for the All-on-4® treatment concept in Thailand can be up to 60% less than in Australia or New Zealand. On average, you will pay around $33,900 for the All-on-4® treatment concept in Australia, and $34,800 in New Zealand.
In Thailand, the price plummets to roughly $15,300 in Australian dollars—or $16,700 in New Zealand dollars.
For Australians, this equates to a price difference of $18,600, while New Zealanders enjoy a savings of $18,100.
Such huge discounts are just a flight away; with a host of new, low-cost airlines connecting cities like Sydney, Melbourne, Auckland, and Wellington to popular Thai destinations, you can often find a cheap airfare, too.
Where to Visit in Thailand for the All-on-4® treatment concept
Consider combining your Thailand dental appointment with a holiday. Thailand is full of interesting places to visit, and you will find dental implants specialty clinics all over the country. The cost of living in Thailand is lower than in Australia and New Zealand, so hotel rooms, dining, and excursions are generally much more affordable.
Beach lovers should take a look at Phuket, a popular tourist destination thanks to its picturesque bays and clear blue waters. With beach resorts peppered all over the island, you can stay just steps away from the sand and sun. For the biggest selection of restaurants, bars, and clubs try Patong Beach, or to get away from it all and enjoy blissful isolation check out Nai Thon Beach.
Chiang Mai and Bangkok are perfect for city explorers who want to experience authentic Thai culture and cuisine. In the mountainous north of the country, Chiang Mai is famous for its many Buddhist temples, and bargain-hunters will be in their element at the Warorot Market in the centre of the city. Animal lovers mustn't miss the nearby elephant sanctuaries.
The Thai capital of Bangkok is full of attractions and activities to enjoy, from a quiet visit to a museum to singing your heart out at a karaoke club!
Adventure seekers need look no further than Pattaya, where all sorts of exhilarating sports are waiting for you. From skydiving and bungee jumping to quad biking and zip-lining, expect no shortage of things to do to get your heart racing. Lots of dive centres also operate around Pattaya Beach, offering scuba trips so you can get up close to the kaleidoscopic coral reefs just beneath the water.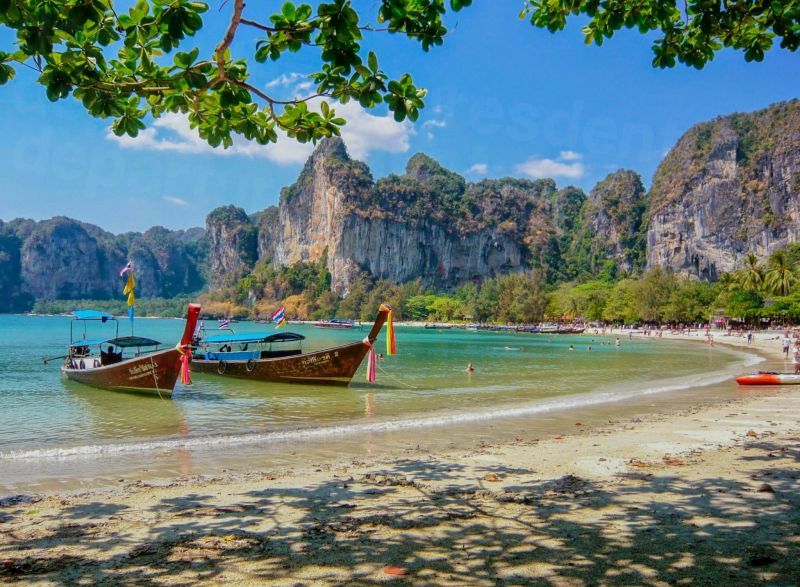 What to Know Before Having Visiting Thailand for the All-on-4® treatment concept
When deciding which dentist to book an appointment with in Thailand, consider the city or region you plan to visit, and think about where you will stay and what you will do while there. The actual procedure does require two separate visits to your dentist, each roughly six months apart, so be prepared for this before you book.
This amount of time is needed between appointments to let the implants fuse to your jawbone. A temporary arch of teeth is attached after your first visit, and then on your second appointment, your permanent dentures are fixed into place.
The procedure is then complete, but be aware that you should regularly visit your local dentist to make sure your new implants remain healthy and happy.
How to Find Out the All-on-4® treatment concept in Thailand
Search our All-on-4® treatment concept clinics in Thailand and then book online or via our Customer Care Team, with representatives on hand to help 24 hours a day.