Cancun Dental Specialists is one of the leading facilities in Cancun, delivering top-quality dental services to local and international patients.
Find out more about the services available along with prices and dentist profiles - with Dental Departures.
About Cancun Dental Specialists
Cancun Dental Specialists is strategically located in the heart of the Hotel Zone of Cancun, Mexico providing great convenience to tourists.
The clinic's mission is to go above and beyond to help patients who are looking for alternative dental work in Mexico and to bring back the confidence and happiness that comes with a beautiful smile. Its vision is to provide affordable, long-lasting, and high-quality dental treatments to patients from overseas. The clinic has high regard for hard work, honesty, and ethics.
Cancun Dental Specialists has been awarded the Global Patients' Choice Award by Dental Departures. The annual accolade is given to clinics that achieve top-quality services and exceptional testimonials from international patients.
Patients booking with Dental Departures get access to quality-checked clinics and certified dentists offering affordable treatments, as well as our best price guarantee pledge.
Why Choose Cancun Dental Specialists?
Here are top reasons why you should choose Cancun Dental Specialists as your oral health care provider:
Highly experienced dental staff

Exceptional dental service

State-of-the-art technology

Safe dental care

Relaxing surroundings

Affordable dental service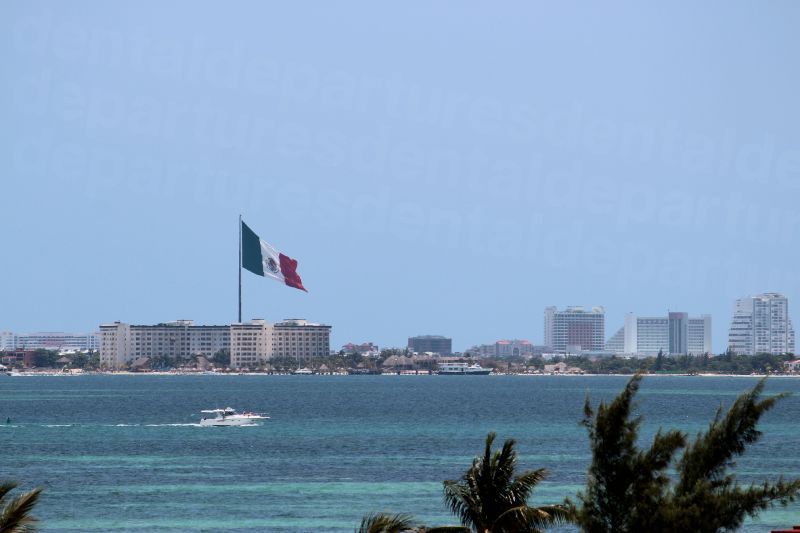 Highly experienced dental staff
Cancun Dental Specialists was established in 2014 by U.S. Board Certified Dentist Dr. Irma Gavaldon. The head dentist completed her dental course from the National Autonomous University of Mexico (UNAM), recognized as one of the best universities in Latin America. She later pursued Masters Degree in Restorative Dentistry from the University of Michigan, USA, which is ranked as one of the top three dental schools in the US.
Over the past 30 years, she has been studying, teaching, and performing dentistry. Dr. Gavaldon specializes in complex restorative cases, full mouth restorations, implant rehabilitation, smile makeovers, as well as cosmetic dentistry. She complies with the standards set by the American Dental Association (ADA).
She works with specialists in Oral and Maxillofacial Surgery and Endodontics (Root Canals) in providing the best patient care. The dental team continues to keep updated with new technologies and techniques by attending advanced learning courses.
The clinic is comprised of trained professionals who assist patients from abroad. A friendly dental coordinator welcomes guests and patients inside the office. The team of dentists is genuinely interested in taking care of patients' oral health. Staff members speak English, Spanish, French, Danish, and Russian.
Exceptional dental service
Cancun Dental Specialists offers exceptional dental service covering the following:
Implant-Supported Restoration – Fixed Hybrid Dentures, Dental Bridges, Implant Supported Bridge, Snap-on Dentures

Dental Implants – Single Dental Implant, Multiple Dental Implants, the All-on-4® treatment concept, Mini Dental Implants, Sinus Lift, Gum Graft

Endodontics – Root Canal Therapy, Root Canal Retreatment, Post and Core Build up

Holistic Dentistry – Zirconium Dental Implants, Amalgam Filling Removal, Composite Resin Fillings

Laser Dentistry – Cavity Removal, Gum Contouring, Gingivectomy

Orthodontics – Invisalign clear braces

General Dentistry – Teeth Cleaning, Teeth whitening, Composite Resin Fillings, Dental Bonding

Periodontics – Gum treatment, Scaling and Root Planning, Gum Graft

Extractions – Simple extraction, Surgical extraction

Cosmetic Dentistry – Full Smile Makeover, Full Mouth Reconstruction, Crowns, Veneers, Inlay, Onlays
The clinic also provides a Dental Emergency Service that provides solutions to issues like toothache and mouth injury. Additionally, the clinic offers free airport pickup and travel assistance.
State-of-the-art technology
Cancun Dental Specialists is committed to providing exceptional oral care. In line with this, the clinic invests in state-of-the-art technology and qualified specialists to deliver superior dental care. The clinic is fully equipped with CAD/CAM laboratory, CBCT 3D x-rays for surgical planning, Waterlase Hard/Soft tissue lasers for less invasive treatments, and Therapeutic lasers to enhance healing.
The CAD/CAM system processes dental restorations like crowns and veneers in just one appointment. CBCT 3D x-ray is used in the diagnosis and treatment planning for dental implants. Dentists use lasers in providing advanced treatment for various dental issues such as tooth decay. With the use of these technologies, the team achieves fast, effective, and safe treatments.
Safe dental care
The clinic prioritizes patients' safety. In order to provide safe dental treatment, the clinic follows strict infection control procedures. It has a sterilization room, equipped with an Autoclave system to ensure the safety of all patients including the staff.
Relaxing Surroundings
Cancun Dental Specialists is located in the beautiful Mexican Caribbean city of Cancun, an ideal place for patients to relax and recuperate after the treatment. Patients will feel relaxed while looking at the scenic view. The office also provides flat-screen TVs and music players to help patients feel at ease while sitting in the dental chair. After your dental work, chill out on the beach and enjoy the attractions.
Affordable dental service - Prices
Cancun Dental Specialists offers affordable treatments compared to the US and Canada. Take a look at the prices of dental implants, veneers, crowns, root canal treatment in Cancun compared to other countries:
Titanium Dental Implant (including abutment and standard crown)
In Cancun: USD $2,000 (CAD $2,664; UK £1,600; Eur €1,187; AUD $2,672; NZD $2,890)
Compared to other countries: USD $3,900 (CAD $5,195; UK £3,121; Eur €3,679; AUD $5,210; NZD $5,636)
Zirconia Veneers
In Cancun: USD $600 (CAD $799; UK £480; Eur €566; AUD $802; NZD $867)
Compared to other countries: USD $1,400 (CAD $1,865; UK £1,120; Eur €1,321; AUD $1,870; NZD $2,023)
Full Porcelain Crown/Ceramic Crown
In Cancun: USD $437 (CAD $578; UK £348; Eur €410; AUD $576; NZD $624)
Compared to other countries: USD $1,200 (CAD $1,588; UK £955; Eur €1,125; AUD $1,581; NZD $1,715)
Root Canal Treatment
In Cancun: USD $360 (CAD $476; UK £287; Eur €337; AUD $474; NZD $514)
Compared to other countries: USD $1,200 (CAD $1,588; UK £955; Eur €1,125; AUD $1,581; NZD $1,715)
The Bottom Line
Cancun Dental Specialists is a place to visit in Mexico because of its top dentists offering effective and affordable treatments in a relaxing environment. To book, get in touch with our Customer Care Team today.
Sources:
Sandilands, Tracey. CAD/CAM Dentistry: What Is It?. Colgate. Website accessed: 26 April 2021. https://www.colgate.com/en-us/oral-health/basics/dental-visits/cad-cam-dentistry--what-is-it-
American Dental Association. Website accessed: 26 April 2021. https://www.ada.org/en
Number of international tourist arrivals in Cancún, Mexico from 2016 to 2019. Statista. 2021. https://www.statista.com/statistics/805974/number-international-tourists-cancun/