Clinica Mario Garita in San Jose is a premier dental clinic headed by Dr. Mario Garita, highly regarded as the pioneer to introduce dental implants into Costa Rica . With a wealth of experience behind him the doctor is qualified and experienced. And as a location, San Jose is a great place for dental work that can be combined with a holiday, so you enjoy the benefits of a two in one deal.
Treatments at Clinica Mario Garita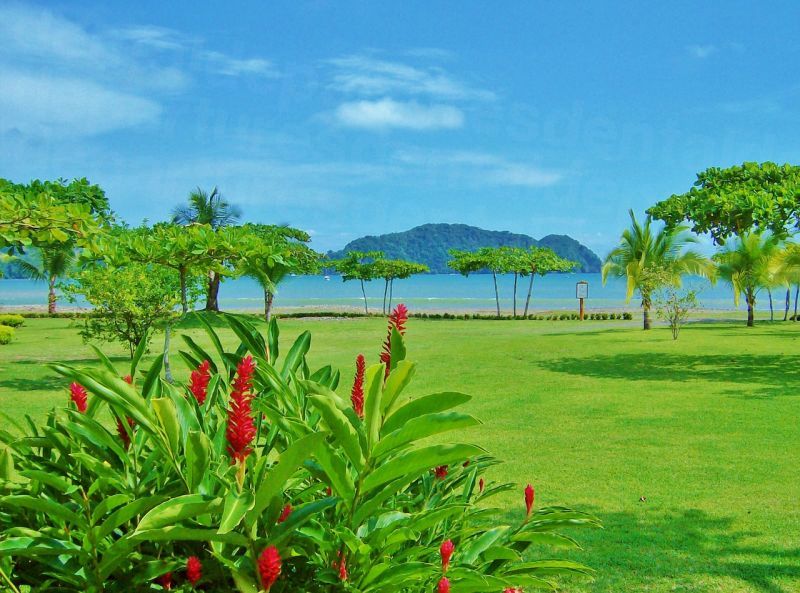 The clinic is located in Escazu in San Jose and offers total dental care under one roof. You can avail of general dentistry treatments, specialized ones or even complex surgical procedures. Among the services available at this clinic are
All on 6

All on 8

Bridges

Cosmetic Dentistry

Crowns

Dental Cleaning

Endodontics

Fillings

Full mouth restoration

Inlays & onlays

Orthodontics

Periodontics

Prosthodontics

Removable Dentures

Root Canal

Smile Design

Veneers

Whitening

Wisdom teeth extraction
With a modern new building that houses the treatment rooms, the onsite laboratory and diagnostics conveniently located in the heart of the town, the clinic sees a large number of patients from different countries, more particularly from the U.S. and Canada.
You will find excellent quality of dentists at this clinic. With over 25 years of experience Dr. Mario Garita who founded the clinic has impeccable educational qualifications. After completing his dentistry in Costa Rica in 1990, he did advanced studies in Implant Dentistry and reconstruction, University of Miami School of Medicine, Center for Dental Implants, FL, USA. Additionally he is a member of the Costa Rican Board of Periodontology and a specialist in Oral and Maxillofacial surgery and Implant Dentistry.
Other doctors at the clinic include Dr Juan J Alvarado, Doctor in Dental Surgery, Dr. Paola Carranza, Specialist in Endodontics from Tufts University School of Dental Medicine in Boston, Massachusetts U.S.A. and Endodontic Postgraduate studies at Tufts University School of Dental Medicine in Boston, Massachusetts Member of the American Dental Association (ADA), Member of the American Association of Endodontics (AAE). Another specialist is Dr Sergio Ortiz, Specialist in Periodontics and Member of the Board of Costa Rican Academy of Specialists in Periodontics (ACEP). Dr. Priscilla Rojas, cosmetic dentist and member of American Academy of Cosmetic Dentistry MX and Dr. Ingrid Barilla, orthodontist are other doctors at the clinic.
All the doctors are highly experienced as well and are among the best dentists in Costa Rica .
The rise of dental tourism in Costa Rica
When even routine visits to a dentist cost a great deal in your home country, you may avoid going for check-ups. As far as more complex procedures like dentures, implants, cosmetic dentistry and others are concerned, you may put your visit off as far as possible because of the high price of dental care.
Considering that dental procedures are usually not covered by insurance, and cosmetic dentistry certainly isn't, it is no wonder that people are exploring getting good quality dental care at affordable rates in another country. A Medical Tourism Survey reveals that people are lured by the lower prices, the good quality dentists/doctors and the short travel time to go to nearby countries for medical care and have a holiday at the same time.
As there may be a gap time required between dental procedures , it is easy to make the most of that time to explore different regions or even the city that you are in to enjoy your trip to the fullest.
Holidaying in San Jose, Costa Rica
San Jose is a busy city in the heart of the country. You can explore the city and enjoy the cultural attractions there including the The Gold Museum, The Jade Museum, the Butterfly Farm, the insectariums and others. The Central Plaza is a road meant only for pedestrians and you can certainly people watch there.
You can also check out the old and historic buildings that have their own character and also go to department stores, shops, markets and restaurants. The city has a large number of gardens, parks and you can see street acts and jugglers in different places.
If you are in the mood of adventure activities and visiting areas of natural beauty, then you can take day trips or even go out of town for a few days and visit UNESCO world heritage sites like La Amistad National Park, Cocos Island National Park and Area de Conservacion Guanacaste. The country is known for its green cover and its high biodiversity. You can indulge in all kinds of activities here because of the varied landscape ranging from beaches to mountains, volcanoes to waterfalls, cloud forests to rivers.
Hotels and holiday resorts can be found in plenty in and around San Jose and you can choose from a range of small boutique hotels, small budget accommodations to high priced luxury hotels. With food available in cafes, restaurants and food stalls, you can have all kinds of foodie experiences.
Price comparison of different dental procedures
There is a large difference in prices of various dental procedures and treatment at Clinica Mario Garita and clinics in the U.S. and other advanced countries.
All on four with fixed acrylic bridge that costs US$26,000 (CAD34,874, €24,461, £20,934, AU$34,562, NZD37,341) in the U.S. costs only US$8,000 (CAD10,731, €7,526, £6,440, AU$10,633, NZD11,489) at this clinic.
Root canal that costs US$1,200 (CAD1,609, €1,128, £966, AU$1,595, NZD1,723) in your home country will cost only US$380 (CAD509, €357, £305, AU$505, NZD545) at this clinic.
Porcelain veneers in the U.S. that cost US$1,100 (CAD1,475, €1,034,£885, AU$1,461, NZD1,579) would be only US$450 CAD603, €423, £362, AU$597, NZD646) at Clinica Mario Garita.
With such a significant price difference it is not surprising that people opt for lower priced procedures in top-notch clinics like this one, staffed by those among the best dentists in Costa Rica.
Excellent dental care, a range of dental procedures at good facilities that adhere to ADA standards, an enjoyable holiday at a Latin American country, a visit to Clinica Mario Garita will prove to be memorable in many aspects.