When it comes to dental tourism in Mexico, Sunset Dental Cancun has the best dentists in Cancun and the Riviera Maya.
Dental tourism in Cancun
Dental tourism is a global trend that became popular because many people are seeking affordable treatments. Cancun, Mexico is a favorite destination for a vacation and dental care - the city's gorgeous location, exciting activities, and quality of oral care attracting holidaymakers.
Sunset Dental Cancun
This facility is one of the quality-checked clinics listed by Dental Departures. We check facilities, services, skills, dental affiliations, and professional memberships and have awarded Sunset Dental Cancun the Global Patients' Choice Award for its excellent services and exceptional patient reviews. Our website has an array of photos, dentist profiles and online testimonials to help you to choose.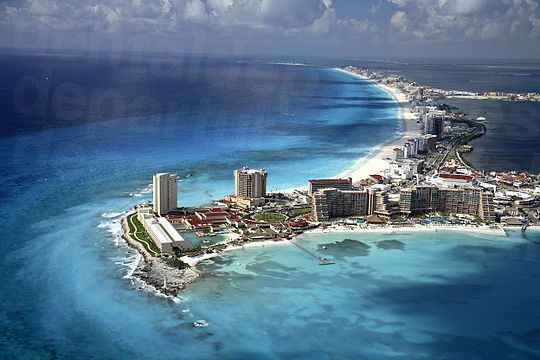 About Sunset Dental Cancun
Sunset Dental Cancun is conveniently located within the famous Hotel Zone. This provides patients easy access to hotels and famous attractions.
Sunset Dental Cancun has the best dentists providing personalized care in a relaxing atmosphere. Like a lot of Cancun dentists, Sunset Dental is known for providing reliable and efficient service drawing more and more patients from different parts of the globe. A team of specialists in Smile Design, Endodontics (root canals), Oral and Maxillofacial Surgery, Periodontics, and other fields offer exceptional dental services, and they have a coordinator who believes that the patient-dentist relationship should be based on trust and open communication to achieve optimal results.
The Smile Designer has an impressive background in Legal, Ethics, and Public Health. Her Medical/Dentistry Expertise in Personal Injury gained from the University Of Montpellier, France and her collaboration with private dental clinics in France plays an important role in providing superior oral care.
The Endodontist is a certified member of the Mexican Dental Association and an active member of the International Association for Dental Research.
The Oral and Maxillofacial Surgeon received the Award for Academic Excellence by the Latino-American University ULA. He participates as a speaker at international conferences.
The Specialist in Orthodontics is certified by the Mexican Dental Association and Mexican Association of Orthodontics.
The Specialist in Periodontics is certified by the Faculty of Odontology, Autonomous University of Yucatan, Mexico
Sunset Dental Cancun provides comprehensive examinations, minimally invasive dentistry, and aesthetic options. The dentists perform oral exams using digital imaging (panoramic x-rays, CAT scan) that makes treatment faster, safer, and more accurate. The specialists help patients achieve beautiful and healthy smiles using various options such as:
Preventive Care involves a review of medical and dental history as well as the prevention and control of oral problems. This includes prophylaxis (teeth cleaning), fillings, and other preventive treatments.
Cosmetic Dentistry improves teeth by means of different treatments such as laser teeth whitening that effectively removes discoloration and brightens your pearly whites and veneers that restores damaged teeth.
Orthodontics aligns teeth and correct bite problems by means of modern braces that are removable. Modern orthodontic treatments solve crowded and crooked teeth in a convenient and efficient way. The Orthodontic specialist designs a plan that solves teeth irregularities corrects bad habits and improves patients' appearance.
Endodontics or Root Canal Treatment restores the shape and function of the teeth. The Endodontic specialist removes the bacteria and seals the teeth with biocompatible materials.
Orthognathic Surgery is a procedure that straightens and realigns the jaw and corrects skeletal irregularities. This includes TMJ (temporomandibular joint disorder) and malocclusions.
Dental Implant procedure replaces missing teeth by means of artificial tooth roots with crowns or bridges on top that are stable. This includes Snap-On Dental Implants and the All-on-4® treatment concept by Nobel Biocare.
Sunset Dental Cancun's top priority is to help patients experience a pleasant trip to the clinic. The dentists build a relationship with patients based on trust and listen attentively to their concerns. The office clinic is located at the penthouse studio providing visitors and patients a stunning view of the Nichupte Lagoon. It offers a clinical environment of relaxation and tranquility for patients. Additionally, the clinic provides the following:
The dentists create a personalized treatment plan to serve patients better. Dental Emergency services are also available to meet patients' needs.
Dental work is completed using the highest standards. Restorations are processed in a hi-tech laboratory using top-quality materials that improve the facial appearance of patients. The clinic partners with globally recognized brands that help in delivering impressive results and the clinic offers guarantees for dental work.
High standards: The clinic prioritizes infection control. In order to protect the patients and staff, the clinic strictly maintains sterilization and cross contamination processes using the standards recommended by the American Dental Association (ADA), the Occupational Safety and Health Administration (OSHA), and the Centers for Disease Control and Prevention (CDC).
Training and expertise: Skilled clinicians and certified dentists are committed to providing the best care. In line with this, the team attends dental lectures and conventions to keep them informed of new techniques, the latest products, and modern equipment.
Affordable dental service: The affordability of dental service brings many visitors in Cancun. Prices of treatments are lower than U.S. and Canada. Here's an estimated price of laser veneers and dental implants in Cancun compared to other countries.
What are the prices like at Sunset Dental Cancun?
Zirconia Veneers in Cancun:
USD $600 (CAD $799; UK £480; Eur €566; AUD $802; NZD $867)
Zirconia Veneers compared to other countries:
USD $1,400 (CAD $1,865; UK £1,120; Eur €1,321; AUD $1,870; NZD $2,023)
Titanium Dental Implant (including abutment and standard crown) in Cancun
USD $2,000 (CAD $2,664; UK £1,600; Eur €1,187; AUD $2,672; NZD $2,890)
Titanium Dental Implant (including abutment and standard crown) compared to other countries:
USD $3,900 (CAD $5,195; UK £3,121; Eur €3,679; AUD $5,210; NZD $5,636)
Sunset Dental Cancun is indeed a great place to get affordable and top-quality oral care. Book an appointment or find out more and contact Dental Departures' Customer Care Team, who are always happy to assist you.