The thought of visiting the dentist is dreaded by most people, even if it is for procedures like teeth whitening. So why not go for teeth whitening when you are on vacation in a foreign destination like Malaysia? For teeth whitening, review Johor Bahru and see what it offers to tourists in terms of quality and affordable cosmetic dentistry. If you have been putting off teeth whitening, review Johor Bahru and its dental facilities to whiten your teeth while on vacation.
Basically, tooth whitening is performed on the teeth to remove discoloration, thereby lighting up the teeth. This is one of the most popular procedures in cosmetic dentistry because it has a great effect on how your teeth look and let you flash your pearly whites.
Common causes of stains or discoloration include smoking and tobacco chewing, consuming too much caffeinated beverages and even red wine. Aging is also a contributing factor as the enamel gets thinner with time. Many people also fail to maintain good oral hygiene, which also leads to stained or discolored teeth that can only be whitened by a professional dentist.
Why Not Save Some Money?
We have mentioned that laser tooth whitening is affordable in Johor Bahru, especially in comparison to countries like Australia. In terms of teeth whitening price, Johor Bahru is 48% cheaper than any Australian city. The average cost of teeth whitening in Australia is AUD $870, whereas in Johor Bahru, it is only AUD $452.
Also remember that teeth whitening is considered a cosmetic procedure, which means that it's not be covered by insurance. This gives you all the more reason to go for teeth whitening when you are already vacationing in Malaysia. Since the price of this procedure is almost half of what you will have to pay back home, teeth whitening in Bahru will not be a burden on your travel budget as well.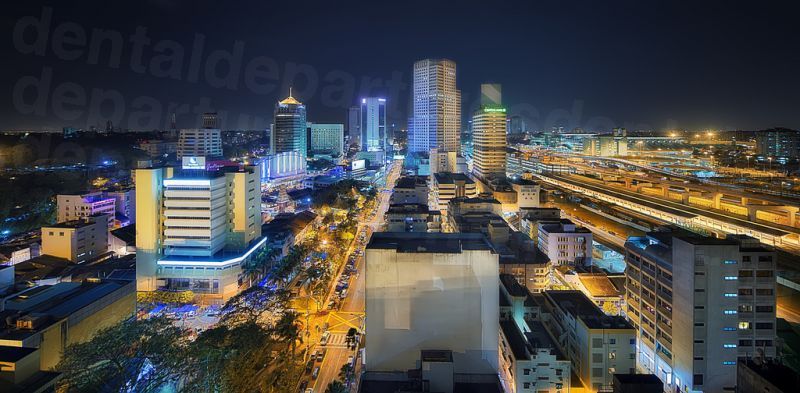 We'll Help You Select the Best Clinic
But what about the dental facilities in Johor Bahru? Luckily, the city is not just known for its tourist attractions and shopping malls. You can find state-of-the-art clinics offering tooth whitening in a safe and professional environment. The most well-known clinics include:
All these clinics are equipped to provide the best dental procedures at the hands of highly qualified and experienced dentists. The best part is that you can easily communicate with your dentist in English and ask as many questions as you like regarding the procedure.
The bottom-line is that tooth whitening in Johor Bahru will be a smooth experience for you and you will not have to worry about safety and reliability as long as you select an established clinic like the ones listed above.
So if you are on vacation and considering teeth whitening, review Johor Bahru and you will see that it has all the facilities you need for whiter teeth. So feel free to learn more about the clinics listed above and visit one that's most convenient for you on your holiday.