Are you thinking of spending a summer holiday in Spain? If yes, it is the perfect opportunity for you to get dental work done there. In Spain, dentists charge much less than your local dentists in the UK.
Despite the lower prices, dental clinics in Spain offer the same quality of dental work you expect back home.
How Much You Can Save on Your Spanish Holiday
What kind of savings are we talking about? Take a look at the cost comparison for four types of popular dental work:
Average Prices in the UK
Implants: £3,000 (€3,417)

Full-arch restoration with 4 implants: £19,382 (€23,130)

Crowns: £863 (€983)

Fillings: £116 (€132)
Starting Prices at Best Dental Clinics in Spain
Velez and Lozano Dental Office
Implants: £1,181 (€1,345)

Full-arch restoration with 4 implants: £5,025 (€6,000)

Crowns: £251 (€286)

Fillings: £42 (€48)
Implants: £1,491 (€1,698)

Crowns: £501 (€570)

Fillings: £71 (€81)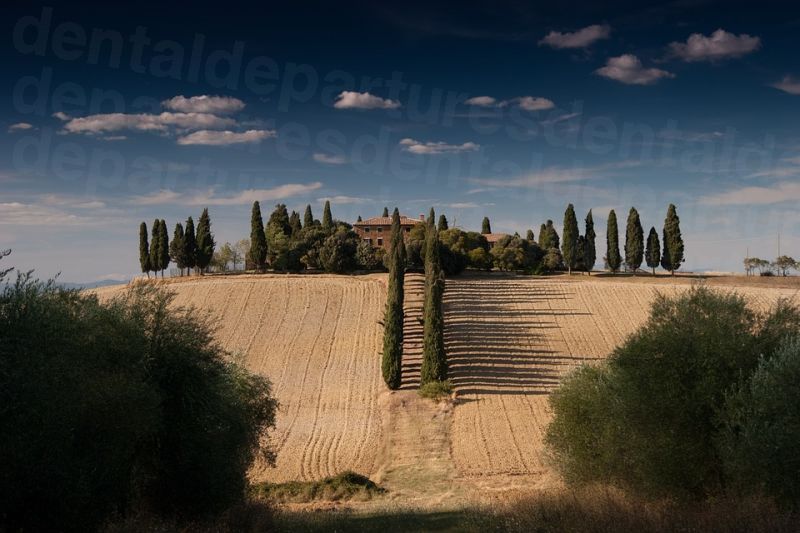 Spain and Dental Tourism
The huge savings for major dental work makes getting them in Spain a no brainer. But you can even get smaller dental work such as fillings if you are already going to Spain on holiday.
So what is the catch? Thankfully, the closest thing to a catch is that you need to find a reliable dentist in Spain. This is where Dental Departures helps you. We have already mentioned two of the best clinics above. Our carefully maintained listing gives you access to only the best of Spain's dentists. Our screening process weeds out any sub-standard clinics.
Quality and Convenience
The low prices do not mean Spanish dental care is inferior. It is merely the result of lower operating costs and living expenses. Moreover, there is tough competition among the clinics that want to attract foreign dental patients. It is just a myth (which is quickly dying) that dental tourism means risking your dental health. If you head to the right clinic, you are in good hands.
You do not have to waste your precious holiday time in Spain hunting for a good clinic. All it takes is a few clicks on our website and you will get the best dentists in Spain. Use your holiday to enjoy the amazing dentist prices Spain offers.
In 2017, Spain was the second most visited country in the world, with a record-beating 82 million visitors. Many of these were enjoying a holiday and many were also enjoying the best of Spain's dentists.
If you are going on a summer holiday to Spain, you may already know cheap airfare is £100 to £150. And that three and five-star hotels average about £115 and £450 per night. If some dental work was on your mind, you should consider getting it in Spain. With the money you save you can easily upgrade your travel and accommodation as well! It is like getting a free ticket and hotel bookings along with your dental procedure. You should also ask the clinic for hotel recommendations. They can often get you good deals at some great hotels.
Learn About the Procedure
Whichever dental procedure you need, learn about it before you leave home. For instance, dental implant procedures will require you to make two trips to Spain, some four to six months apart. You also need to know how many times you will need to visit the clinic while you are in Spain. The frequency and duration of the visits often vary from patient to patient. So discuss this in detail with the clinic. After all you also want to enjoy your summer holiday in Spain.
As always, you can contact Dental Departures if you have any questions. You will also find the clinics on our site very forthcoming. They are very open about their process and prices. It makes sense as they are confident they will beat your expensive local dentist easily.
In Spain, dentists are regulated by European Union's regulatory authorities, in addition to Spanish ones. As we guide you to the best of these dental professionals, you can literally turn your summer holiday into an even bigger reason to smile.
Getting Started
Feel free to read more about the clinics mentioned above. Our dedicated Customer Care Team can also connect you to people who have visited these places before.