Grab the opportunity to get affordable dentures in Koh Samui while on your holiday. The island of Koh Samui has a bunch of clinics offering low-priced treatments. Take advantage of the affordable dentures in Koh Samui offered by these clinics.
Chaweng Dental Care is located near Pung Bua market and Chaweng Lake. The clinic has been serving local and international patients since 2008. It offers General Dentistry, Cosmetic Dentistry, Root Canal Treatment, and Oral Surgery. Treatments include fillings, dentures, teeth cleaning, crowns, bridges, veneers, gum care, extractions, and dental implants.
· The dentists handling the treatments are specialists in Endodontics (root canal therapy) and Oral Implantology. They use advanced technology such as lasers and panoramic x-ray in delivering high quality services. The clinic also complies with strict sterilization process to give patients safe and comfortable treatment.
Smiles Lamai Dental Clinic offers Preventive Dentistry, Root Canal Treatment, and Restorations. Treatments covered in this clinic include teeth cleaning, dentures, filings, crowns, teeth whitening, and extractions. The clinic is headed by an oral surgeon supported by friendly dental staff, and the clinic location is within the tourist attractions convenient to holidaymakers.
These clinics are screened by Dental Departures. We perform background checks such as on-site visits, verification of dentist qualifications, and validation of their professional memberships. The clinics offer dental tourism where they provide treatment and travel assistance.
Getting Dentures in Koh Samui
Clinics in Koh Samui replace your missing teeth with dentures. Just like at home, they provide full and partial dentures. Full dentures are used to fill all of the teeth in the upper and lower jaw. On the other hand, partial dentures are used when there are existing teeth.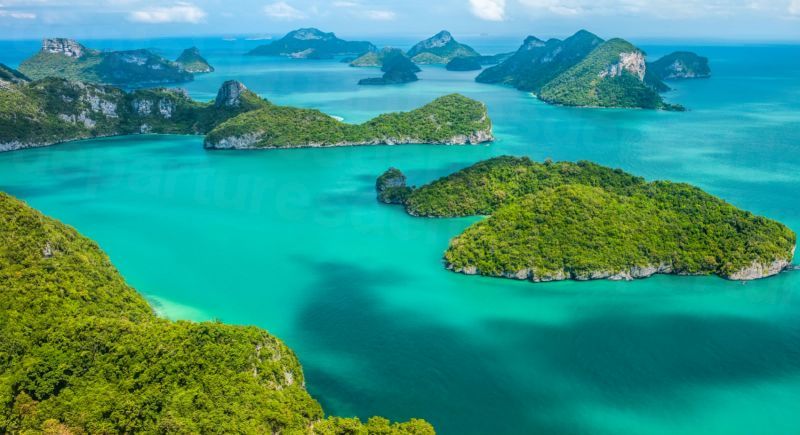 In processing your dentures, you have two options: Conventional and immediate. Conventional Dentures are placed eight to 12 weeks after extraction (removal of teeth) while Immediate Dentures are made in advance worn right after teeth removal. If you opt for Immediate Dentures, you'll get a new set of teeth right after extraction. However, your gums and bones will shrink during the healing period, which will require more adjustments. This is why immediate dentures are used as a temporary solution while waiting for the conventional dentures. Feel free to discuss your concerns so that the dentist can create dentures based on your schedule and budget.
Dentures Cost: Koh Samui Dental Clinics
The cost of dentures in Koh Samui is lower compared to Australia and New Zealand. To give you an idea, here's the price comparison of dentures.
Estimated Price of Partial Dentures (Flexible)
| | | | | | |
| --- | --- | --- | --- | --- | --- |
| | AUD | NZD | USD | CAD | GBP |
| Price in Koh Samui | AUD $232 | NZD $249 | USD $175 | CAD $236 | GBP 137 |
| Other countries | AUD $1,856 | NZD $1,991 | USD $1,400 | CAD $1,890 | GBP 1,093 |
It's important to know that the price varies depending on the type of material you choose and other considerations.
Bring back your teeth with affordable dentures in Koh Samui . Find a dentist by browsing our quality-checked clinics in Koh Samui and book an appointment with our Customer Service Team.