Looking for cost-effective, high-quality dental care in Phuket? For the ultimate dental travel trip, plan and book your holiday and treatment with Dental Departures in one of Thailand's most exotic island destinations.
Thanks to our dentists' excellent reputations and incredible value for money, patients are assured of a first-rate clinical and travel experience.
Why Choose Phuket for Dental Implant Treatment?
When it comes to dental implants in Phuket , patients will not only enjoy low-cost treatments but inexpensive dining and lodging. This thriving tourist scene has everything visitors require for a pleasurable stay, including top-notch medical and dental facilities.
With a burgeoning medical tourism sector, thousands of international travellers visit Phuket annually. This is due to skilled professionals, stringent hygiene standards and ultra-modern medical facilities such as Dent Central Clinic , located in Old Phuket Town.
Coupled with extremely affordable prices, it is no wonder many are visiting this exciting resort.
Dental Implants—Synopsis
Requiring two separate stages of treatment with a period of approximately four to six months in between, dental implants are usually a preferred alternative to dentures. Dental travelers find that cost savings abroad help them make the decision to have implants rather than dentures.
The first trip is to place the implant, then four to six months is required for full integration of the implants with the bone.
The second trip involves permanent restorations (crowns), which are attached and cemented into the implants.
What Level of Treatment Will I Experience in Phuket?
Dental Departures works in conjunction with numerous clinics in Thailand, all of which have been rigorously approved. Browse our reviews, virtual clinic tours or images before you book for the best clinics available at the lowest prices. These include DDS Dental Clinic , Pearl Dental Clinic , Phuket Dental Signature and the The Dentist Studio , a specialist dental centre providing multi-disciplinary solutions from preventive to restorative and cosmetic dentistry.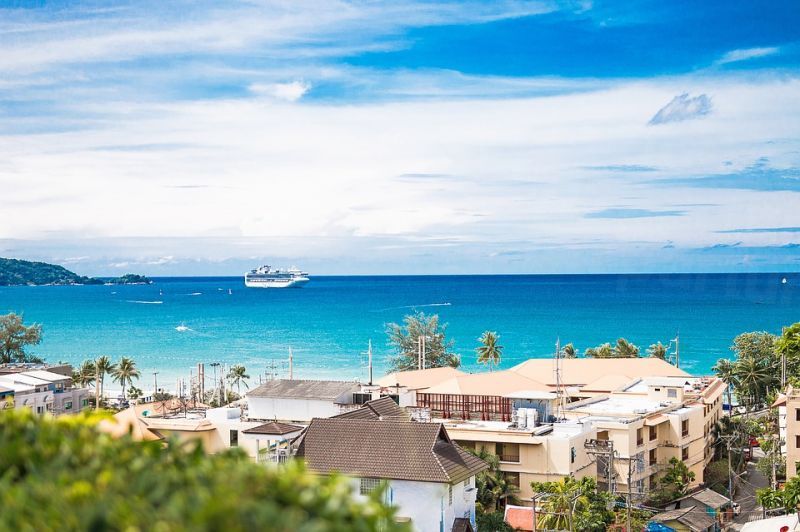 How Much Does Dental Treatment Cost Compared to Australia and New Zealand?
Save more than 50% on dental implants in Phuket:
Dental implant price in Australia: $5,098 AUD

Dental implant price in New Zealand: $5,238 NZD

Average dental implant price in Phuket: $1,900
What's Next?
The more you are informed about dental care in Phuket, the better you will be able to choose the right clinic. When you are ready to reserve, book online or call our toll-free number for high-quality treatment at affordable prices—guaranteed. We are always here to help.