How about getting tooth whitening in Kuta if you are holidaying in Bali? It'll cost you less than at home, will only take a couple of hours out of your holiday – and your smile makeover will help you look and feel like a million dollars!
Where is Kuta?
Kuta is a popular vacation resort known for its long, panoramic beaches and beautiful sunsets. It is one of the best tourist spots all over Asia with its vibrant nightlife, bars, and clubs, and an affordability that you would not believe is possible. In Kuta you will experience high-quality enjoyment!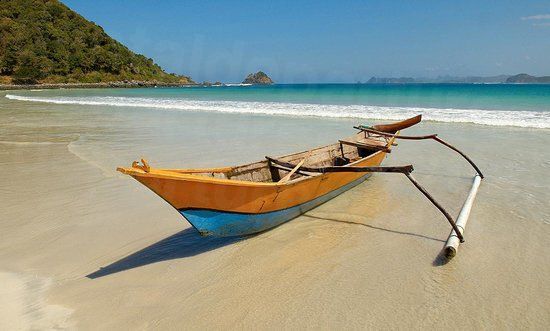 Why Whiten My Teeth?
For some people, teeth discoloration is unappealing. Teeth change colour for a myriad of reasons; unhygienic dental care, drinking coffee or carbonated drinks and not brushing your teeth. It might also be because of excessive use of nicotine products like cigarettes or tobacco. In any case, teeth discoloration, in most cases, is inevitable.
How Does Teeth Whitening Work?
There are different procedures for teeth whitening: first, the use of whitening toothpaste, which is the most accessible but with minimal effect; at-home whitening kits that are received from a professional. This involves a whitening strip that is simply placed on your teeth and removed, or the creation of a tray applied with bleaching gel to fit unto your teeth. Lastly, the laser teeth whitening treatment, which can only be done at a dental clinic, whereby bleaching gel is applied to the teeth and then exposed to a laser which activates the bleaching agents. Goggles will be provided to protect your eyes, as well a rubber dam to keep the bleaching gel from the gums.
Laser teeth whitening is by far the most effective lightening procedure – making your teeth up to 14 shades whiter.
How much does Teeth Whitening cost?
Here is the current average cost for the procedure compared to the cost in other countries. This shows just how cheap teeth whitening are in Kuta!
PROCEDURE

AUD$

NZ$

US$

COMPARISON

TEETH CLEANING

$ 870.00

$ 894.00

$ 668.00

INTERNATIONAL

$ 358.00

$ 391.00

$ 281.00

KUTA

41.20%

43.70%

42.10%

% PATIENTS PAY
Here are some Dental Departures Recommended clinics!
ARC Dental Clinic is a state-of-the-art dental clinic, offering multiple ranges of dental health services such as General Dentistry, Professional Hygiene, Bleaching & Whitening and many more. With prices well below average rates in Australia, USA, and Europe, your money will truly be well-spent in such high-quality clinic as ARC Dental Clinic! Avail this great No Worries Warranty - ARC Dental Clinic promotional package from Dental Departures and go about stress-free!
Sunset Dental Bali focuses on high end procedures! A more than reliable dental clinic in Kuta, Sunset Dental Bali offers their specialties such as implantology, full mouth rehabilitation, and of course, dental whitening.
Dentes Denta Clinic Kerobokan is headed by Dr. Suriansyah Tenggara with a team of highly-qualified dental professionals. Dentes Denta Clinic Kerobokan offers implants, restorative treatments and general dentistry such as extractions, teeth cleaning and laser teeth whitening!
Avail these Dental Departures promotions at all three the facilities and cut down your travel costs!
Dental Departures Exclusive Hotel Packages
Veterans from Australia and New Zealand get a 5% discount at Sunset Dental and Dentes Denta Clinic with these promotional Dental Departures packages below!
Australia Veterans 5% discount
New Zealand Veterans 5% discount
Check out the clinic listings above. Compare prices; read reviews and view teeth whitening before and after photos. In Kuta, you will be able to achieve the pearly-white teeth you've always wanted while relaxing on holiday.