Our teeth tend to yellow as we age, and there are plenty of food and drinks that can stain our teeth too . A great smile always looks good; if yours is looking a little dull, there is a quick, easy, affordable solution: teeth whitening treatment. In just a couple of hours, you can have gorgeous white teeth again, which will look great with that tan!
How Much Does Teeth Whitening Cost in Spain?
The price for laser teeth whitening, which can only be carried out at a dental clinic, is shown below:
| | | | | | | |
| --- | --- | --- | --- | --- | --- | --- |
| | UK £ | EUR € | US $ | CAN $ | AUS $ | NZ $ |
| Laser Teeth whitening cost – home | 387 | 462 | 496 | 669 | 667 | 705 |
| Laser Teeth whitening cost – Spain | 243 | 290 | 311 | 420 | 412 | 442 |
What Is the Process for Teeth Whitening?
For laser teeth whitening there are different systems on the market, like Zoom!® or BriteSmile® and the procedure may vary between them. However, the basic procedure is the same: whitening gel is applied to the teeth and a laser is directed at the gel to activate the bleach and whiten the teeth . This process may be repeated several times depending on what system is used.
Home whitening kits can also be obtained from the dentist, but you will need to make two visits for your dentist to take impressions and then conduct a follow up fitting. Once the molds are ready, the dentist will demonstrate how much whitening gel to put in the molds, which should be worn at night for two weeks, or until the right degree of whitening is achieved.
Is Spain Good for Dental Tourists?
The bottom line is that you will be saving money, whatever your desired dental work. And while the savings may not merit a trip abroad for the sole reason of having your teeth whitened, it is certainly worth considering if you are already planning a summer holiday to the Med.
When it comes to quality, you can expect the same standards as back home, especially if you book one of the verified clinics listed on Dental Departures. Spanish dental clinics that cater to foreign nationals have internationally-recognized standards on hygiene and safety, state-of-the-art facilities and English-speaking dentists who are well-qualified.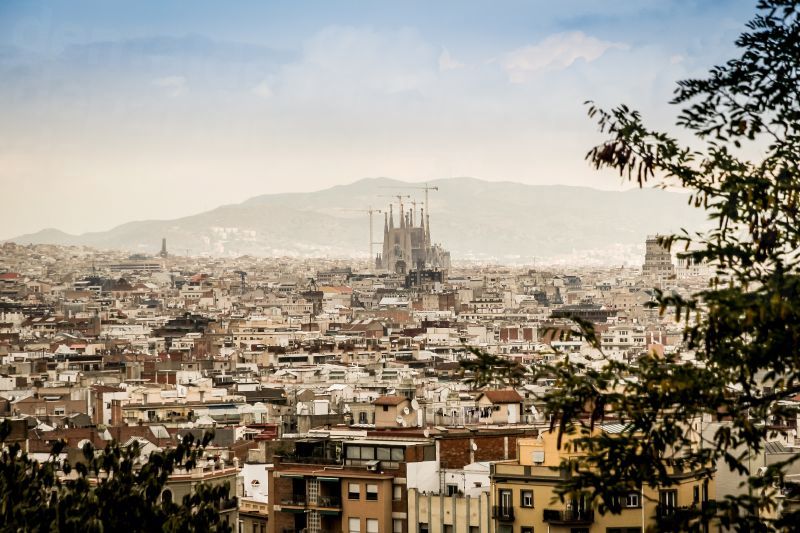 Another plus point here is location; Spain's Mediterranean Coast is a favourite among holidaymakers and you will discover top clinics dotted all along the coast.
If you're heading to the Costa del Sol, then flying into Malaga Airport offers a range of options in this vicinity, including Crooke Laguna Malaga in Marbella. This clinic has been in business for almost 40 years and offers a full range of general, specialist and cosmetic dentistry services.
As for the Costa Brava, there's Velez and Lozano Dental Office in Murcia–an architecturally beautiful city on the Rio Segura. It's a little away from the busy resorts on the coast but a teeth whitening session could be a good excuse to get away from it all - if only for a couple of hours.
Heading up Spain's western coastline to the vibrant city of Barcelona, we recommend Nart Dental Clinic , another top-rated facility that's been offering dental care to international patients for over a decade.
Next Steps
For a full listing of facilities on the Med Coast offering teeth whitening, review Spain's listings with Dental Departures. Then, if you have further questions or concerns, feel free to contact our Customer Care Team. Or, book your appointment directly with us online today.