If you're planning an Asian tour, combine your holiday with an oral care in the Land of Smiles. Here's a guide in finding the right clinic in Thailand.
Thailand Dental Tourism
Dental tourism allows visitors to get an oral care while on a holiday. Thailand dental tourism is a growing industry in the island primarily because of the influx of holidaymakers from Australia, New Zealand, UK, USA, Canada, and other countries seeking high-quality yet affordable smile makeovers. Many clinics in Thailand like Bangkok Smile Dental Group offer dental tourism where they assist patients not only with treatment but also with travel. They partnered with hotels and travel agencies offering discounts, tour packages, including airport transfer. This kind of arrangement is convenient to tourists as it helps them to enjoy a stress-free vacation.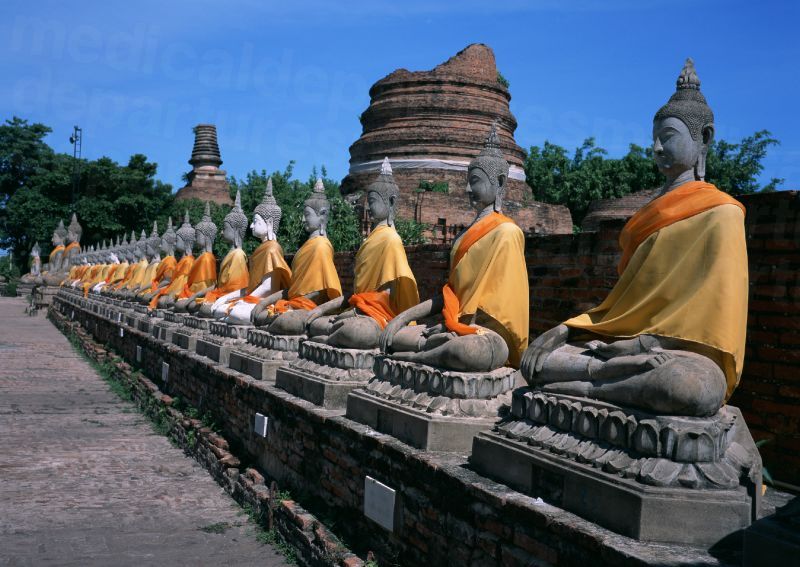 If you want the best oral care, choose a clinic with good reputation. Check out Dental Departures' website where you'll find a list of quality-checks clinics that are verified based on the facilities, dentists' qualifications, professional memberships, and skills. One of the verified clinics is Bangkok Smile Dental Group (BSD), which is a certified by the International Organization for Standardization (ISO). The clinics and its on-site laboratory are endorsed by the Joint Commission International (JCI). Additionally, Dental Departures awarded Bangkok Smile Dental Group the Global Patients' Choice Award , for the best-reviewed clinics by international patients.
Dentists in Thailand
The clinic is composed of doctors and dentists who have passion for science and art of dentistry specializing in Prosthodontics (teeth replacement), Oral Surgery, Pediatric Dentistry, Orthodontics, Dental Implants, Root Canals, Gum Treatment, including Cosmetic Dentistry. The team includes dentists with the following qualifications:
Certificate in Implant Fellowship from the Department of Periodontology, University of North Carolina at Chapel Hill, USA
MS in Oral Science, University of North Carolina at Chapel Hill, USA
MS in Prosthodontics, University of North Carolina at Chapel Hill, USA
Diplomate, American Board of Prosthodontics
Certificate and Master's Degree in Implantology, UCLA, USA
American Dental Association CERP Recognition
Fellowship in International Congress of Oral Implantologists (ICOI)
Fellowship in Prosthodontics, New York University, College of Dentistry, New York, USA
Graduate Certificate in Orthodontics, LMU Munich, Germany
Certificate Course in Oral Implantology, University of Frankfurt, Germany
The dental professionals perform a wide array of services from general oral care to keep your teeth healthy, to cosmetic dentistry (crowns, bridges, veneers) that will improve smile your smile and confidence. They restore your dental health using state-of-the-art technology in a comfortable environment. Advanced techniques like lasers, CAD/CAM system, digital x-rays, including CT scan are used to deliver accurate and effective treatments. The clinic offers international x-ray services to diagnose your case prior to your arrival. In addition, they provide Sedation Dentistry to make patients relaxed during the procedure. Bangkok Smile Dental Group follows stringent hygiene policies and complies with the guidelines of ADA, OSHA, and the Centers for Disease Control and Prevention.
Choose the best clinic in Thailand for your dental treatment. Enjoy a fantastic holiday in the Land of Smiles.