Southeast Asian cities such as Manila are known for their affordability, whether for food, drink, accommodation or even real estate. Did you know that Manila – the capital city of the Philippines – is also a hub for some of the world's least expensive dental tourism and treatments? Increasingly Australians, New Zealanders and Europeans are making the journey to popular dental destinations throughout Southeast Asia – including Manila.
At Dental Departures, we have listed the best dental clinics so you can find high-quality, affordable treatment in Manila. Here is our choice of the five most affordable, high quality dental clinics in Manila:
1. Smile More Dental Clinic
Not only is Smile More Dental Clinic ranked #1 on our Manila listings page, but also takes the top spot in reviews by our former customers. With professional and seasoned staff, this clinic appeals to English- and Spanish-speaking patients alike.
2. White House Dental Optical Clinic and Laboratories
Known for its state-of-the-art treatments and usage of high-tech equipment, White House offers excellent customer service and recently received our award for "Most Outstanding Dental Optical Clinic in Metro Manila." When you want the latest innovative treatments for a fraction of Western prices, this is one clinic to consider.
3. Metro Dental
This well-established clinic is the Manila branch of 18 Metro-owned facilities throughout the Philippines. Metro Dental Manila provides a wide range of general dental treatments, alongside reconstructive work, cosmetic dentistry and implantology. Now with more than 50 dentists and a dozen of the country's leading specialists, Metro Dental has earned a solid reputation from its domestic and international customers. All dentists and staff speak fluent English.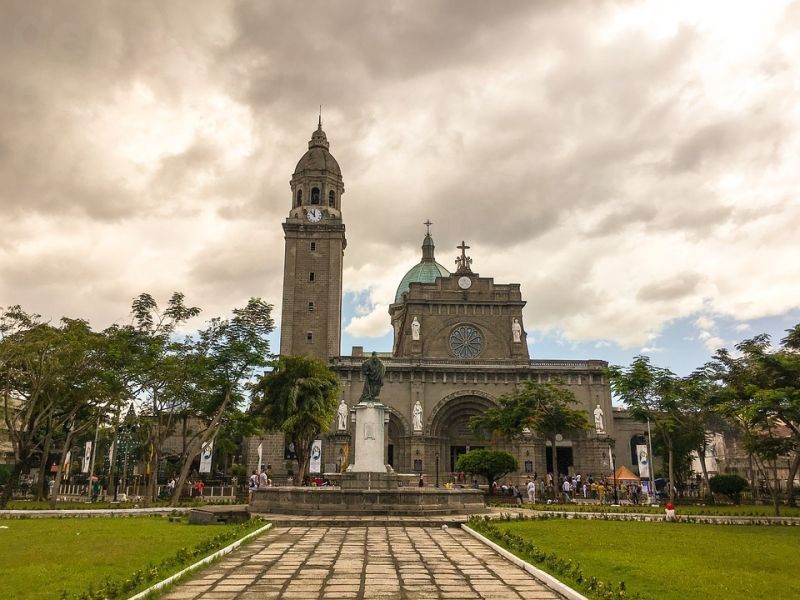 4. Beduya Dental Manila
Beduya Dental Manila is a top choice for affordable dentists in Manila, specializing in a wide range of treatments that include orthodontics, cosmetic dentistry, implantology and other complex procedures requiring state-of-the-art equipment and techniques. The staff speak English and work regularly with international patients from Europe, Australia and New Zealand.
5. Dio Implants
Originally a supplier of dental implants from South Korea, Dio Implants established its own Manila location in 2009. As its name implies, the clinic specializes in all manner of dental implant, but also practices everyday dentistry, such as fillings, teeth cleaning and extractions, root canal treatments and cosmetic dentistry (veneers, crowns and laser teeth whitening).
If you are an Aussie, Kiwi or European searching for the best deals on high quality work in Manila, check out our Manila dental clinic listings, compare prices and verified patient reviews and book online with us today.