Did you know that the All on Six Cost in Los Algodones is lower compared to U.S and Canada? Los Algodones has a bunch of dental clinics offering low-priced treatments such as All on Six. Learn more about All on Six, cost, and the clinics offering this treatment.
All about All on Six
All on Six is a dental procedure that involves the placement of six implants into the jawbone with replacement teeth on top. The treatment is an option for people with bone loss who cannot have the conventional dental implants. This technique eliminates the need for bone surgery because All on Six are placed at angle, which increases contact by using the natural support of your bone. Since it won't require additional procedures like a bone graft, you'll save thousands of dollars at the same time cuts down the treatment time.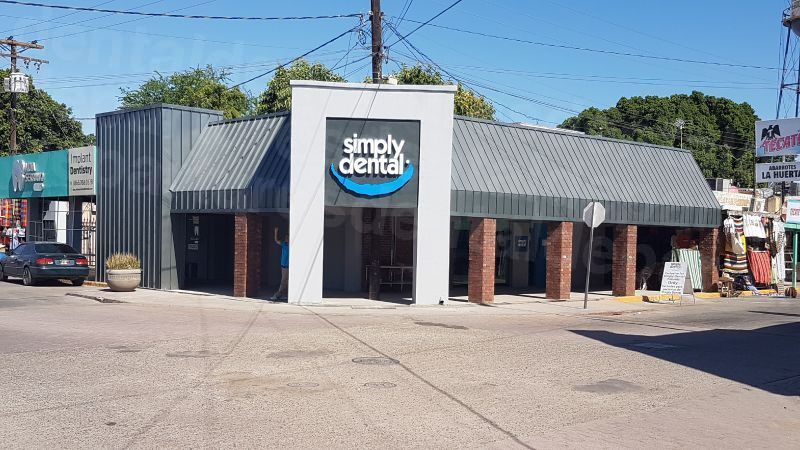 Consult a dentist in Los Algodones to know if All on Six is the best option for you. The dentist will take a complete examination of your mouth and review your overall health. Once it is confirmed, the dentist will insert the All on Six into your jawbone and attach the temporary teeth. After a few months of healing period, the temporaries will be replaced with permanent teeth. The dentist will give you further instructions on how to maintain your newly restored teeth. You need to practice proper oral hygiene and get teeth cleaning to maintain optimal health.
All on Six Price: Los Algodones Clinics
The price of All on Six in Los Algodones is just a fraction of the price you'd pay at home. To give you an idea of the cost, here's the price comparison of All on Six.
Estimated Price of All on Six
USD

CAD

GBP

AUD

NZD

Price in

Los Algodones

USD $12,500

CAD $16,872

GBP 9,760

AUD $16,569

NZD $17,777

Other countries

USD $30,000

CAD $40,493

GBP 23,425

AUD $39,767

NZD $42,664
Quality of Care in Los Algodones
The quality of care in Los Algodones is the same as back home. The services offered in your home country are also available in Los Algodones clinics. They are staffed with qualified professionals and use the same technology like at home. Check the list of clinics compiled by Dental Departures and you'll find verified dentists offering advanced treatments. The quality-checked clinics in Los Algodones include the following:
Simply Dental offers high quality treatment in a comfortable environment. It covers Preventive Care, Oral Surgery, Dental Implants (All on Six), Restorative Dentistry, Root Canal Treatment, Orthodontics and a lot more. It has a specialist in Implantology who is a member of the American Dental Association (ADA).
Castle Dental clinic is a member of the American Dental Association. It provides General Dentistry, Restorative Dentistry, Oral Surgery, and Dental Implants. It has specialists in Dental Implants who are well trained.
Dr Sonia Edeza Morales offers General Dentistry, Dental Implants, Restorative Dentistry, Oral Surgery, and other treatments. Free oral examination is offered to patients.
The All on Six cost in Los Algodones is indeed lower compared at home. Find a clinic in Los Algodones that offers All on Six and book an appointment with our Customer Service Team.