Tens of thousands of Americans are making a stand against the extortionate dental prices back home by visiting Mexico for more affordable treatment, with border towns like Tecate proving the most popular thanks to their low prices, quality of care and ease of access - just a few hours' drive from parts of Southern California.
If you are looking for alternative options for a safe, complete mouth makeover, Tecate in Mexico is becoming a very desirable location.
Crossing Borders for Dental Treatment
With almost 40 million Americans currently without private dental insurance, it only makes sense that Mexican border towns, such as Tecate, are becoming more and more popular for those seeking affordable alternatives.
Prices for dental treatments are, on average, 65% cheaper in Mexico than in the US. So, if you are needing expensive treatment, such as dental implants, those savings can be life-changing.
Heading to Tecate for a Complete Mouth Makeover
When you need an affordable, safe, complete mouth makeover, or other dental treatment, Tecate in Mexico is just the ticket.
A complete mouth makeover is a tailor-made dental treatment plan designed to restore the health, appearance and function of a patient's teeth, as well as address any other oral health issues. It can encompass various areas of dentistry, including preventative care, restorative work, cosmetic dentistry and reconstructive surgery.
Common procedures to replace missing teeth include All-on-4 or All-on-6 implants. Other procedures to restore oral health can include:
Fillings
Root canals
Gum treatment
Crowns
Scaling/polishing
Orthodontic work (braces)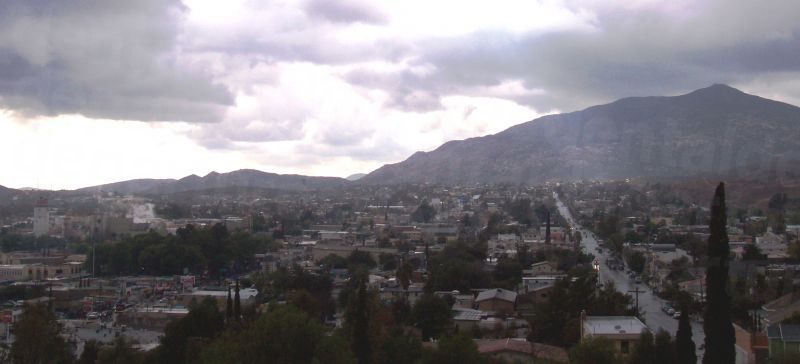 Recommended Tecate Dentist: A&R Dental Care
Tecate has a modest number of dental practices compared to other border towns, such as the Los Algodones (which welcomes thousands of patients every day).
Among the best clinics in Tecate for a complete mouth makeover is A&R Dental Care, which is currently our most highly-rated facility here having received countless five-star reviews from patients booking through Dental Departures.
A&R Dental's vision is to provide the best dental services in the area to improve the oral health and smiles of patients with expertise, empathy and state-of-the-art technology and materials.
Before any treatment is commenced, each patient is given a thorough consultation, and the various treatments that can be used to help any problems will be explained in detail. Your care may involve a number of disciplines, including periodontics, endodontics and general dentistry which are all covered at A&R, so you don't need to go elsewhere. Treatments include:
Crowns and bridges
Restorations
Extractions
Endodontics (root canals)
Veneers
Orthodontics (braces)
Periodontics (gum treatments)
Children's dentistry
Removable prosthetics (dentures)
Mouth Makeover Prices
Prices at A&R Dental are, on average, around 70% less than dentists in the US.
To get an idea of the price differences, here are the prices for dental veneers in Mexico:
Mexico veneer prices: USD $ 500 (CAN $633; UK £382; Euro €436; Aus $640; NZ $682)
US veneer prices: USD: $1,245 (CAN $1,599; UK £932; Euro €1,108; Aus $1,623; NZ $1,667)
[Please note that these are estimates at the time of writing.]
Booking with Dental Departures
Depending on where you're based in the States, Tecate could be one of the best options on the US-Mexico border in terms of price and reliability.
For a more affordable solution to the ever-increasing dental prices back home, browse through our Tecate dentists and book your free appointment via the Dental Departures Customer Care Team.
Sources:
Jagannathan, Meera. Why 37 million people in the U.S. don't have dental coverage — and the painful price they pay. Market Watch. 27 July 2019. https://www.marketwatch.com/story/dental-visits-start-declining-around-age-80-and-there-may-be-a-painful-price-to-pay-2019-07-25
Smile Makeover: Reinvent Your Smile. Consumer Guide to Dentistry. Website accessed: 21 November 2020. https://www.yourdentistryguide.com/smile-makeover/
Gotter, Ana. What to Know Before You Get Dental Veneers. Healthline. 29 September 2018. https://www.healthline.com/health/dental-veneers
Dentists and Other Oral Health Care Providers. WebMD. 9 October 2019. https://www.webmd.com/oral-health/guide/oral-health-care-providers#1