Did you know that thousands of Americans each year are making a stand against extortionate dental prices in the USA by visiting Mexico for their treatments? Of course you didn't, because no-one wants you to know about the unbelievable bargains that are currently available. If you are looking for alternative options for a safe, complete mouth makeover, Tecate in Mexico is becoming a very desirable location.
Border Jumping for Dental Treatments
It only makes sense that American/Mexican border towns such as Tecate, are becoming popular for Americans who seek affordable dental treatments. Prices for dental treatments on average are 65% cheaper in Mexico than in the USA. If you are needing a high-end treatment such as dental implants, those savings are simply life-changing. When you need an affordable, safe, complete mouth makeover, or other dental care, Tecate in Mexico, just over the Californian border, is just the ticket.
Americans are visit Mexico, having a few days relaxing in the sunshine, getting their dental treatments completed to exceptionally high levels and coming back home with massive savings. Just go online to dental tourism web platforms such as Dental Departures and you will find lots of customer reviews that prove so many Americans are visiting Mexico for their dental treatments.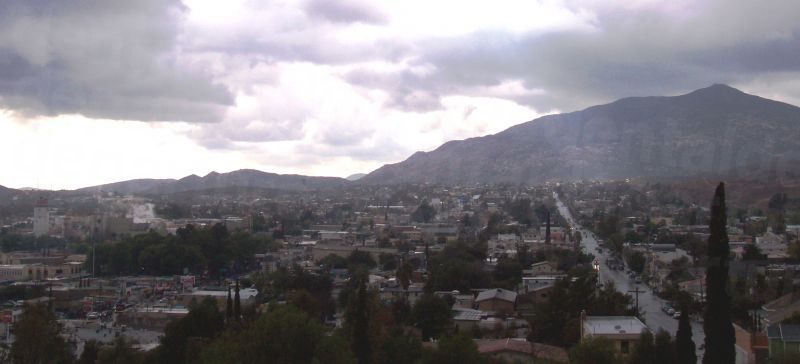 DentiCentro Clinic
Once you have visited the Dental Departures website to research about clinics for a safe, complete mouth makeover, Tecate has a few, with the DentiCentro Clinic being the most highly-recommended by former patients from across America, Canada and Europe. Established for over 7-years and appealing to not just international clients, but both adults and children alike, this clinic has garnered a reputation for excellence like no other in the region.
Specializing in cosmetic and aesthetic treatments such as implantology, they have a team of experts that are highly-trained in all manner of cosmetic and general dental treatments. If you need reconstructive or rehabilitation work, they are one of the best clinics in Mexico for these kinds of treatments. With a location just a short distance over the Californian border, this clinic attracts lots of Americans each year that come to take advantage of the low prices for treatments performed by top-notch surgeons.
Mouth Makeover Prices
The prices for dental treatments in Mexico are 50% to 80% cheaper than in the USA depending on the treatment. However, when you are looking for a cheap mouth makeover price, one of the most important treatments is dental veneers. To get an idea of the price differences, here are the prices for dental veneers in Mexico: US $ 500 (CAN $633; UK £382; Euro €436; Aus $640; NZ $682), compared to the prices in the US $1,245 (CAN $1,599; UK £932; Euro €1,108; Aus $1,623; NZ $1,667). The prices are 62% cheaper than in Canada and the USA.
Now you have done your research for a safe, complete mouth makeover, Tecate in Mexico is simply one of the best options in the world in terms of price and reliability. When you want an affordable solution, Tecate dentists are the ultimate choice.