Looking for the best dental crowns at an affordable price? Cozumel could be the answer.
As you are already reading this article, we would naturally presume you are online searching for the most affordable choice of dental treatments in Mexico. Many Americans and Canadians have been forced into a corner because of the high dental prices back home so are looking further afield for their dental treatments. For the best dental crowns, Cozumel Dental Clinics offer high-quality and cheap prices.
At Dental Departures, it is our mission to find you the best choice of dental treatments from across the world that offers affordable prices and high-quality standards. By using our knowledge and expertise, and also lots of online reviews from former customers of each dental clinic, you can get the best dental crowns Cozumel Dental Clinics can offer.
Dr. Jorge I. Cuauhtli Lojero
Dr. Jorge I. Cuauhtli Lojero is one of the most trusted and prestigious dental surgeons in Cozumel and is famous for being passionate about not only the industry, but also his patients. He is always striving to find the latest innovative treatments to ensure his practice appeals to a wide cross-section of international clientele. From reconstructive dental treatments to cosmetic and general dental services and everything in between, this is a dental clinic where Americans and Canadians who know go for their treatments.
Medidental
The Medidental clinic is located in a prime holiday location and offers the best dental crowns Cozumel has to offer in terms of value-for-money. This clinic has been in operation since 2000 and offers a modern and quality service geared towards international patients. Known for their high-quality dentistry, this clinic has lots of state-of-the-art equipment and technology that ensures lots of choice.
Advanced Dental Care – Cozumel
Advanced Dental Care, Cozumel, is ranked very high by former patients and is known for being a friendly, welcoming and reliable treatment center. This clinic is most famous for its amazing value prices, which are some of the cheapest you will find in Cozumel, especially for dental crowns. With a modern and personal approach to orthodontics, this clinic is the perfect choice.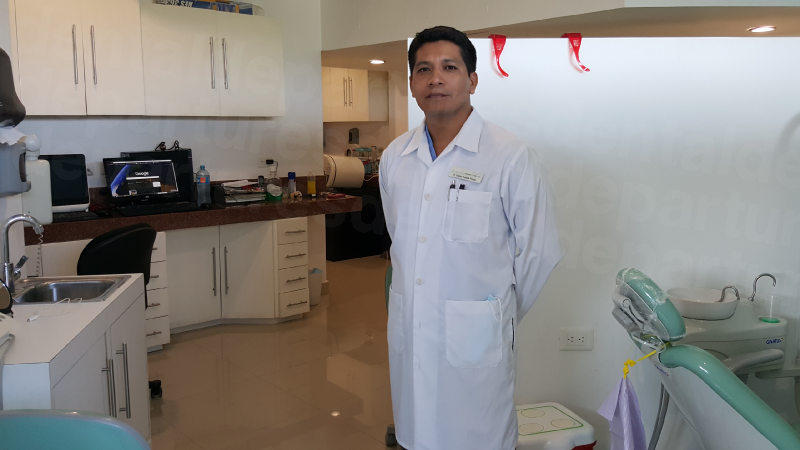 These dental clinics were ranked by customer-based reviews and testimonials, which give an authentic and honest reflection of each clinic. Other notable and popular clinics for the best dental crowns Cozumel-style include, Sunshine Smiles and Centro de Ortodoncia y Estetica Dental .
The amazingly affordable crowns price list in Mexico is US $500 (CAN $649; UK £385; Euro €438; Aus $658; NZ $687), compared to the prices in the US $1,164 (CAN $1,483; UK £863; Euro €1,026; Aus $1,505; NZ $1,545).
When you are looking for the best dental crowns, Cozumel clinics are one of the cheapest places in the world to visit for treatments. So many Americans, Canadians and Europeans are making the journey to places such as Mexico to take advantage of these low-cost treatments while enjoying a stunning holiday on the tropical island of Cozumel, which is why medical and dental tourism is so popular at this moment in time.