Your dentist plays an important role in helping you achieve optimal oral health. You can find the best dentist in Kuta who will shape up your smile while on a holiday. Kuta is a popular beach resort located in Bali, Indonesia. This tourist destination is surrounded with clinics offering superior oral care. Here's the list of the best dentists in Kuta.
Bali 911 Dental Clinic - Kuta Branch
Bali 911 Dental Clinic - Kuta Branch is led by its chief dental surgeon who has more than 30 years of experience in dentistry. He works with specialists in Cosmetic Dentistry, Orthodontics, and Dental Implants. The dental team keeps on attending conferences and training program to keep them updated with the latest techniques in dentistry. They provide treatments ranging from simple teeth cleaning to full mouth reconstruction. Treatments include Full Mouth Rehabilitation with dental implants or fixed bridge, crowns, dentures, veneers, Root Canal Treatment, Laser Periodontal Therapy (gums), and Oral Surgery. The clinic has an in-house laboratory that process dental restorations such as crowns in less than a week. It is visited by many Asians, Americans, and Europeans who are satisfied with their dental work.
ARC Dental Clinic
ARC Dental Clinic is headed by a German national who has an extensive training in Germany, Romania, Austria, and USA. He is affiliated with the International Congress of Oral Implantologists (ICOI), the German Society of Dental Implantology, and the European Academy of Oral Implantology. He works with a group of specialists in giving the best patient care. The clinic is equipped with a built-in laboratory that produces fast and effective dental restorations such as dental implants, crowns, dentures, and veneers. The dentists use the latest technology in Australia, Europe, and US in improving patients' teeth.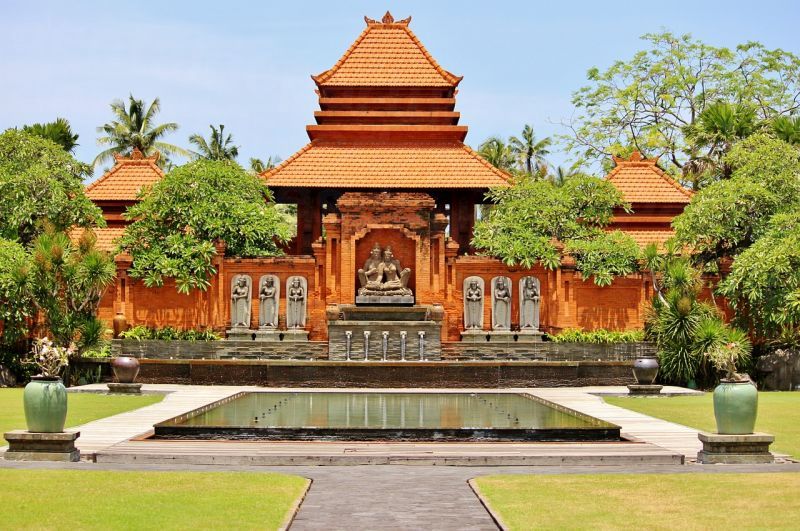 Dentes Denta Clinic (Kerobokan)
Dentes Dental Clinic (Kerobokan) has specialists in Prosthodontics (teeth replacement) and qualified dental professionals who provide exceptional service. They are well experienced in various procedures such as General Dentistry, Restorative Treatments, and Oral Surgery. The dental team covers a wide range of treatments such as teeth cleaning, root canal treatment, laser teeth whitening, crowns, bridges, dentures, dental implants, braces, and more. They create an individualized treatment plan that suits patients' needs and budget.
The dentists in Kuta are screened by Dental Departures. Their qualifications, professional memberships, and the services they provide are vetted to ensure patients' safety. As members respected organizations, they comply with international standards. They adhere to strict sterilization process to give the best patient care. Prices of dental treatments are affordable compared to Australia, New Zealand, UK, and US. Additionally, they offer dental tourism where they assist patients not only with treatment but also with travel.
Consult a dentist in Kuta and feel free to discuss your concerns. A personalized plan can be prepared based on your needs. Let Dental Departures help you in finding the best dentist in Kuta . For an appointment, please get in touch with our customer service by phone, email, or online chat.