A complete mouth makeover in Indonesia is a popular choice for thousands of patients especially from New Zealand and Australia. With the soaring costs of dental procedures in developed countries like the United States and Australia, the complete mouth makeover prices in Indonesia attract international patients from around the world.
A complete mouth makeover is an expensive dental procedure because of one simple reason: it involves not just one, but many combinations of dental treatments! This complicated procedure can correct a number of oral problems. The combinations may involve:
Dental Restoration – fillings, bridges and crowns
Dental Implants – missing teeth replacements
Dental Cosmetics –teeth whitening and dental bonding
Bite Correction – over/under-bite fixes
Oral Surgery – tooth removal and tissue grafting
Orthodontics – braces, spacers, retainers and bands
Regardless of what concerns you may have, a complete mouth makeover is aimed at ensuring the full functionality of all dental components to contribute to the overall wellness of the patient and preserve oral health.
1. Bali 911 Dental Clinic - Kuta branch has an in-house laboratory that immediately process dental restorations. It also utilizes panoramic and periapical digital x-rays that helps its dental staff provide accurate diagnosis.
2. ARC Dental Clinic provides cost-effective international cosmetic dentistry and restorative services where you can save up to 70% on Australian and New Zealand prices. They also offer free consultations and the first digital panoramic x-ray.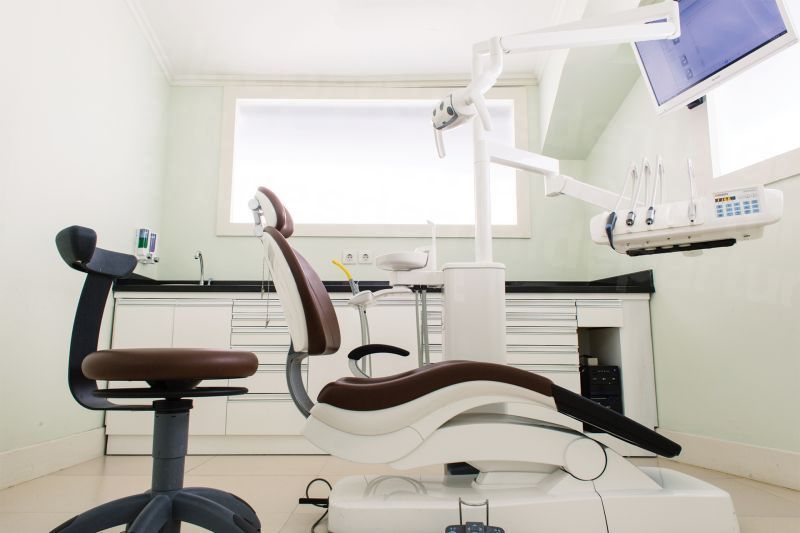 3. The special and unique thing about Bali 911 Dental Clinic – Denpasar is that it is equipped with modern technology that provides fast and effective treatments. They also have an in-house laboratory that process immediate restorations
4. Bali International Dental Center is a contemporary dental facility that welcomes patients into a relaxing, caring and hospitable environment. They deliver accurate diagnosis and treatment plans that are geared to satisfy your needs, preferences and budget.
5. Sunset Dental Bali offers free consultation and free first panoramic x-ray. After a careful evaluation, they discuss the options with you and recommend appropriate treatments.
With regard to the price quotations of the complete mouth makeover in Indonesia, refer to the chart below.
PROCEDURE

USD$

NZD$

AUD$

COMPARISON

All-on-4® treatment concept

$26,000.00

$34,841.00

$33,910.00

INTERNATIONAL

$4,247.00

$5,873.00

$5,314.00

INDONESIA

Dental Crowns

$1,164.00

$1,545.00

$1,505.00

INTERNATIONAL

$340.00

$470.00

$425.00

INDONESIA

Dental Fillings

$155.00

$207.00

$202.00

INTERNATIONAL

$57.00

$78.82

$71.32

INDONESIA

Dental Implants

$3,913.00

$5,238.00

$5,098.00

INTERNATIONAL

$1,585.00

$2,192.00

$1,983.00

INDONESIA

Veneers

$1,245.00

$1,667.00

$1,623.00

INTERNATIONAL

$415.00

$574.00

$519.00

INDONESIA

Root Canal

$1,275.00

$1,706.00

$1,660.00

INTERNATIONAL

$172.00

$238.00

$215.00

INDONESIA

Teeth Whitening

$668.00

$894.00

$870.00

INTERNATIONAL

$281.00

$389.00

$352.00

INDONESIA

20.60%

21.30%

19.80%

% PATIENTS PAY

$34,420.00

$46,098.00

$44,868.00

TOTAL AVERAGE COST

$7,097.00

$9,814.82

$8,879.32

COST IN INDONESIA
Indonesia has more to offer than you might have been known already. This country is a perfect spot for your dental treatments because of several reasons. For example, there are a lot of very well-trained and experienced Indonesian dentists. They specialize in preventive dentistry. Most of these practices use the latest dental technologies in procedures such as crowns, implants, veneers and whitening. Most importantly, the fee charged by these dentists would on average be a fraction of the cost in the United States.
With Dental Departures you do not only locate the best dental clinics in Indonesia , you can also access a free quote in a flash. Our customer care team is here prepared to guide and assist you at all times. If you have further questions, do not hesitate to visit us.
Take advantage of the affordable complete mouth makeover prices in Indonesia and regain the look you always wanted. Smile beautifully and have a healthy mouth! Change your life and expect a youthful look after a complete mouth makeover.