If you are a sporty, reasonably active person, then wearing a denture may curtail your activities if you have not been able to afford dental implants. The cost in the Philippines may change all that – and what better way to arrange your dental work than with a holiday?
Despite advances in technology, medicine and expertise, younger adults are losing teeth – sometimes this may be through accident or trauma, but it may also be due to advanced periodontal (gum) disease. Whatever the cause, it is pretty horrifying to lose a tooth and being given the option of wearing a denture only adds insult to injury. By far, the best replacement for a missing tooth is a dental implant, but they are often too expensive, forcing people to choose between, say, their annual holiday or the treatment. However, what if you could do both?
Now you can – as a dental tourist. Look at the dental implant prices in the Philippines compared to your own country:
| | | | | | | |
| --- | --- | --- | --- | --- | --- | --- |
| | AUS $ | NZ $ | UK £ | EUR € | US $ | CAN $ |
| Dental Implants prices – home | 5,100 | 5,500 | 3,000 | 3,600 | 3,900 | 5,200 |
| Dental Implants prices – Philippines | 1,900 | 2,000 | 1,100 | 1,300 | 1,500 | 1,900 |


Why get dental implants in the Philippines?
With thousands of tropical islands to choose from, the Philippines are an island-hopper's paradise – and to be fair, many of them are paradise. Castaway on a desert island, be king or queen of your own lagoon of swim among the island's underwater charms. Hikers, divers, kayakers, surfers, kite boarders, mountain-bikers, zip liners and practically any other sporty types will not feel left out as the Great Outdoors is here. The Philippines is precisely what you want it to be.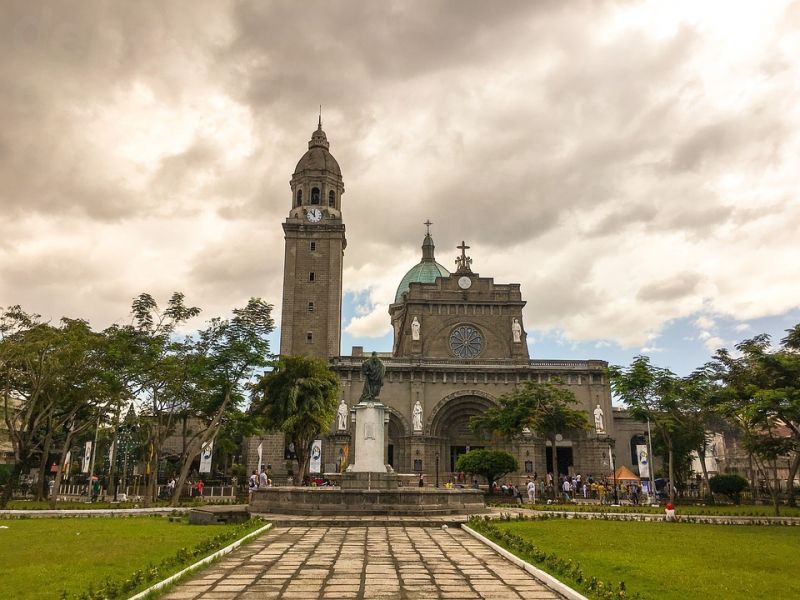 And how about the quality of the dental care? Do not worry. Dentists treating international patients tend to offer excellent services. Although, you are right to do some research. While they are becoming a more common procedure, dental implants are still a specialist treatment, so be sure you are treated by someone who has the right training, skills and expertise, which is where Dental Departures help. All our dentists have been verified by us – we run through legal and criminal records and confirm dentist qualifications, as well as do onsite visits to clinics. If we are not satisfied, you won't see them on our site. Below are some of our listings:
● Smile MakeOver Dental Aesthetic Center
Also, did we mention that English is spoken widely in the Philippines? If you were a little worried about a language barrier then you need not be concerned.
For further information about the cost of dental implants in the Philippines, dental tourism or related matters, get in touch with our Customer Care Team. We can help you with all aspects of your trip, including hotel bookings, insurance and even finance – and with our guaranteed best price you will never pay more than you need to.