When you are searching online to secure a cheap price for top dental implants dentists, Bali in Indonesia might be the destination you have been looking for. The changing face of the dental industry is moving away from the overpriced treatments in dental clinics in the West and is moving towards the low-cost options in SE-Asia. Here is the lowdown on getting affordable dental implants in Bali.
Can I get Dental Implants in Bali?
Although we mainly see Bali as a tropical island that is popular with Aussies and Kiwis, did you know that Bali also has a thriving dental tourism industry? Because so many Aussies and New Zealanders have been visiting the island for so many years, lots of Bali dental clinics for implants have popped up all over the place that deal with international patients. In the modern world, more people than ever before are visiting for the top dental implants dentists Bali has to offer because the prices are so affordable.
So this begs the question, can you get top-quality dental implants in Bali? The answer is unequivocally 'yes', but you do need to understand the local market and all the clinic options you have at your fingertips.
Are the Bali Clinics Reliable?
Many people wrongly assume that because Indonesia is a third world nation that their dental treatments must also be. If you are looking for the most reliable dentists in Indonesia for dental implants, then look no further. If you are looking for the most reliable, cheap and top dental implants dentists Bali has to offer, let us at Dental Departures show you the way to glory.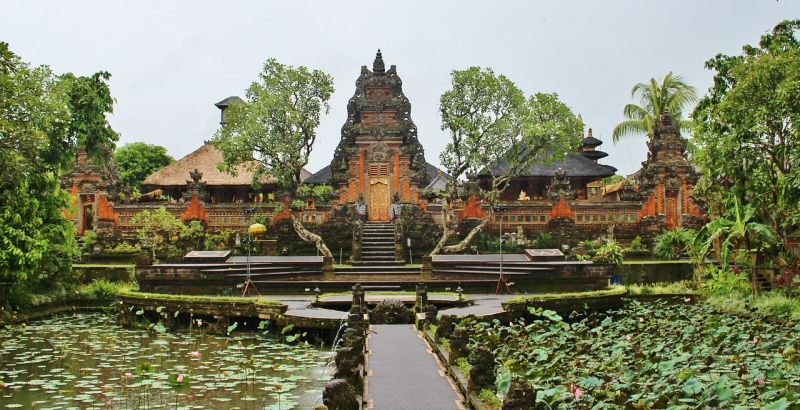 At Dental Departures, we are an online dental tourism hub that has made it our business to research the dental tourism scenes in places such as Bali to find the most affordable solutions. We have read every dental implant review Bali clinics have to offer from former patients and have done the world on the frontline to find out prices, affordability and much more so you have some highly recommended options. Here is a list of handpicked clinics that have been streamlined for international patients who want to guaranteed top-notch experience:
Arc Dental Clinic
Bali 911 Dental Clinic
Bright Smiles Bali Dental Centre
What are the prices for implant in Bali?
As dental implants are some of the most expensive dental treatments in the world, it is important to know the prices in Bali, so you can save yourself literally thousands of dollars in the process. Here is a glimpse at the prices you can expect to pay in Bali for your dental implants: US $1,150 (CAN $1,448; UK £876; Euro €980; Aus $1,482; NZ $1,625), compared to the prices in the US $3,913 (CAN $5,026; UK £2,928; Euro €3,480; Aus $5,098; NZ $5,238).
Now you have the lowdown on how to find the best Top Dental Implants dentists Bali has to offer, you can be confident to find yourself the bargain of a life time to save a small fortune.