Thinking of taking a break from the hustle and bustle of your home city, maybe Singapore, Bangkok, Jakarta or Hong Kong? Why not book a relaxing trip to Johor Bahru in Malaysia to experience its wonderful cultural, natural and historical highlights? And, whilst you are there, take advantage of the good quality dental care at an affordable price. For example, fillings prices in Johor Bahru are considerably cheaper than in surrounding countries.
The dental clinics in Johor Bahru comply with industry standards such as those set by the Malaysian Dental Association and Malaysian Dental Council. Many of them assist patients not only with their treatment, but also travel-related activities. Dentists there will create an individualized treatment plan based on your needs and budget.
Johor Bahru is located 14 miles (23 kilometers) northwest of Singapore and about 180 miles (290 kilometers) southeast of the national capital Kuala Lumpur. During your stay there you can visit temples, such as the Johor Bahru Old Chinese Temple, mosques like the Sultan Abu Bakar State Mosque, museums, palaces and art galleries, and immerse yourself in the city's rich cultural heritage. Enjoy window shopping and purchase original souvenirs in local shopping venues such as AEON Tebrau City, Johor Bahru City Square and Danga Bay. The Palm Resort Golf and Country Club, the Royal Johor Country Club, Tanjung Puteri Golf Resort and Pulai Spring Country Club all welcome visiting golfers..
Dental Departures check and research all of our dental clinics thoroughly to ensure the best facilities, qualified doctors, and customer service for your quality dental treatment at an affordable cost. We guarantee you the lowest fillings price Johor. Here are three dental clinics we recommend particularly for very competitive filling prices in San Jose:
ST Tiew Dental Clinic was established in 1987 by Dr. Rebecca Tiew Siok Tuan. The clinic is part of one of the largest dental groups in Malaysia, and uses top of the line tools and equipment. To ensure patient safety it strictly observes infection control and sterilization using the highest quality cleaning and disinfection products that comply with International Infection Controls. The clinic was named the
Malaysia Dental Company of the Year by Frost and Sullivan in 2016.
Composite Fillings prices range from USD 23 to 125, compared with USD 200 at home.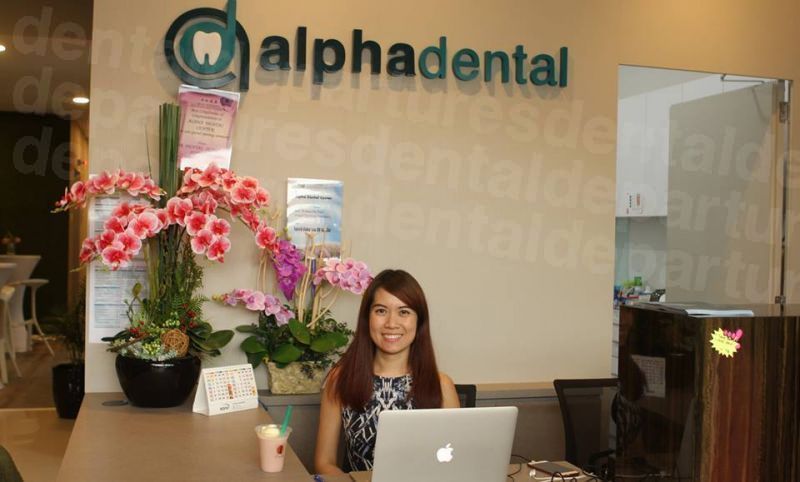 Klinik Pergigian Dr. Hong is operated by Dr. Matthew Hong and his team of dedicated dental experts. Dr. Hong graduated from the University of Sydney in 1989, and specialises in dental implants, orthodontics, dental veneers, dental crowns and root canal surgeries. He is licensed to practice in Malaysia, Singapore and Australia, and has amassed over 20 years of experience.
Composite Fillings prices range from USD 27 to 34.
Alpha Dental Clinic is conveniently located in Taman Molek, offering high-quality oral care and exceptional customer service. Its dental team is comprised of internationally trained and well-experienced professionals who specialize in different fields:
Specialist Dr. Ng Ming Chan received his Membership in Restorative Dentistry from the Royal College of Surgeons of Edinburgh. Senior Dental Officer Dr. Tan Soon Teik holds the Diploma of Membership of the Faculty of Dental Surgery managed by the Royal College of Surgeons of Edinburgh. Dental Officer Dr. Tan Yuang Yang completed his 5 years' service with the Ministry of Health Malaysia. Dental Officer Dr. Tay Kai Ling is skilled in Children's Dentistry, Preventive Dentistry, and Dental Emergency.
Composite Fillings prices range from USD 27 to 73.
You can connect with us if you would like more information about fillings prices in San Jose.
Or, please request a personalized quote, free of charge.