Malaysia is becoming much better-known as a preferred destination for dental tourism. Enjoying a beautiful environment, friendly culture, excellent dental clinics, and low costs, holidaying in Malaysia also gives you the opportunity to have that dental treatment you have been putting off, such as fillings.
Prices in Kuala Lumpur are affordable compared to your home country. And you will still have ample time to experience Malaysia's incredible biodiversity, and to enjoy its many sights and attractions, including shopping, outstanding cuisine, diving, touring historic cities, and much more. The country's slogan: "Malaysia, truly Asia" arises from its combination of influences from China, India, Portugal, The Netherlands, and Britain, mixed with ethnic indigenous cultures from Borneo.
Malaysia's growth as a popular destination for dental tourism is mainly thanks to a government initiative to promote and regulate healthcare for overseas patients through the Malaysia Healthcare Travel Council (MHTC). The MHTC seeks to offer high quality dentistry in Malaysia at affordable prices. Government legislation stipulates that dental fees for dental tourists are no higher than those offered to domestic patients.
Dental Departures partners with dental clinics that have policies in place to review your dental care. If your dentist determines that follow-up dental care is required as a direct result of your treatment, Dental Departures' No Worries warranty gives you peace-of-mind when you visit a Kuala Lumpur dentist. Dental Departures will pay for your airfare and hotel if you need to return to fix your dental procedure. We also guarantee you the lowest filling prices in Kuala Lumpur. Here are three dental clinics in Kuala Lumpur we recommend particularly:
Imperial Dental Specialist Centre was formerly known as How's Orthodontics and Dental Surgery. As an integrated beauty and aesthetic centre, Imperial Dental Specialist Centre presents itself as a one stop dental centre. It is accredited by the GCR, and by the Malaysian Healthcare Travel Council as a recommended dental service in Kuala Lumpur.
Composite Fillings can be completed for as little as USD 34, as against USD 201 at home.
Established in 2003, Dentalpro's team of dentists and specialists provides dental care for patients from all around the world, maintaining quality in its dental services and continuously striving to give the best dental experience to its patrons. The Centre is located in Bangsar, on the outskirts of Kuala Lumpur, just a few minutes away from KLIA.
Composite fillings prices range from USD 21 to 84.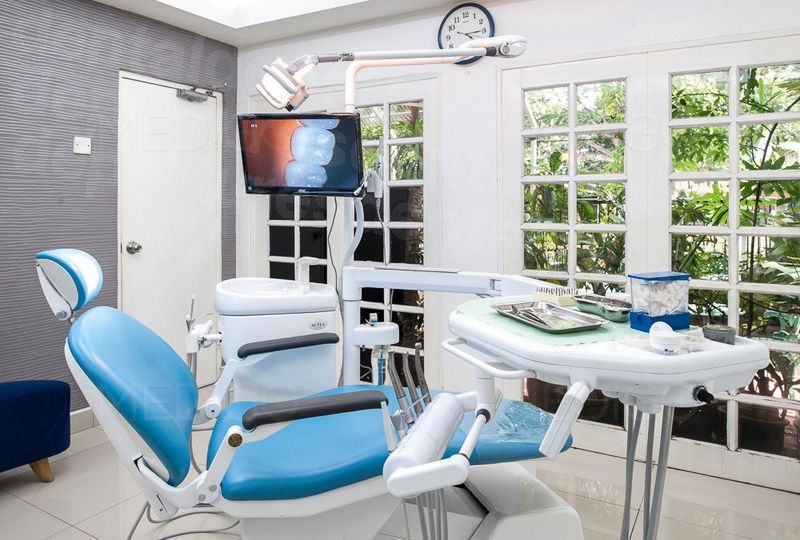 ProCare (Bangsar), formerly known as Chung Dental and Orthodontic, was established in 1985. The clinic is now a one-stop multi-disciplinary specialist dental care centre. It delivers dental services using modern dental technologies, with best in class dental materials and strict clinic hygiene and instruments sterilization protocol. Patient's health and safety is their first priority at all time.
Composite fillings prices range from USD 23 to 80.
On each clinic page, you can see fillings before and after photographs, read patient reviews, and compare the costs for fillings.
You can connect with us if you would like more information about fillings prices in Kuala Lumpur.
Or, please request a personalized quote, free of charge.