Phuket is a major dental tourism destination – and it's not hard to see why. An established holiday destination, all the infrastructure is there for dental patients. There are plenty of excellent clinics to choose from on the island, but you should check out the Malo Clinic Phuket branches – there are several – and they all offer great quality service and affordable prices to international patients.
Why Malo?
The Malo Clinic was established in 1995 by Dr. Paulo Malo. Dr. Malo is the inventor of what has become the All-on-4® treatment concept – where four dental implants are placed into the jaw to support a complete arch of false teeth. It is one of the most significant advances in modern dentistry as it may suitable for patients with bone loss, and the process is minimally invasive and can be carried out in a day. This innovative technique is used across the world, the angled placement of the rear implants offering enough stability to support a whole arch of false teeth – even for patients with bone loss.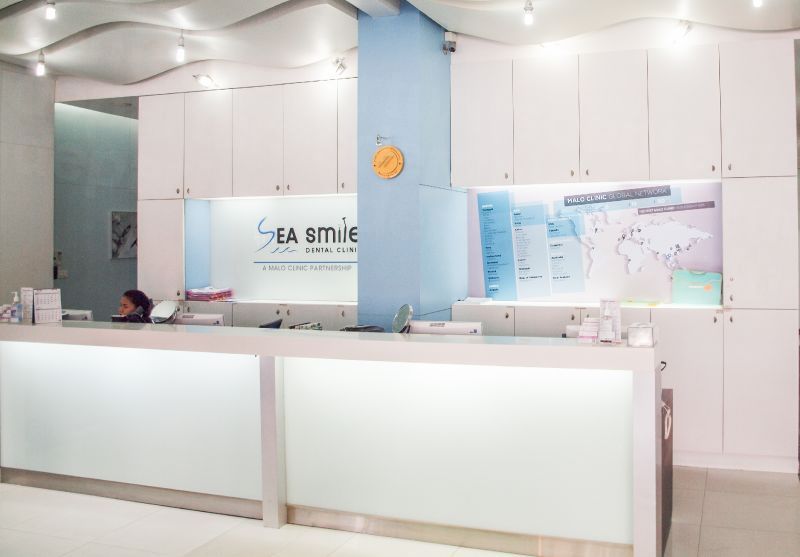 An international facility, the Malo has clinics in five continents around the globe in 43 locations. Globally recognized as innovators in dental aesthetics and implantology, the specialist teams keep on top of the newest techniques in dentistry by their continuing education, but are also educators – advising, training and teaching other dentists.
The Malo's unique guarantee allow them to visit any Malo-owned clinic if they need minor correction of their dental work, or for follow-up.
Malo Clinic conduct a thorough evaluation of each patient, which includes medical history, diagnostic imaging, such as CT scans and an examination. A tailor-made treatment plan is made, taking into account the patient's health, budget and other considerations and in order to ensure the best treatment outcome.
Malo Clinics come with a good pedigree; they are International Organization for Standardization (ISO) and Joint Commission International (JCI) accredited.
Malo Phuket
Malo Phuket shares the same level of commitment, expertise and high-standard that you'd find in any other Malo clinic, either in Thailand or elsewhere.
Phuket's tropical island paradise lends itself perfectly to a dental holiday – a chance to recharge your batteries and reclaim your fabulous smile.
The Sea Smile Dental Clinic is located along Patong Beach – one of the busiest tourist hubs on the island. With its own dental lab, and equipped with diagnostic and therapeutic technologies from the United States, Germany and Switzerland, you won't be disappointed with the service you receive here.
Sea Smile @ The Kee offers dentistry in the luxurious setting of a tropical resort and spa – with a lagoon-like swimming pool, exclusive dining facilities and a range of other services while the Sea Smile International Dental Clinic, also in Patong, offers exclusive dental services, but at an inclusive price.
Our services cover both general and specialist dentistry, so no matter how big, or how small your problem, we have the expertise on hand to turn it around. If you are looking for expertise and a luxurious holiday destination then Malo Clinics in Phuket should be on your shortlist.