All on Six
All on Six replaces the entire upper or lower teeth with just six implants that are attached to a dental bridge. The implants serve as a substitute roots capped with replacement teeth (bridge). Four implants are inserted in front of the jaw while the two are tilted at the back. This technique provides better support and eliminates the need for bone surgery, which is great for people with insufficient bones.
Consult a dentist in Thailand to know if this treatment is right for you. The dentist will take a comprehensive examination using hi-tech equipment like Cone Beam Computed Tomography (CBCT) that captures 3D images of your teeth, soft tissues, and bone. Your dental and medical condition will be reviewed to assess your suitability for the treatment. Upon confirmation, the dentist will carefully plan the placement of the implants, insert the All on Six, and attach the temporary teeth. After few months of healing time, the temporary teeth will be replaced with permanent ones. You'll be given instructions on how to maintain your teeth with All on Six. Keep up with your daily oral hygiene and get regular checkup including professional teeth cleaning to achieve optimum health.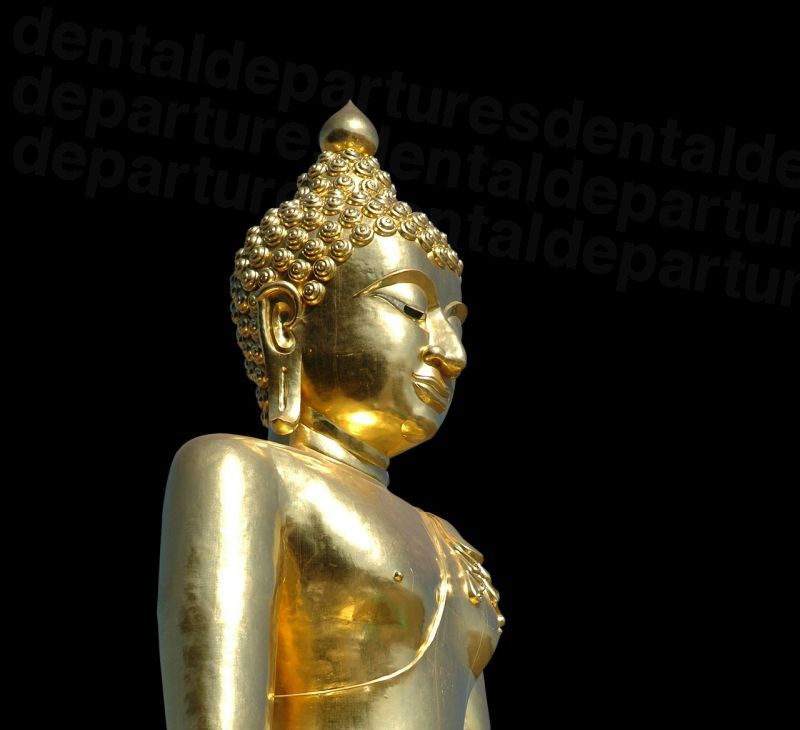 All on Six Price: Thailand Dental Clinics
The price of All on Six in Thailand is lower compared to countries like Australia and New Zealand. Below is a table showing the estimated price of All on Six.
Price Comparison of All on Six
| | | | | | |
| --- | --- | --- | --- | --- | --- |
| | AUD | NZD | USD | CAD | GBP |
| Price in Thailand | AUD $14,975 | NZD $16,066 | USD $11,297 | CAD $15,248 | GBP 8,821 |
| International | AUD $39,767 | NZD $42,664 | USD $30,000 | CAD $40,493 | GBP 23,425 |
Quality of Care in Thailand
The quality of care in Thailand is comparable at home. The treatments, dentists' qualifications, and technology used in western countries are also available in Thailand. Top clinics like Bangkok International Dental Center (BIDC) , Bangkok Smile Malo Dental Clinic , and Sea Smile Dental Clinic Phuket offer treatments like All on Six. The Thailand clinics are accredited by the International Organization for Standardization (ISO) and the Joint Commission International (JCI). These clinics are equipped with ultramodern facilities such as on-site laboratories and Computer-aided Design Computer-aided manufacturing technology (CAD/CAM) that produces dental restorations such as crowns in just one day. The dentists handling the procedures specialize in fields like Implantology, Prosthodontics, Periodontics, Oral Surgery, and Aesthetic Dentistry. They are certified by the following organizations:
American Board of Prosthodontics

American Board of Oral Implantology and Implant Dentistry

The Royal College of Surgeons in Ireland UK

The International Congress of Oral Implantologists (ICOI)
If you're looking for the most affordable All on Six packages, Thailand dental clinics offer the best deal. Checkout Dental Departures' quality-checked clinics and find a specialist. For an appointment, get in touch with our Customer Service team.