Enjoy savings up to 70% on dental care in Costa Rica with Dental Departures. We can find and book inexpensive, quality-checked dentists in Costa Rica, ensuring high-quality care at extremely affordable rates.
Working in conjunction with fully-approved clinics, we can offer reliable care in a contemporary setting at a fraction of the price compared to home. Take advantage of world-class dental care in a country bursting with history, culture and heritage.
Why Is Costa Rica Ideal for Dental Care?
One of the best destinations for affordable dental care, Costa Rica is the ideal medical and tourist destination for budget-conscious North Americans and Canadians.
Top-notch quality care can be found across our extensive range of clinics in Costa Rica. Many of our best dentists have undertaken rigorous training in the US and are usually approved members of the American Dental Association. This is coupled with high-tech facilities, stringent hygiene and English-speaking staff, catering to many international patients' needs.
Furthermore, Costa Rica is just hours from the US and Canada, making it convenient and inexpensive for dental travelers to fly in. With cost-effective prices, it is the perfect place for a relaxing vacation while assuring your dental health is in tip-top condition.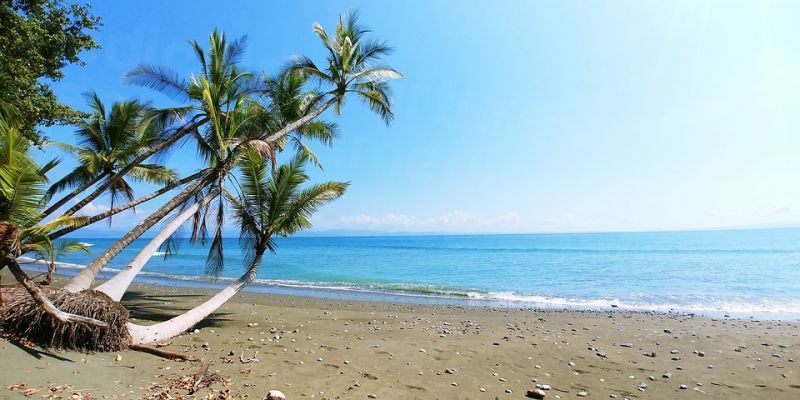 Costa Rica's Best Dental Clinics
From dental implants to root canal treatment and dental cosmetics in Costa Rica, all our clinics have been thoroughly vetted to the highest standards. Full mouth makeovers often require extensive work, sometimes involving two or more visits. Thus, you will want to be assured you are working with the very best Costs Rica has to offer.
Our top five dental clinics for complete mouth makeover dentists in Costa Rica include:
Why Choose Dentistry in Costa Rica?
Situated in Central America, Costa Rica is one of the most prosperous and diverse Central American countries. Derived from Christopher Columbus' exploration in the 16th century, Costa Rica ('rich coast' in Spanish), is the perfect destination to relax and recover pre- or post-treatment. Brimming with lush rainforests, volcanoes, coral reefs, mountains and hot springs, this tropical paradise is home to several national parks and UNESCO World Heritage Sites .
Experience trekking, whitewater rafting and rainforest tours in Monteverde and Santa Elena, or dive in the azure-colored waters of the Caribbean and Pacific coasts. Recuperate in style thanks to miles of golden shorelines at Punta Uva, Puerto Limon, Talamanca and Montezuma.
Culture vultures can visit the museums of San Jose, while Sarchi is where you will find more than 200 artisan workshops. In La Fortuna patients can participate in myriad actives such as bungee-jumping, horse-riding and canyoning.
What Is the Price of Dental Treatment Compared to Home?
Save up to 70% on your complete mouth makeover cost in Costa Rica. Due to spiraling dental fees for US and Canadian patients, many are choosing to travel to one of our exclusive Costa Rica dental clinics. Typical prices can be found below:
• Average cost of a single dental crown in the US or Canada: $1,200; at a dentist in Costa Rica: $350
• Average cost of root canal, post and crown in the US or Canada: $2,200; at a dentist in Costa Rica: $750
• Average cost of dental implant and crown treatment in the US or Canada: $3,900; at a dentist in Costa Rica: $1,600
Staying in Costa Rica
You will come upon a broad choice of accommodation in Costa Rica to suit any discerning budget. It is advisable to book well in advance, especially during peak season between December and April.
Some of our clinics offer complimentary or discounted hotel accommodations, which can be arranged as you book your reservation with us.
Costa Rica is also renowned for its specialist " recovery lodging," where dental and cosmetic surgery patients receive additional care, ranging from airport and clinic ground transportation to dedicated nurses and a 24-hour patient hotline.
How to Book?
Do your research, then reserve your appointment with Dental Departures. Compare prices, discover exclusive discounts, read patient testimonials and browse virtual clinic tours to find your ideal dentist in Costa Rica.
Get high-quality dental care at affordable prices—book with Dental Departures today!