Looking to combine idyllic beaches with high-quality, low-cost dental treatment? Save at least 60% on dental care in Cancun with Dental Departures.
Experience one of our fully-approved, background-checked All-on-Four dentists in Cancun for a first-class experience. Relax and recover in style with one of our quality-checked dentists in Cancun.
Why Choose Cancun for Dental Care?
Our All-on-4 dental clinics have been rigorously checked and deliver only the highest standards in dental care. Furthermore, our fully-trained dentists in Cancun benefit from detailed knowledge and dental expertise, helping to ensure first-rate patient experience.
Cancun is convenient thanks to a wide choice of non-stop flights from major US and Canadian cities. This makes it accessible if patients require more than one treatment—saving thousands of dollars on both the price of a holiday and dental care.
Modern and safe with stringent hygiene and state-of-the-art facilities, our best Cancun clinics rival any clinic in North America. Catering to a range of overseas travelers, the abundance of clinics available makes competition fierce and standards high.
Cancun is the perfect place to relax and recuperate, pre- and post-treatment, while savoring its majestic, golden shorelines and azure-colored waters.
Clinics in Cancun—an Overview
Clinics featured on Dental Departures are subject to our quality criteria and high standards. With state-of-the-art equipment, stringent hygiene, English-speaking staff and modern interiors, patients trust us to deliver superior service and dental care at affordable prices.
Research before you book: on our site we have posted virtual clinic tours, high-res images and verified reviews of our top-rated All-on-Four dentists Cancun , including Sunset Dental Cancun , Ocean Dental , Dental Evolution and Cancun Dental Design , to name a few.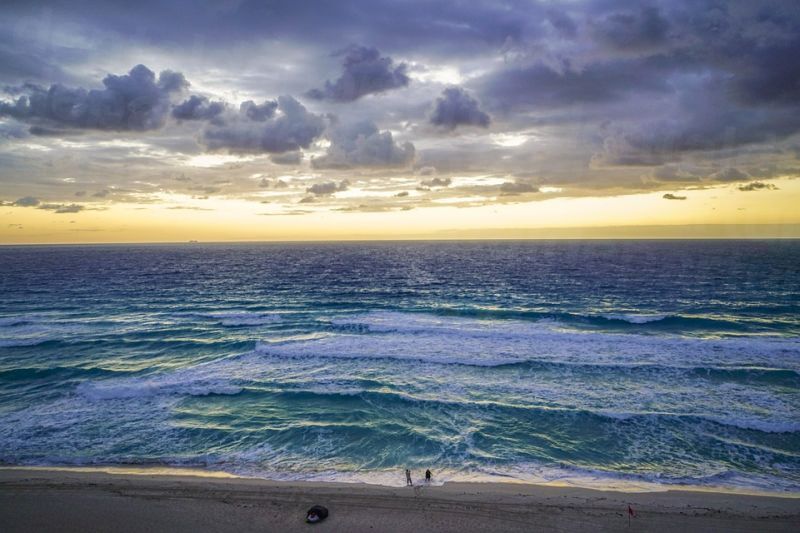 What Is the Cost of All-on-4 Care in Cancun?
Save more than 60% on the All-on-Four price in Cancun compared to the US and Canada:
All on 4 cost in the US: $26,000

Average All on 4 cost in Cancun: $10,000
Why Choose Cancun?
One of the most-traveled dental travel destinations in Mexico, Cancun is situated northeast of the Yucatan Peninsula, moments from the Riviera Maya—Mexico's Caribbean coast.
Cancun's central position to the US and Canada makes it convenient for flying, taking between two to five hours from major North American airports. Low airfares, accessibility, year-round sun, inexpensive treatment and affordable lodging make this resort appealing to cross-border travelers seeking to escape the high costs of care at home.
Explore a myriad of historical sites in Tulum and Chichen Itza, relax on a beach in nearby Playa del Carmen or dive into the turquoise-coloured waters of Cozumel and Akumal. For more experienced divers, the Cave of Sharks (Cuevas de los Tiburones) is a must. You will also find a range of water-sport activities including jet-skiing, speedboats and snorkeling.
Offering the ultimate place to relax and recover, dental patients can visit Belize to the south or stroll down the fairway on one of Cancun's links , rivaling some of the Caribbean's finest golfing resorts.
Culture-vultures can discover a broad choice of museums and galleries, whilst its extraordinary nightlife is home to a myriad of sophisticated hotel bars and restaurants. Retail therapy is in abundance thanks to the dizzying array of shops and boutique stores.
Where to Stay in Cancun
A full range of hotels await you when you stay in Cancun, with numerous accommodation options to suit all budgets and tastes from self-catering beachfront villas to condos and airbnb.
How Do I Book?
Find and choose your quality-checked dentist in Cancun with Dental Departures. Compare prices, read patient testimonials, view maps and check-out clinic photos. We offer exclusive discounts, guaranteeing you unbeatable prices for your dental care.
Call our toll-free number, e-mail us, talk via our online chat or book online
.