DentalDepartures.com announces the Top 5 best-rated clinics in Phuket. Dentist reviews with the highest ratings are among the criteria used to establish first-class dental services offered to international patients.
Aussies and Kiwis in search of affordable dental care are making the most out of their Thailand holidays by combining it with a trip to the dentist. Phuket's reputation as a leading holiday destination is fuelling the growth in dental tourism as top-rated clinics offer accessible locations near the beach and other popular tourist attractions.
#1 Sea Smile Dental Clinic
Part of the Bangkok Smile Malo Dental Group, which has Joint Commission International (JCI) accreditation, Sea Smile Dental is located moments away from Patong Beach. Delivering everyday dental care, from check-ups to fillings, the dentists here are leaders in cosmetic and reconstructive dentistry. Teeth whitening and dental implants are among their most popular, highly affordable treatments.
Wendy, Frankston, Australia:
"I was absolutely terrified about going to the dentist in Australia let alone in thiland! But I bit the bullet & made an appointment they are kind considerate, I had a deep clean & the treatment was amazing".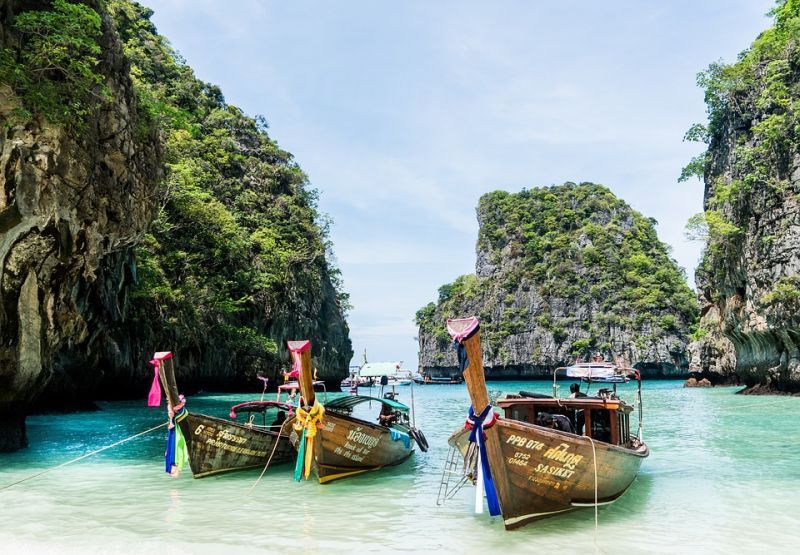 #2 Phuket Dental Signature
A subsidiary of the Joint Commission International (JCI)-accredited Bangkok International Dental Center (BIDC), Phuket Dental Signature has over 70 dentists with expertise across every dental specialty and is conveniently situated by Patong Beach.
Evan, Gold Coast, Australia:
"Extremely good in all aspects (ie cleanliness, on time, helpful staff,) could not ask for anything more and would recommend this clinic to everyone who needed dental treatment".
#3 A B Dental Care Clinic
The A B Dental Care Clinic is a modern, airy clinic at the Jungceylon Shopping Center in Patong. Combining art and dentistry, the specialists here offer comprehensive services to restore dental health as well as beautiful smiles.
Ms Monique, New Zealand:
"Came to the clinic to have my teeth cleaned. AWESOME!!. Great service, Great equipment and half the price compare with what we pay back home".
#4 Smile Signature – Phuket Branch
Smile Signature – Phuket Branch is a long-established dental clinic. It couldn't be any more convenient for its international clientele, overlooking Patong Beach. Providing general and specialist dental services, it is extremely popular with overseas visitors.
Jo Cuppens, Australia:
"I am very greatful for May's comfort and support throughout this whole process. I enjoyed having friendly communication. Dr KK is amazing and his work has exceeded my expectations".
#5 Promjai Dental Clinic Phuket (Patong Beach)
In the heart of Patong Beach, by the Hard Rock Café, the contemporary Promjai Dental Clinic Phuket offers specialist dentists and state-of-the-art facilities to transform dental health and smiles. Dependable dentists from around the world offer highly-skilled services with fluency in several languages, including English, German, French and Japanese.
Tyrone Reis:
"Every experience I've had in the dentist's chair has been miserable, until now. Dr. Joy is the most compassionate dentist I've ever seen. She understands (and therefore can eliminate) fear and pain. The work she's done on my teeth has been top quality. Add to that his ability to calm the nervous wreck in the chair and you have a combination of skills that can't be beat. I'm no longer afraid, and that's pretty much a miracle. I can't recommend her enough."