If you're holidaying in Thailand then why not attend to some routine dental maintenance while you're there, especially if you haven't visited a dentist at home for some time? Here are 5 popular holiday locations where you may be heading, and our pick of one clinic in each location to make up our top 5 teeth cleaning dental clinics in Thailand .
Bangkok
Thailand's mesmerizing capital city should always be on any trip to Thailand, even if just to spend a few days there en route to elsewhere in The Kingdom. Like other famed capital cities, there is literally oodles to do, including the usual shopping, eating, drinking, partying or relaxing. But, there are any numb of uniquely Thai attractions and entertainment options, including the floating markets, ladyboy cabaret, Thai boxing and the temples, as well as Thai cookery classes and the nightlife of Soi Cowboy.
You'll be hard pressed not to find a great dental clinic in Bangkok—there are a lot of excellent facilities, but give Bangkok Smile Malo Clinic a try if you're in the vicinity of the Sukhumvit Road.
Phuket
Phuket is world-renowned for its beautiful beaches, as well as it's spa and wellness resorts. If being pampered and relaxation is one of your holiday goals then looking and feeling good will probably be as important. Take the opportunity to get your teeth cleaned professionally at one of the many top-rated dental clinics on the island, such as the Sea Smile Dental Clinic (Phuket) in Patong Beach.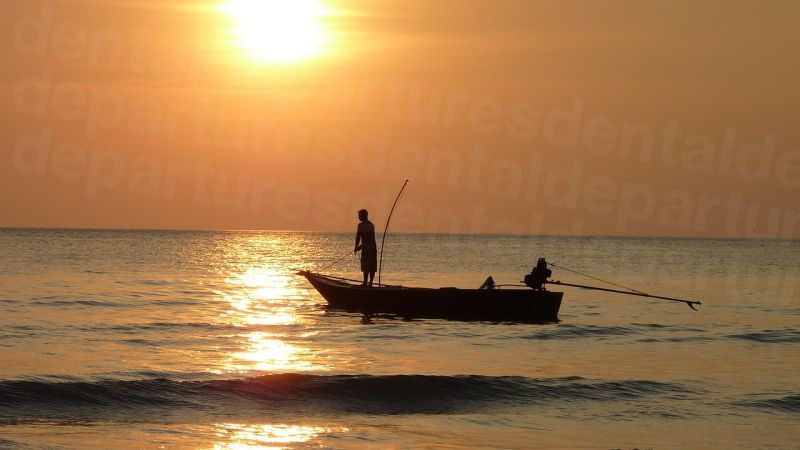 Pattaya
Pattaya appeals to both families and fun-seekers, but it's not a shy and retiring tropical paradise. Known as a party town, it is also renowned for the proliferation of bars, massage parlours and go-go bars on Walking Street. However, there are family-friendly areas and there are a number of different beaches, including Pattaya Neua (Pattaya North) which is more upmarket than Pattaya Tai (Pattaya South), the nightlife hub. Other quieter beaches include Jomtien, Naklua and Wong Amat so you can find somewhere relatively peaceful away from the main central area.
Give the Dental Design Center a go for your teeth cleaning.
Chiang Mai
The old, walled city of Chiang Mai is in the north of Thailand surrounded by mountains and lush, tropical jungle. Cooler than other popular tourist destinations to the south, this ancient city has a much slower pace of life than Bangkok and is the place to head for to discover hill tribe villages, serene waterfalls, elephant sanctuaries and the night bazaars where you can pick up silverware and handicrafts, as well as indulge in the aromatic street food that is part of any night market experience.
Dental 4U is one of Chiang Mai's long-standing dental clinics and has been providing dental care to international patients for over a dozen years.
Koh Samui
The second largest island in Thailand is known for palm-fringed beaches, high-end spas and the 12m tall golden Big Buddha statue at the Wat Phra Yai Temple. Koh Samui is where stressed westerners head for total relaxation of the mind, body and soul, and while there are yoga and tai chi retreats, those who want a bit of holiday partying thrown in can head to Chaweng. Here they'll find the ubiquitous neon-lit bars so beloved of holidaymakers where dancing and drinking 'till dawn is de rigeur.
Seek out Chaweng Dental Care to cleanse that mouth.
What is the Cost of Teeth Cleaning in Thailand?
The average cost of teeth cleaning in Thailand is less than a third of the price at home, as you can see from the table below:
| | | | | | | |
| --- | --- | --- | --- | --- | --- | --- |
| | AUS $ | NZ $ | UK £ | EUR € | US $ | CAN $ |
| Teeth cleaning Cost – Home | 167 | 179 | 98 | 117 | 126 | 170 |
| Teeth cleaning Cost – Thailand | 46 | 50 | 25 | 30 | 32 | 47 |
The Bottom Line
Hopefully, one of our top 5 teeth cleaning clinics in Thailand are at one of the locations you're hoping to visit. Book in at one of them online or speak to our Customer Care Team if you'd like to know more.