Mexico has developed into one of the leading destinations for dental tourism. The majority of travelers are from the US and Canada, however many come from further afield. Now you may be wondering why anyone would choose Mexico for dental tourism. Well, there are many great reasons.
1 Insanely Affordable
Mexico is a very inexpensive country compared to many locations in the world. Expect to pay a fraction of what you would currently pay at home: even at the best clinics. For example, you can expect to pay around $1000 for a dental crown in the US: in Mexico, it would set you back about $300. For major services such as root canals and full dentures, you can potentially save thousands. Let's have a look at some approximate price comparisons below.
| | | |
| --- | --- | --- |
| | USA | Mexico |
| Large Bone Graft (USD) | $2000 | $600 |
| Root Canal (USD) | $1200 | $200 |
| Full Denture (USD) | $1200 | $200 |
| | | |
| --- | --- | --- |
| | Canada | Mexico |
| Large Bone Graft (CAD) | $2700 | $800 |
| Root Canal (CAD) | $1600 | $400 |
| Full Denture (CAD) | $2000 | $350 |
2 Cosmetics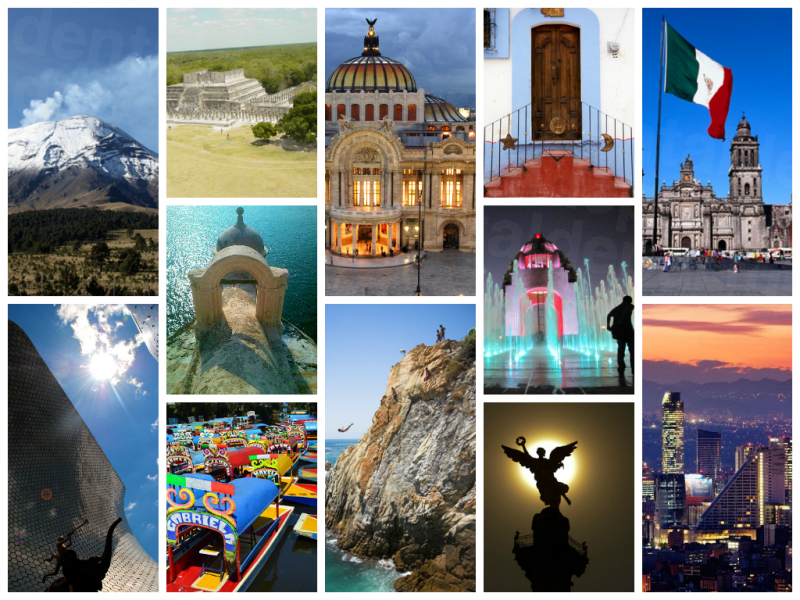 The dentists in Mexico are masters of cosmetic restorations. They have extensive experience with the magnitude of tourists coming for this very service. Any imperfections can be totally and beautifully restored. Laser whitening services are also available to remove any yellow stains from your teeth. Your confidence will be boosted every time you smile.
3 Western-Style Clinics
Mexico has fully embraced dental tourism, leading to a range of extremely high-quality clinics. There are many options to choose clinics which are just like the ones back home, such as the Sani Dental Group Clinics and the Castle Dental Clinic . These clinics are clean and modern, with English speaking staff. The dentists are expertly trained with many years of experience. You will be well cared for in their hands.
4 Stunning Vistas
Mexico is a culturally and environmentally unique country. It is steeped in history with ancient ruins and temples, while also displaying a rushing countryside and beautiful beaches. No matter where in Mexico you are, expect to take a magnitude of photos to show family and friends back home.
5 Tacos!
Traditional Mexican food is popular around the globe, for good reason. The infusion of beans, tomatoes and chili powders used makes for delicious cuisine. You can't go to Mexico and not eat some amazing tacos, burritos, and enchiladas. Don't feel guilty indulging in these cheap and appetizing local foods.
6 Walk Right In
Travelers from many countries, including the US and Canada, can conveniently enter Mexico without a visa. As long as you are carrying your passport, you can literally walk right in. Mexico's adjacency to the US, as well as being a short flight from Canada, make it extremely convenient for North Americans interested in dental tourism.
There you have it. The six top reasons to visit
. Why tolerate uncomfortable or unsightly dental problems any longer? Stop putting it off and consider Mexico as your dental destination.