Are you inspired to visit Vietnam's Capital? You can receive some amazing dental treatment at one the top 5 dentists in Hanoi. Vietnam has developed into an amazing dental tourism location and offers excellent services at fantastic prices.
It is a challenging task to determine the best clinics in Hanoi, due to the vast range of options. Luckily the hard work has been done for you. Dental Departures has extensively researched and background checked clinics to determine the best of the best. You are guaranteed to experience great results and the friendliest services at all five of these locations.
1. Serenity International Dental Clinic
This is a modern, Western style-clinic, with some of the best facilities in Hanoi. The dental team itself has received training from all over the world, including Australia, France, and Korea. This makes them an excellent choice to meet the needs of international travelers.
A visit to this clinic is always a success. The staff are friendly and organized, while the dentists are professional and skilled. You will be looked after the entire time you stay at their clinic, which is conveniently located in the tourist area of Hanoi.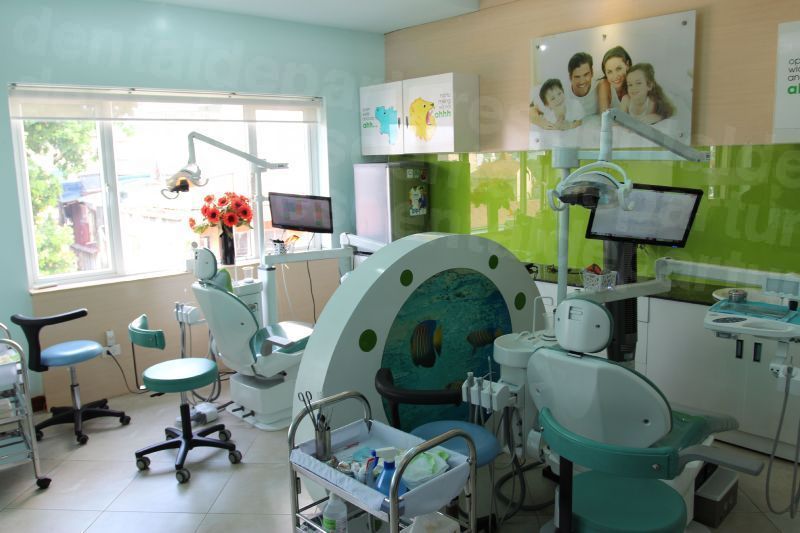 As its name suggests, this is a top-notch facility where you can receive dentistry to the same standard as you could in Australia, just without the high prices. Operating since 2006, the facility has a remarkable track record so far. Many extremely satisfied patients have been in and out its doors.
This is a specialized and elite clinic with extremely well-trained staff. It is also a very friendly place. The staff are compassionate, have great communication skills, and will go the extra mile to make sure your stay is a comfortable one. Any concerns that you may have about getting dental work done in Vietnam will be quickly identified as being unfounded.
4. Westcoast International Dental Clinic
Another remarkable location to get any form of dental work completed, including implants and dentures. They are also experts at children's dentistry as well. If you want to receive treatment of the highest quality, then Westcoast International Dental Clinic is the right choice for you.
5. Thu Dental Clinic - Hoang Ngan Branch
Last on the list, but certainly not the least is Minh Thu Dental Clinic. This branch was established in 1990 and since then has treated tens of thousands of patients. The vast majority of them have been 100% satisfied with their treatment, with many leaving excellent reviews online. This has resulted in the clinic having one of the best reputations in Vietnam.
Make A Decision
No matter which choice you make from the top 5 dentists in Hanoi (Vietnam), you are assured to have an excellent experience. All the staff are trained to the highest standard while also maintaining the greatest levels of professionalism. So don't wait any longer to transform your smile. Book a dental trip to Hanoi!