For affordable All-on-6 dental clinics Mexico is one of the world's most popular destinations. Thousands of Americans and Canadians visit the country every day to save money on dental treatment, and there is no sign of this trend letting up. While modern equipment, bilingual staff, and quality dental treatment are just a few of the reasons why overseas patients keep coming back, the lower prices attract them in the first place.
Save Thousands of Dollars on an All-on-6 in Mexico
You can take advantage of huge savings, because the All-on-6 price in Mexico is around 50% cheaper than in the United States and Canada! With the average cost of an All-on-6 coming in at roughly US$33,000, by traveling to Mexico for your dental treatment you could save over US$15,000. Travel and accommodation expenses are likely to make up just a fraction of the money you save. Many patients take some extra time to recover from their treatment in a relaxing setting, particularly in Mexico resorts such as Cancun or Puerto Vallarta .
Top Dental Clinics for an All-on-6 in Tijuana
Another great choice is Tijuana, which sees All-on-6 patients visit all year round due to the high number of well-established dental clinics operating in the city. Being so close to San Diego also makes it a practical destination as you can easily drive across the border and return straight after your appointment. This is doubly true if you are asked to make a return follow-up visit. Ask your Tijuana dental clinic for a Fast Pass so you can skip the queues and use the FastLane at the San Ysidro Port of Entry! San Diego residents can also look into the new CBX (Cross Border Express) pedestrian bridge—
a ten-minute walk straight into the Tijuana airport. Most Tijuana clinics provide airport pickup and dropoff from San Diego or Tijuana airports, as well as hotel shuttle service to and from the facility.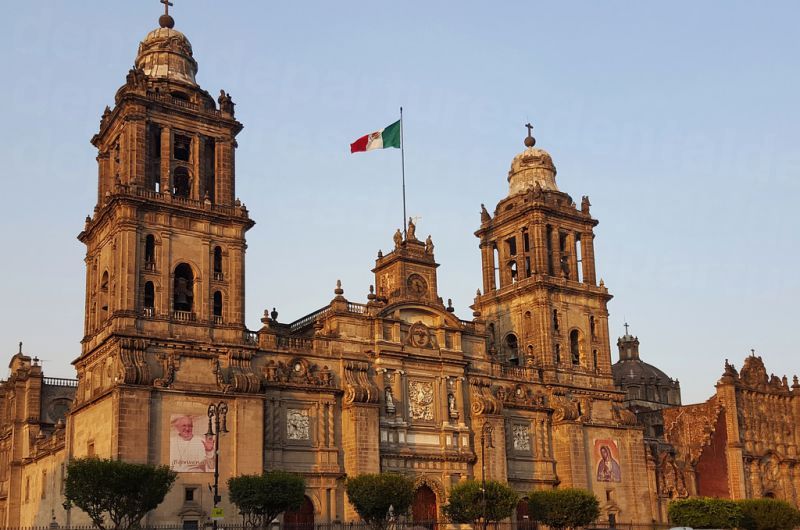 One of the best dental clinics for an All-on-6 in Tijuana is Dr. Dalia Dental Care , in operation since 1992 and an international member of the American Dental Association. Just a five-minute walk from the San Ysidro Port of Entry, this dental clinic is one of the most convenient to visit if you do not plan to stay in Mexico overnight.
The Best Dentists in Los Algodones for an All-on-6
Nicknamed 'Molar City' for its reputation as a dental tourism hotspot, Los Algodones is packed full of dental clinics that offer affordable All-on-6 dental implants. Located just west of Yuma, where the California-Arizona border meets the US-Mexico border, this town is steadily growing more popular with international patients looking to save money on their visit to the dentist.
You might have difficulty choosing from the sheer number of dentists operating in this small town, so here are a couple of tried and tested Los Algodones dental clinics that have won the Dental Departures Global Patients' Choice Awards. Dr. Enrique Lopez Gaspar has been practicing dentistry for over 30 years, and his clinic, Simply Dental , offers free transportation from your hotel to all your appointments. At Castle Dental , located roughly 200 yards from the US-Mexico border, you will find Dr. Arturo Beltran Castillo ready to offer you expert advice about the All-on-6 procedure.
If you have any questions about getting an All-on-6 in Mexico, get all the answers you need from our Customer Care Team. When ready, you can book your appointment online here at Dental Departures.