If you are seeking expensive forms of dental treatments such as dental implants, Koh Samui in Thailand is the perfect option. Here are some tips for researching the All-on-4® treatment concept in Koh Samui, Thailand.
Where Can I find Online Reviews?
If you are willing to take a little bit of time to do your research, you can find some amazing deals by looking online for dental reviews in Koh Samui. Dental Departures is a website that finds and sources lots of dental clinic alternatives so you can compare prices and treatments with dental clinics back home. Once you do, you won't believe the massive savings you can make. We will talk more about prices later on.
Take your time to peruse the Dental Departures website to use our past patient reviews in Koh Samui, clinic listings and prices to find a great clinic at an unbeatable price.
Using Reviews to Find Clinics
Dental Departures use authentic online reviews from former patients of each clinic to get to the real heart of the matter. You can find reviews under the clinic listings alongside before and after photos and other information to give you an idea of the quality of the services at each particular facility.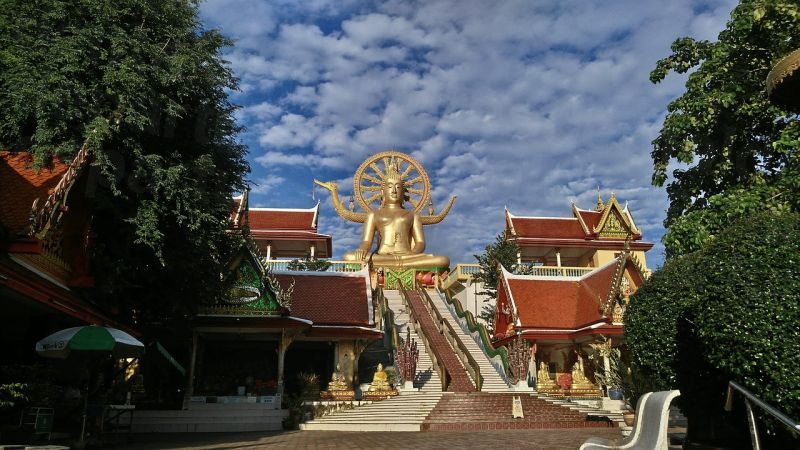 Here is a list of the most highly-recommended clinics for variety of procedures in Samui:
Prices
With prices that are 60% cheaper than the Western World, you can see why so many people make Thailand their premier option for all manner of dental, cosmetic and medical treatments.
Here is an example of the All-on-4® treatment concept in Thailand:
US $ 11,000 (CAN $13,585; UK £8,452; Euro €9,374; Aus $13,963; NZ $15,021), compared to the prices in the US $ 26,000 (CAN $33,433; UK £19,382; Euro €23,130; Aus $33,910; NZ $34,841).
The Bottom Line
Check out our reviews in Koh Samui to find yourself some of the cheapest prices in the world. Not only is Thailand's dental tourism scene famous for its low prices, but also for the exceptionally high levels of performance.
When you want affordability combined with quality, Koh Samui's dental clinics provide the ultimate dental tourism holiday destination.