If you're planning a trip to Johor Bahru in Malaysia, take time to restore your smile while on a holiday. Clinics in Johor Bahru offers superb dental service at an affordable price. Here's guide to help you in finding a cheap smile makeover in Johor Bahru.
1. Look for a reliable clinic in Johor Bahru
First, search for a reliable clinic in Johor Bahru. This is where Dental Departures come in. We have list of quality-checked clinics that are verified to ensure patients' satisfaction. Background checks include on-site visits, verification of dentists' qualifications, and validation of professional memberships. Choosing to book with a verified clinic helps you achieve the best results.
The top clinics in Johor Bahru are Tiew & Partners Dental Clinic - Bukit Indah Branch , Alpha Dental Clinic , and Dr. Chong & Partners Dental Clinic - Bukit Indah Branch .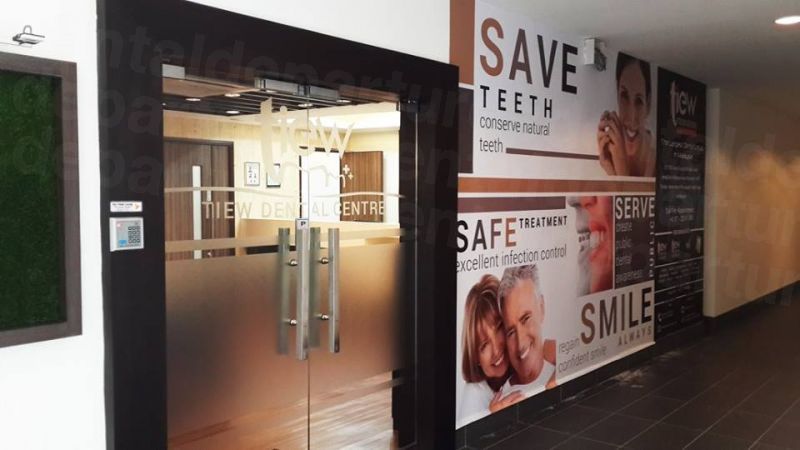 2. Find out if the clinic offer smile makeover
Check if they offer the treatment that you need. You'll be happy to know that the dental services offered in your home country is available in Johor Bahru. The clinics cover various treatments such as Root Canal Therapy, Gum Treatment, and Restorative Dentistry including Cosmetic Dentistry (laser teeth whitening, fillings, crowns, bridges, dental implants, and Orthodontic device (clear aligners, retainers, and many others. They provide solution to different issues such as discoloration, cracks, and gaps.
3. Search for specialist
Search for a specialist for your particular need. For example, consult a Periodontics (specialist in gums) if you need gum care. Talk to a specialist in Prosthodontics (expert in teeth replacement) if you need to restore your missing teeth. A specialist in Restorative Dentistry or Cosmetic Dentistry will help improve your teeth. The dentists in Johor Bahru are staffed with highly trained and well experienced dentists. They trained in Malaysia, Singapore, Germany, UK, and USA to give the best patient care.
4. Compare the prices of treatments
If you compare the cost of treatment in Johor Bahru, it's lower than in your home country. Below is a price comparison of dental treatments in Johor Bahru.
| | | | | |
| --- | --- | --- | --- | --- |
| Type of Treatment | Johor Bahru | Australia | Johor Bahru | New Zealand |
| All on 4 | AUD $12,052 | AUD $27,218 | NZD $12,930 | NZD $29,201 |
| Crowns | AUD $663 | AUD $1,292 | NZD $711 | NZD $1,387 |
| Dental Implants | AUD $2,109 | AUD $5,170 | NZD $2,263 | NZD$5,546 |
| Dentures | AUD $358 | AUD $1,856 | NZD $384 | NZD $1,991 |
| Laser Teeth Whitening | AUD $362 | AUD $657 | NZD $388 | NZD $705 |
| Root Canal Treatment | AUD $452 | AUD $1,573 | NZD $485 | NZD $1,688 |
| Veneers | AUD $753 | AUD $2,810 | NZD $808 | NZD $3,015 |
5. Check the facilities
Check the facilities including the type of equipment they use. Some dental facilities like Tiew & Partners Dental Clinic and Dr. Chong & Partners Dental Clinic built their own laboratories to deliver fast and efficient service. They are equipped with modern technologies such as digital smile design, lasers, and x-rays to deliver efficient service.
Use this guide in finding a clinic in Johor Bahru. Let Dental Departures help you find a clinic that offers a cheap smile makeover in Johor Bahru . Contact our customer service for an appointment.