Why stay at home when you can have a city break to a new, exciting destination and save hundreds on dental services like crowns? Review Poland's top-quality dental services with Dental Departures and start planning your trip.
Poland is an Eastern European country on the Baltic Sea, renowned for its medieval architecture and a growing appreciation of its Jewish Heritage. An increasingly popular destination for travellers—particularly Warsaw, Krakow and Gdansk—years of architectural styles, Gothic castles and the aroma of home-cooked meals are inviting to even the most world-weary visitors.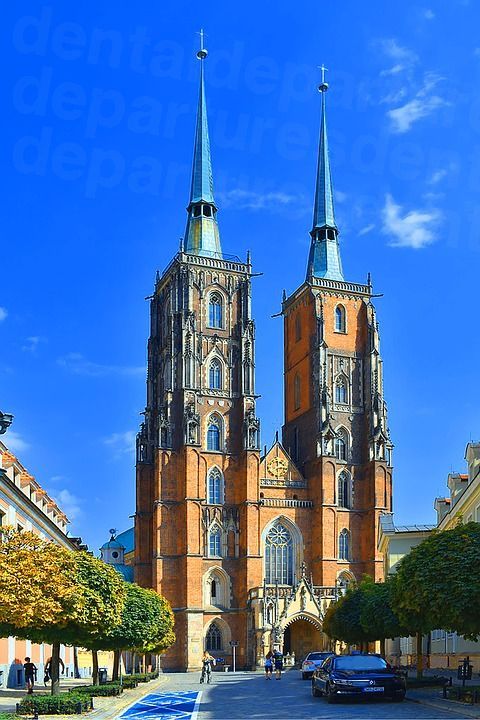 How Much Can I Save on Dental Crowns in Poland?
You'll save more than enough on the cost of your crown in Poland to help cover your break:
| | | | | | | |
| --- | --- | --- | --- | --- | --- | --- |
| | UK £ | EUR € | US $ | CAN $ | AUS $ | NZ $ |
| Crowns price - home | 1,000 | 1,200 | 1,300 | 1,700 | 1,700 | 1,800 |
| Crowns price - Poland | 200 | 260 | 280 | 375 | 370 | 400 |
How Much Time Does the Procedure Take?
Dental crowns typically require two visits to the dentist, several days apart. Each visit is around an hour. However, if time is of the essence, you may be able to get your crown while-you-wait if the clinic offers CAD/CAM technology (computer-aided design/computer-aided manufacture). The crown is milled on site at the dental clinic, and your procedure is complete in a day!
During your first visit you will receive a thorough consultation and examination by the dentist. If you are suitable for a crown, your tooth will be prepared. This involves paring it down so that your new crown sits comfortably on top. Impressions of your mouth are made and sent to a laboratory where the crown is made-to-measure. You will be given a temporary crown until you can return for a second visit when the new crown to be fitted.
What About the Quality of the Dental Clinics in Poland? Is it Reliable?
The cost of living in Poland is substantially less than in the UK, which is why prices are so much lower, while maintaining high standards of clinical quality.
Poland conforms to Europe-wide regulations on health and safety, as do other EU member states. The medical schools accept only 1 in 50 applicants which means only the very best get into medical school and qualify as dentists.
Dental tourism is growing in Poland due to the steadily rising costs of dental care in neighbouring countries to the west. Thus, more clinics are springing up that cater to cross-border visitors. Generally, most are reliable, but if you aren't sure where to start, Dental Departures can help. The clinics we have listed are all quality-checked – dentist certifications; professional memberships and patient reviews are just some of the items we verify. You can easily search clinics on our site and see this information for yourself, as well as clinic photos and comparative pricing, to help you reach an informed decision. Take a look at some of the popular options in Poland to get your crowns:
The Bottom Line
For a good deal on your crowns price, Poland fits your bill! Get in touch with our Customer Care Team to discuss your options, or book your appointment online directly with Dental Departures.